Fried Matzoh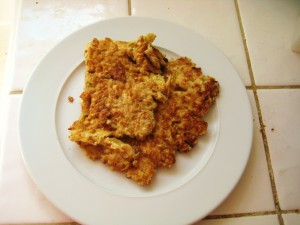 I know Passover has come and gone, but I still have leftover matzoh. It never fails, no matter how much I buy, whether it's one box or six, I always have at least a few pieces of the unleavened bread left on the shelf.  And while it does make an okay cracker, if the box is open, the matzoh gets stale pretty quickly.  But there's no need to throw out the unused matzoh. It can still be saved and used in one of my favorite breakfast meals – Fried Matzoh also known as Matzoh Brei. 
Now you may be thinking that fried matzoh is just for Passover.  But I heartily disagree.  While it is a great breakfast choice during the holiday, there are sometimes during the year when I would love nothing more than a couple pieces of the fried yumminess.  And what makes it even better, is how easy it is to make.  Everything you need is probably already in your refrigerator: matzoh, eggs, salt and butter.
And don't think you can cut out the salt and butter.  You can't.  Those two ingredients are what make fried matzoh.  I know salt and butter are bad for you, but there are just certain recipes where they're absolutely necessary and skimping on them means having a bland dish.  This is one of those recipes.  They are the key to good fried matzoh.  So make absolutely sure you add enough of each.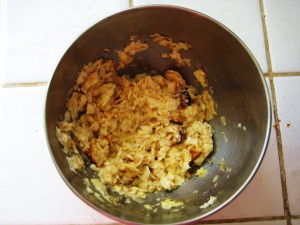 Fried Matzoh
2-3 pieces of matzoh crushed

1 cup of hot water

1 egg

1-2 tsp salt (it's all to your taste)

2 Tbsps butter
Crush the matzoh into small bite sized pieces. Place crushed matzoh in a bowl, drown in hot water and let soak for 2-3 minutes until mushy. Drain the water. Add the egg and salt and mix all together.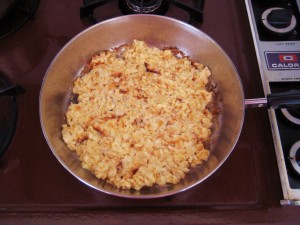 Melt 1 tbsp of butter in 10 inch fry pan over medium heat.  Once the butter is melted spread the matzoh mixture over the pan with a fork, making a big pancake.  Cook over medium heat for 1-2 minutes per side.  I usually cut the pancake in half to make it easier to flip.  I also add another pad of butter.  Once cooked transfer to a plate and serve.