Quick and Easy Bean Dip for Book Club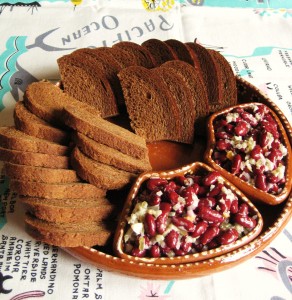 I'm part of a book club, which means every month we get together to discuss a book.  But we don't just talk books (and anything else that comes up) we also eat.  Well, this month we read The Guernsey Literary and Potato Peel Pie Society.  And before you ask, no, I did not make Potato Peel Pie.  The host made that and it was for the best.  See, I was running around all weekend so didn't really have time to cook, but I also didn't want to come empty handed.  So, I did what any cook in my position would do and pulled out my recipe box hoping to find something quick, easy, and delicious.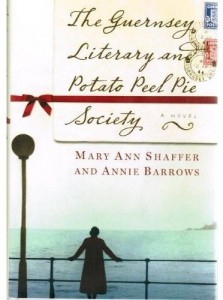 I know it's hard to believe but there are a few recipes where those three things are possible and this just happens to be one of them. What makes this bean dip so simple is that you should have everything you need right in your kitchen and pantry.  And it's served cold, so you don't even need to turn on the oven.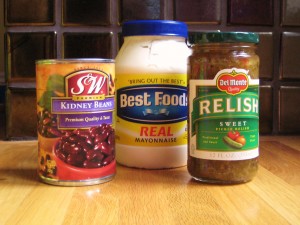 As you can see in the picture up top, I usually serve it on dark rye bread that's been cut into quarters.  But it's just as yummy on pita or your favorite cracker. So the next time you're having a party and don't want to put out the same old chips and salsa, give this a try, it's always a crowd pleaser.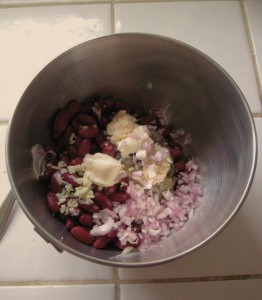 Quick and Easy Bean Dip
1 can of kidney beans
1/4 cup of sweet pickle relish
2 Tbsp chopped onion (I use shallots or red onion)
1 Tbsp mayonnaise
1 Tbsp white horseradish
1 clove of crushed garlic
Put all the ingredients in a mixing bowl and toss together.  Serve immediately with dark rye or your favorite cracker.