Champagne Cocktail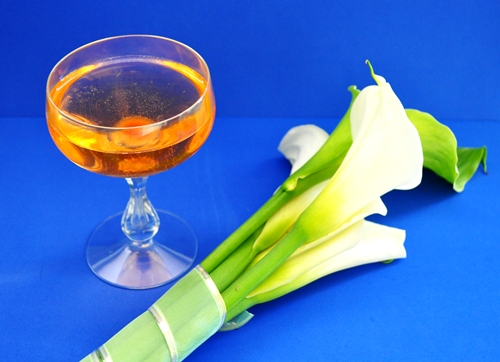 Unless you've been hiding under a rock, you know that the Royal Wedding between Prince William and Catherine Middleton happened early this morning.  So to celebrate, I've decided to bring you the Champagne Cocktail. I mean champagne is the cocktail of choice at most weddings, right?  And this fancier version seems fitting for the Royal couple.
The champagne cocktail may just be the oldest cocktail I'll introduce in this series, as it dates back to the mid-1800's.  It was the popular drink of choice at dinner parties and soirées, but wasn't written down in recipe form until 1862 when it was finally published in The Bar-Tenders Guide written by Jerry Thomas.  Since then it's been a popular choice at not only garden parties and weddings but can also be found in hip wine bars and clubs all over.
So here's a toast to the happy couple.  May all your champagne wishes come true.
Champagne Cocktail
1 sugar cube
splash of bitters
champagne
Soak sugar cube with a splash of Angostura bitters and place in the bottom of a champagne flute.
Fill slowly with champagne and garnish with a lemon twist.