Pimm's Cup Cocktail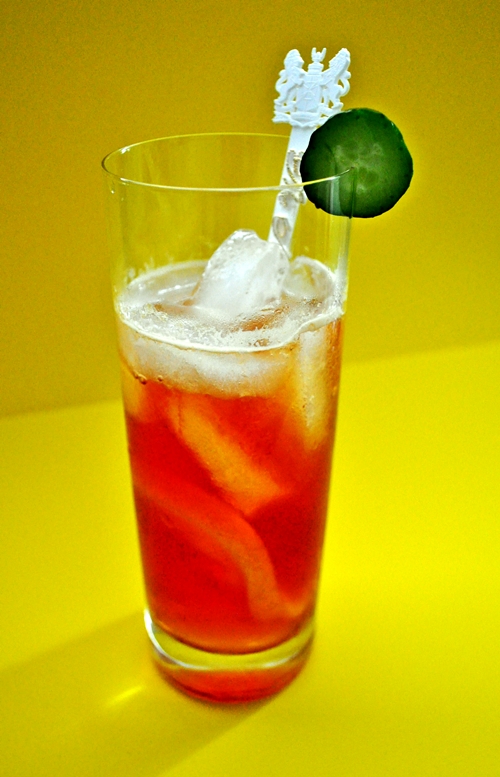 As you may (or may not) have noticed, my recent posts took you on a trip to New Orleans. I covered food and cocktails and so, to continue with the theme I thought I'd do a drink that's not only a classic, but classically the Big Easy: the Pimm's Cup.
Now, I'm not a big fan of gin. Bourbon, yes. Vodka, absolutely! But gin, blech. Keep that clear liquid as far away from me as possible, please.  Because I detest the liquor so much, no one was more surprised than me that I became such a devoted fan. I must've had at least six or seven two or three while we were down south. I don't know what it is about the drink that had me begging for more, but I could not get enough.  Maybe it was the ginger ale. Maybe it was the lemon juice. Maybe it was the fact that you can't use any old gin. Actually, I'm pretty sure that's the reason.
Don't get me wrong, I guess you could use Tanqueray or Bombay Sapphire, but then it probably wouldn't be a Pimm's Cup. Nope, it turns out there's a special liquor called Pimm's No. 1 that's specifically for the Pimm's Cup. And I'm pretty sure that's why I like this drink so much. It doesn't taste like any gin I've ever had. First of all it's dark brown. Secondly, there's a sweet and spiciness to it that's delectably indescribable. Seriously, I could drink this liqueur straight. And I have. But back to the Pimm's and what makes it a true classic.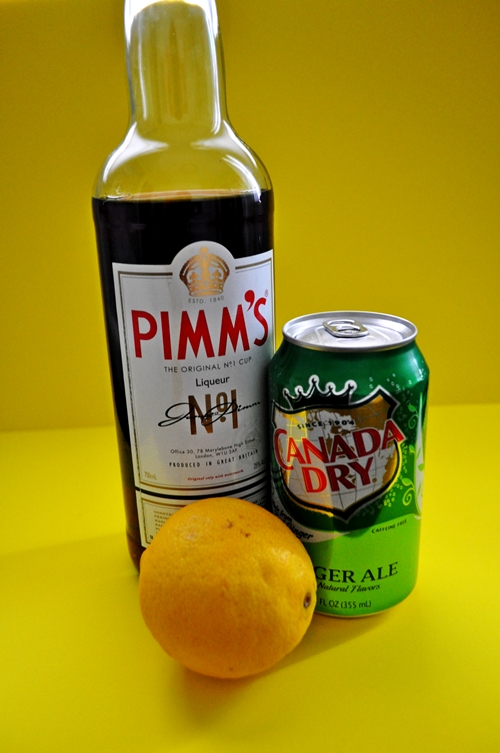 Pimm's was created in 1840 by James Pimm, a bartender in London's financial district. He blended gin with quinine and various herbs and served it in tankards (known as "No. 1 cups") as a digestive tonic.  I can't tell you what the combination of herbs is as only six people know the actual recipe. His "tonic" was such a big hit, by 1859 Pimm was selling Pimm's No.1 commercially and the liqueur became a must-have concoction among English socialites. I'm not sure when ginger ale was added to the mix, but the cocktail has become so popular it's to Wimbledon what the Mint Julep is to the Kentucky Derby.  As a matter of fact, over 80,000 pints are sold to Wimbledon spectators each year.
Considering how English the cocktail is, I have absolutely no idea how it became associated with New Orleans. But no matter. All that matters is the cocktail is good and should be consumed more than once if possible. And why not? It is afterall an alcoholic version of Alka-Seltzer.
Pimm's Cup Cocktail
2 ounces Pimm's No. 1 Cup
1 ounce lemon juice
Ginger ale to top up glass
slice of lemon and cucumber for garnish
Fill a high ball glass with ice. Pour in the Pimm's and lemon juice. Fill the rest of the glass with ginger ale. Drop in a slice of lemon and garnish with cucumber. Drink 'til your heart's content.