Waldorf Cocktail
October 7, 2011
by Jennifer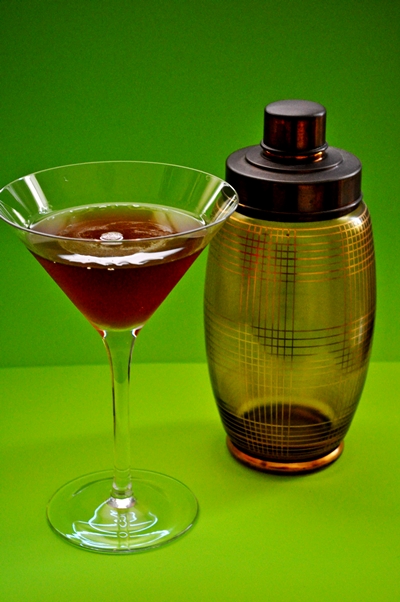 As you know my Nana died a couple weeks ago. It's been tough, but every day's a little better, partly because I've finally been able to get some sleep. But since I always do a classic cocktail on Fridays I wanted to do one to honor her. So I searched and searched for a cocktail that was created in 1914, the year she was born. It was tough, but I finally found one – The Waldorf.
Although I'm unsure if this cocktail was actually created in 1914, I am positive that's the year it was first cited in print. As you may have guessed the Waldorf hails from the infamous Waldorf Hotel (later called the Waldorf-Astoria) in New York and was one of their signature drinks. The original recipe called for equal parts whiskey, vermouth and absinthe, but since absinthe became illegal, that liquor lost some of its dominance in the drink. That's also the reason behind the cocktail's lack of appeal for most of the 20th century. But in 2007 the Waldorf had a resurgence when absinthe became legal again in the states.
So, in honor of Nana –  the Waldorf.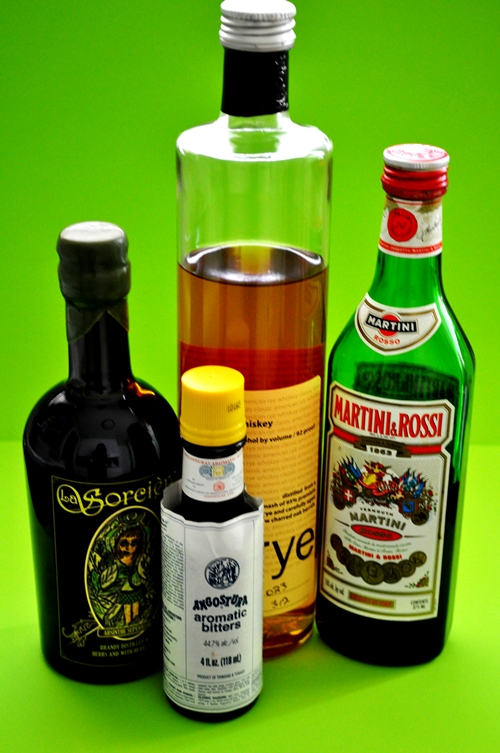 Waldorf Cocktail
2 ounces rye whiskey
3/4 ounce sweet vermouth
1/4 ounce absinthe
2 dashes Angostura bitters
Preparation
Pour the absinthe into a chilled martini glass and swirl it around to coat the glass. Toss the excess.
Combine the rye, sweet vermouth, and angostura in a cocktail shaker with ice and shake vigorously. Strain into the absinthed martini glass and enjoy.