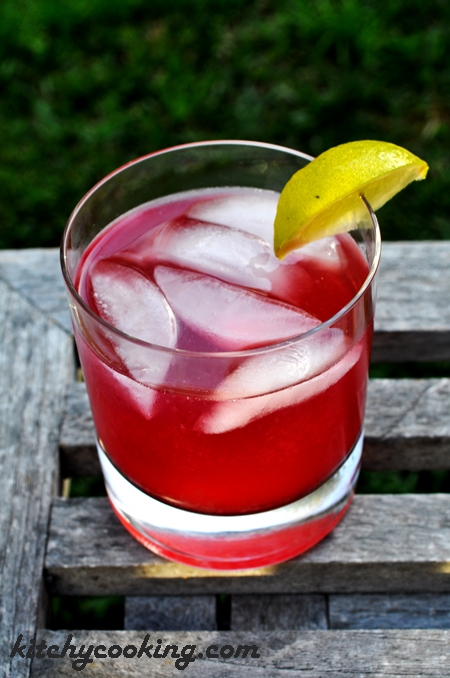 I've always been a fan of cranberry cocktails like the Cosmopolitan, Cape Codder, and the Sea Breeze because of the sweet tart flavor of the cranberry juice. Even on those nights when I'm the designated driver I still order a drink with cranberry juice… just without the alcohol.  I usually ask the bartender to add soda water to keep it interesting.
But cranberry juice isn't the only fruit juice used in this cocktail. It also contains grapefruit juice which is why I tend to keep my sea breeze orders to the winter and spring months. See, this is the height of the citrus season and there's nothing better than a cocktail that's made with fresh fruit juices as opposed to the bottled variety. One of my absolute favorite citrus fruits, especially when in season, are pink grapefruits, preferably from Texas because they're so sweet. So you can understand why I order the sea breeze so often. Not only do I get my cranberry fix, I get my Texas Ruby Red grapefruit fix as well. Add a few ounces of vodka and I am one happy girl.
What makes me even happier is discovering this drink is a classic. Yes, believe it or not, the sea breeze dates all the way back to the Prohibition era.  But it turns out the cocktail that I've come to know and love is not the original concoction. It actually started as a mixture of gin, apricot brandy, Grenadine and lemon juice. I'm not sure when the version that we all know came into existence, but I do know that it finally became one of the top 10 most popular cocktails in the 60's. It has since lost some of that popularity, but it's still a classic that you can order anywhere.
Sea Breeze
Ingredients:
Makes 1 cocktail
2 ounces vodka
2 ounces grapefruit juice (preferably freshly squeezed)
4 ounces cranberry juice
Directions
Pour all the ingredients into an old fashioned glass and stir.  Add ice, garnish with a slice of lime and serve.