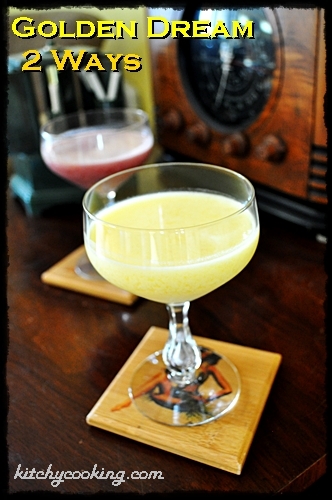 I love cocktails that use fresh ingredients, and since citrus is still in season, I thought I'd do a Golden Dream this week. It's not only creamy and sweet, the orange juice makes this cocktail the perfect brunch choice, especially if you're looking for something other than the standard Mimosa. And because blood oranges are still available, you can have a yummy twist on the original.
But it's not just the blood oranges that make this cocktail special, it's the cream. While I do enjoy my alcohol straight, I'm also a big fan of creamy drinks. Adding the cream to this cocktail turns it into an orange creamsicle for adults. And who doesn't love creamsicles? I know I do. They were always my first choice when the ice cream truck came by. Although my favorite was the cherry flavored creamsicles, if those were unavailable, I had no problem sucking on an orange one. And trust me, if you're as big a fan of creamsicles as I am, you won't have any trouble sucking down this one either. But be warned, this version definitely has a lot more kick.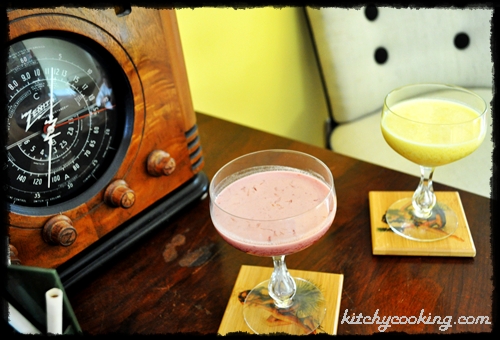 While the blood orange version of the Golden Dream is a new creation, the original cocktail was created in the early 60's. Some say it was created as a vehicle for the new liqueur, Galliano. Others believe the cocktail was derived from the Golden Cadillac. All that's known for sure is this drink was very popular throughout the 60's and into the 70's. After that it lost some of it's popularity, though no one could tell you why.
Since it's Easter however, and it's citrus season, now's as good a time as any to bring back this classic cocktail. You and your Easter guests will be very happy you did.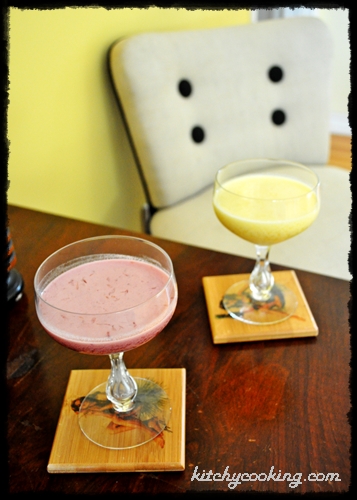 Golden Dream
Ingredients:
1 oz. Galliano
1 oz. regular orange juice (or blood orange if you prefer)
1/2 oz. Cointreau
1/2 oz. cream
Directions:
Pour all the ingredients into a cocktail shaker with ice. Shake vigorously, strain into a cocktail glass and serve.