Americano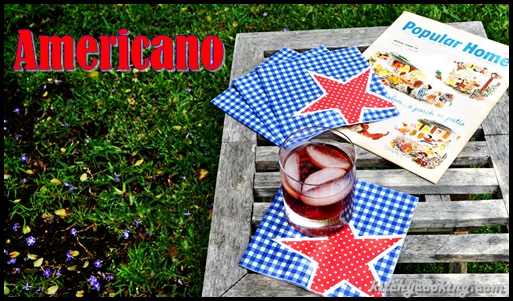 Next Friday is July 4th so I thought I'd bring you a couple patriotic cocktails over the next two weeks to help celebrate. Today's option is the Americano, a serious drink that requires a strong palate. This isn't some sicky sweet red and blue concoction that I whipped up using an over-abundance of grenadine or blue Curaçao. This cocktail is all alcohol. Well, not all per se. There is a splash of club soda, but that's just for texture.
The rest of the drink is comprised of hard alcohol that has both punch and flavor, thanks in no small part to that strong aperitif, Campari. Yes, it's true, I'm bringing you another Campari cocktail even though it's not my favorite liquor. But just like its cousin, the Negroni, this cocktail is a true classic. It's been around so long in fact, it even changed its name to go with the times.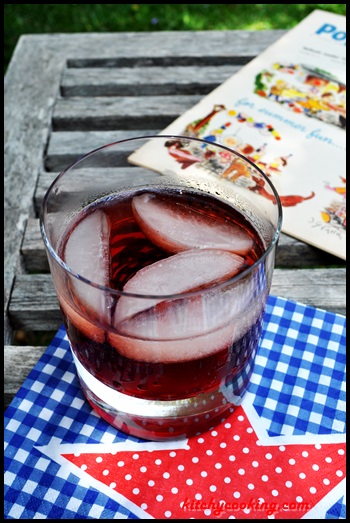 The Americano was created in Italy in Gaspare Campari's bar sometime in the 1860s. The cocktail was originally known as the Milano-Torino because the Campari hailed from Milan (Milano) and the Cinzano Vermouth came from Turin (Torino). But that all changed during Prohibition when American Ex-pats flooded Italy. The Milano-Torino was the cocktail of choice among the tourists. It was so popular, in fact, Campari chose to change the name of the cocktail to honor the American visitors, and the Americano was born.
While it's true this cocktail wasn't born here in the good ol' U.S. of A., it was created out of a love for our country and its inhabitants. So forget that watered down beer this 4th, and instead toast to the Ex-Pats and their wonderful choice drink choice.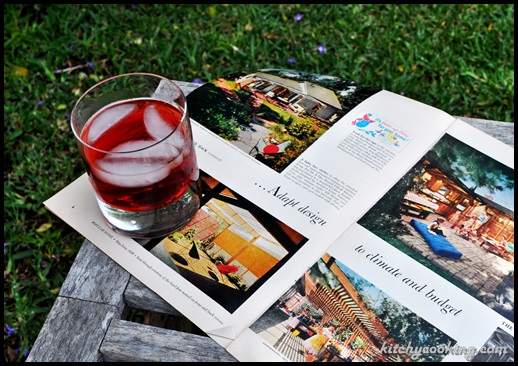 Americano
Ingredients:
1 oz. Campari
1 oz. sweet vermouth
a splash of club soda
Directions:
Pour the Campari and vermouth into an old-fashioned glass filled with ice.
Top with club soda.
Garnish with an orange peel and serve.