Fish House Punch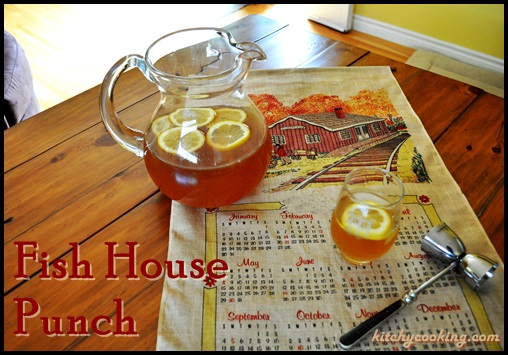 I'm sure you're wondering what Fish House Punch has to do with the 4th of July. Well, believe it or not our forefathers created and drank this punch in the 1730's. The story goes that a group of men built a house on the banks of Schuylkill and created a club called the State in Schuylkill Fishing Corporation. Well, every corporation has to have their own cocktail, right? So one of these brilliant men mixed up a bunch of alcohol, served it up in little punch glasses and a new party drink was born. It is even believed that George Washington and Benjamin Franklin raised a glass of two of the delectable concoction and what could be more American than that?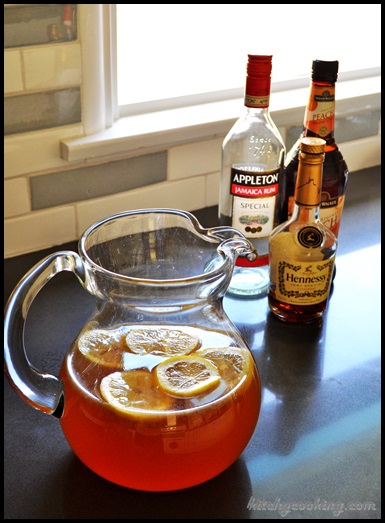 Afraid this punch is too highbrow for your soiree? Fear not! It's a punch, which means it can be served in glasses at a nice sit down dinner with the Boston Pops in the background or can be poured into big red plastic cups for your backyard barbecue. But better than it's versatility, it's also a nice change of pace from the more standard can of Coorsweiser Light you usually see.
While it's true that buying a bunch of six packs is easier, this cocktail can be made by the gallon the night before, which means you have one less thing to think about on the day of your party. But beware, unlike those watered down beers this punch definitely packs a wallop as it's almost all alcohol. No surprise though because if you think about when this concoction was created, the four million souls who started our good ol' U.S. of A drank over eleven million gallons of hooch and definitely didn't seem worse for the wear. So, if the humble men and women who started this country had no problem drinking this cocktail, I think it makes perfect sense that we carry on the tradition, don't you? Happy 4th everyone!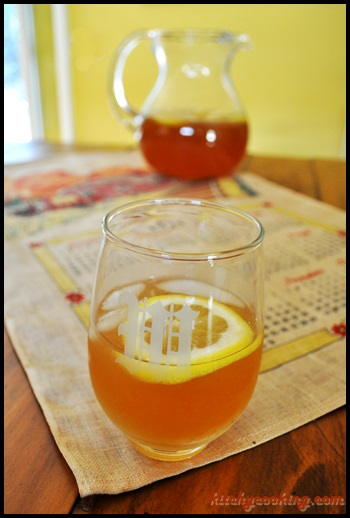 Fish House Punch
Ingredients:
1 cup sugar
1 cup water
1-1/2 cups fresh lemon juice
1 (750 ml) bottle of Jamaican rum
1 (375 ml) bottle of cognac
1/4 cup Peach brandy
club soda (optional)
Directions:
Combine the sugar and water in a small pan. Cook over medium heat, stirring constantly until sugar is completely dissolved, let cool for about 10 minutes. Pour sugar mixture (simple syrup) into pitcher or punch bowl.
Add the rum, cognac, brandy and lemon juice and stir. Chill for at least three hours or overnight to let flavors blend.
Serve in punch glasses over ice. If you want a little more pizzaz, add a splash or two of club soda.