Hatch Chile Guacamole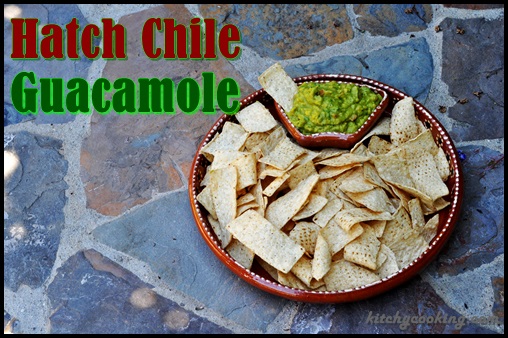 We're right in the middle of Hatch Chile season. So, if you're a chile fan, you're going to want to strike while the iron (or chile) is hot. Unlike other popular chiles, these beautiful green chiles are only available for about 6 weeks, from August to September. That short time period makes these chiles extra special. Grown in the Mesilla Valley, just north of Las Cruces, the hot days and cool nights are what give the chile its unique flavor. But you know why I love these chiles, because unlike other chiles out there, the Hatch gives you options.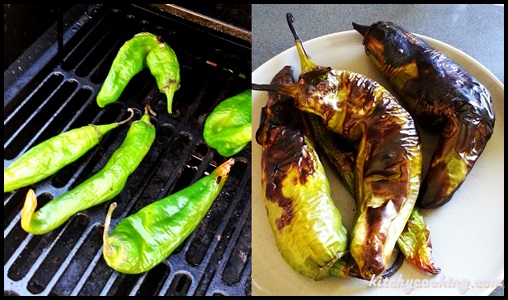 See, normally when you buy a chile pepper you know where it falls on the Scoville Scale, a test created by Wilbur Scoville to determine the range of capsaicinoid compounds of each chile pepper from the mildest like the bell, to the spiciest, like the habanero. The Hatch is the only chile that has a range of 250 to 30,000 SHU's, which means you have the option of getting a nice mild Hatch or a super spicy Hatch. If you're like me, you're going to go for the milder chile. But if you're anything like my father, you're going to choose the spicy chile. It's this versatility that makes recipes with the Hatch so much fun because you can whip up the same recipe two or three times and it will be different every time depending on which Hatch you choose.
Since I'm not a spice fan, I used the mild Hatch for this recipe. (Of course if you like super spice, feel free to use the spicier chile.) While I usually use jalapeños for my guac, I only use about half of one as that's more than enough spice for me. But since the Hatch is significantly milder, I used 2 whole chiles. Yup, two. And I roasted them. They added a nice smokey flavor and just the tiniest bit of heat, making the guacamole not only delicious, but one of the best I've ever had. And this is why I love Hatch season.
Want to get some while the getting's good? Melissa's Produce is having roasting parties all over the US. If you don't see one near you, don't fret. You can order them and Melissa's will ship 'em out. So jump on the chile bandwagon. Order now, and you'll be able get enough to last you through football (guacamole) season.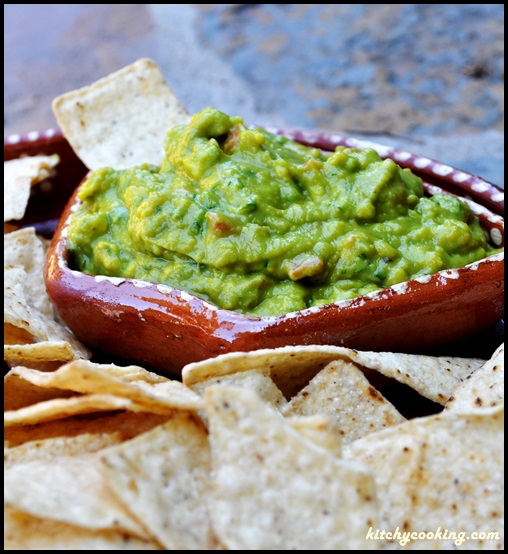 Hatch Chile Guacamole
Ingredients:
4 avocados
juice of 2 limes
1/2 packet of Lipton's Onion Soup mix
2 Hatch chiles, roasted, stemmed, peeled, seeded and chopped
1/3 cup fresh cilantro, chopped
1 tomato, finely chopped
Directions:
Pit and peel the avocados. Mash with a fork in a large bowl until almost smooth.
Add the rest of the ingredients (through the tomato), and mix until well combined. Serve with your favorite tortilla chips.
Disclosure: Melissa's Produce provided me with all the hatch chiles for recipe testing. All opinions expressed in this post are my own.