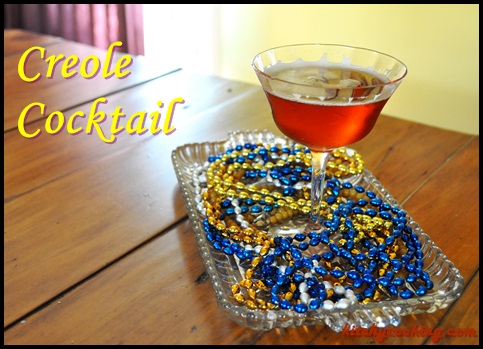 If you're a Manhattan fan, you're going to love this week's cocktail. If you're not… just wait until next week. Since it's the last week of Bourbon Heritage Month, I had to bring you at least one more bourbon cocktail. (Don't worry, there will be more, especially since I'm off to Bourbon Central, Kentucky!)
As I mentioned, this cocktail bares a striking resemblance to the Manhattan. Both are made with bourbon and sweet Vermouth. But where the Manhattan uses bitters and an actual maraschino cherry, the Creole uses Benedictine and maraschino liqueur. While the original recipe from 1916 calls for Amer Picon, the maraschino has often been substituted since it's impossible to get Amer Picon in the States. (It's a French liqueur that isn't even sold over here.) But no matter whether you use the Amer Picon or the Maraschino, both add some nice fruity notes that when coupled with the herbal tones of the Benedictine, make for one hell of a cocktail; something that should be sipped slowly by the dim crackle of a warm fire.
Sorry there's no story today. Try as I might, I just couldn't find anything on how or when the cocktail was created. The only thing I found was that the Creole was first listed in Hugo Ensslin's Recipes for Mixed Drinks from 1916. But any cocktail from a book that predates WWI is vintage enough for me and this blog. The fact that it's also delicious, makes it the perfect bourbon cocktail with which to close out Bourbon Heritage Month. Don't you agree?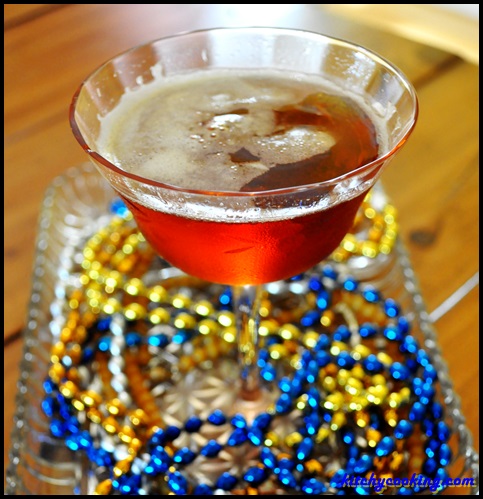 Creole Cocktail
Ingredients:
2 oz. bourbon
1 oz. Sweet Vermouth
2 dashes Maraschino liquor
2 dashes Benedictine
Directions:
Combine all ingredients in a cocktail shaker. Add ice and shake vigorously for 1 minute. Strain into a cocktail glass and serve.