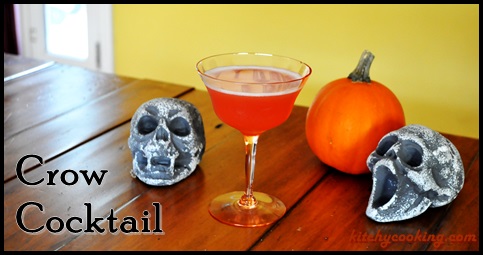 Today is Halloween. So, I thought I'd sneak in one more spooky cocktail, and since crows are such a popular Halloween bird, the Crow cocktail seemed apropos.
Yes, I know that Halloween is all about costumes and candy, but that's for the kids. The 21-and-over set needs a treat too. Sure candy and chocolates are nice, but alcohol is even nicer. And let's be honest, you're probably going to find a lot more alcohol at those late-night Halloween parties than candy.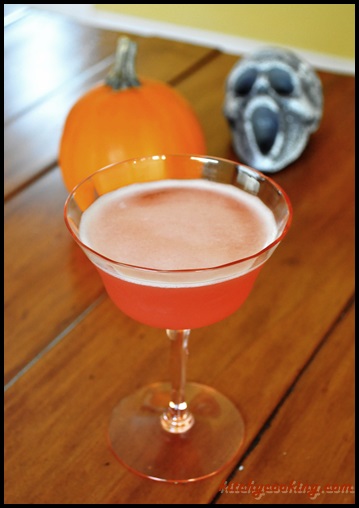 Another reason I decided to mix up this Prohibition cocktail wasn't just because of its name, it's also made with Kentucky Whiskey. As a matter of fact I found it in that awesome cocktail book, How to Make Old Kentucky Famed Drinks. And if you follow either my blog or my Instagram account, you know I recently returned from Kentucky. Since Kentucky is also known as the bourbon state, of course I had to do another whiskey/bourbon cocktail. I mean, I just can't get enough.
This cocktail definitely hails from the sour family. There's almost just as much lemon juice in it as there is whiskey. While the Grenadine tempers the tartness slightly, this cocktail will definitely make your lips pucker. But that's okay because this time of year we all need to practice our scary faces.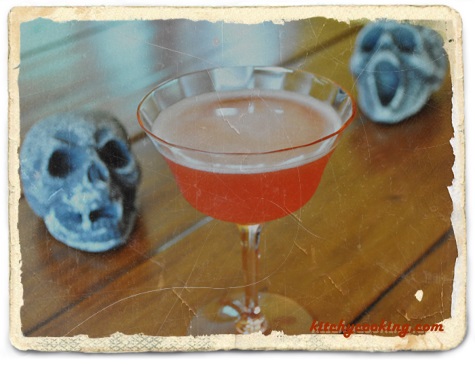 Crow Cocktail
Ingredients:
1-1/2 oz. Kentucky Whiskey
1 oz. lemon juice
2 dashes Grenadine
Directions:
Place all ingredients in a cocktail shaker. Add ice and shake vigorously for at least one minute. Strain into a cocktail glass and serve.