Kentucky River Cocktail and Woodford Reserve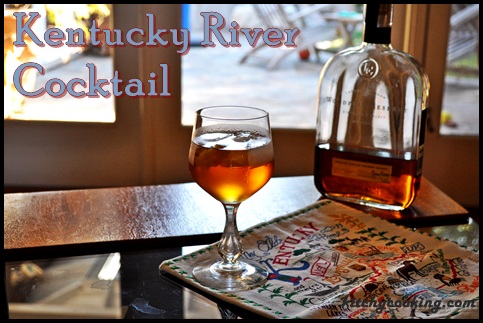 If you were following my Instagram feed a couple weeks ago, you know that I was living (and drinking) it up in Kentucky. Hubs and I decided to take a little vacation away for our anniversary. How and why did we choose Kentucky? Well, because it's the bourbon capital of the world. And if you've been following this blog for any amount of time, you know that I'm a huge bourbon fan. (So is Hubs.) So we thought what better place to go than horse and bourbon country? We had a blast and over the next few posts you'll get to see just how much fun we had.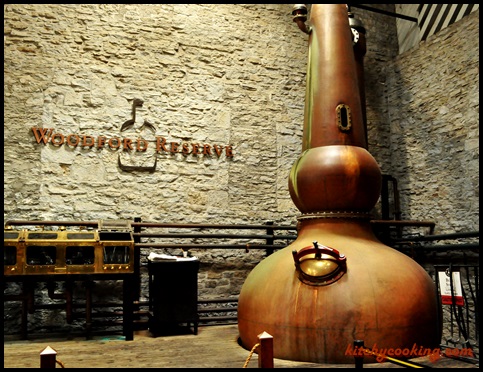 While we visited 10 different distilleries during our trip on the Kentucky Bourbon Trail, today I'm going to start with my favorite, Woodford Reserve, because I love the smoothness that comes with Woodford and because I used it to make today's cocktail.
Woodford's distillery is absolutely beautiful. Located smack dab in the middle of horse country, Woodford is a huge estate with rolling green hills and rick houses that date all the way back to 1838, making it one one of the oldest distilleries in the country.  In fact, it has been designated a National Historic Landmark.  While Woodford makes their bourbon like most of the other distilleries out there, there a few things that separate them from the rest of the bourbon pack. All of the corn Woodford uses comes from one farm instead of several. All the yeast they use is from a 1929 cypress fermenter. They're one of the few distilleries out there who still use copper stills and they make their own barrels. But the thing that really sets Woodford apart, is that they let their corn mash ferment for 6 days instead of 3. They do it to really bring out the floral and fruity flavors of the bourbon, and trust me, it works. My favorite part of the tour at Woodford though, was the tasting and not because I got to taste my favorite bourbon, but because Woodford was the one who actually taught me how to taste bourbon.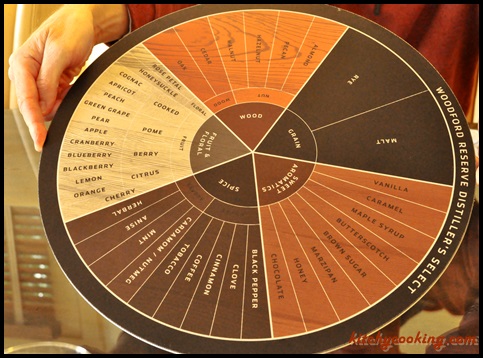 Yes, you could just throw it back and hope you don't cough up a lung, but then you'd miss all those wonderful notes of caramel, vanilla, rye, cherry and so many other flavors. How do you get to taste all these? They call it the triple taste. You take the first sip to get your mouth acclimated to the alcohol. Yes, there will be that initial burn, but that's why you take another sip about a minute later. It's during that second sip that you really start to taste the flavors. There won't be that burn this time because your mouth is now accustomed to the bourbon and you'll really get to taste those floral and fruity notes. The third taste is for the finish. And believe me when I tell you, Woodford finishes well!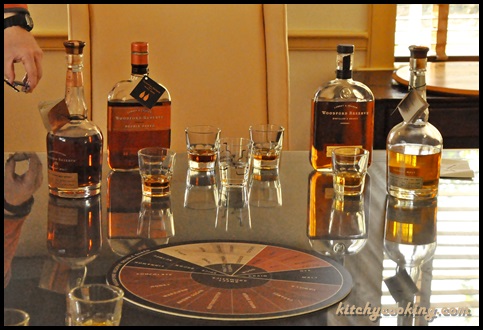 All those tastes make for a delicious drink neat or on the rocks. But if you want to drink Woodford straight, I'd recommend their youngest product, Woodford Reserve Double Oaked. It's called Double Oaked because after aging the bourbon in one oak barrel for 8 years, it's then poured into another oak barrel and aged for another 10 months. What makes this oak barrel different? Unlike the first barrel which is toasted for 10 minutes and charred for only a couple seconds, the second barrel is toasted for a whopping 40 minutes and then charred for 5 seconds. That extra toast and char really bring out the sweet aromatics, making the Double Oaked a delicious sipping bourbon; something perfect for dessert.
But don't throw away that original bottle of Woodford just yet. It will make a delicious cocktail. And since I just got back from Kentucky I thought I'd share another classic named after the state where bourbon was born – The Kentucky River. While I can't tell you how or when exactly this cocktail was created, I can tell you that it goes back to at least 1934. That's the year the book How to Make Old Kentucky Famed Drinks was published and this cocktail is inside.
So whether you mix your bourbon into this awesome cocktail or drink it straight, it'll definitely be better with Woodford. But if Woodford's not your favorite bourbon, don't fret, this cocktail is delicious no matter what bourbon you use.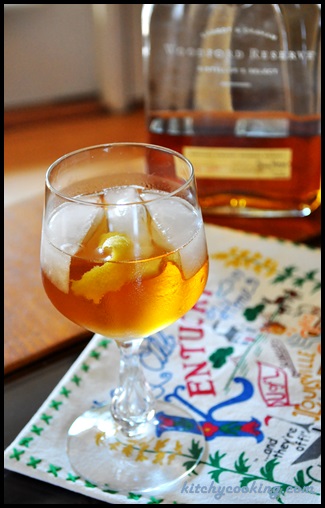 Kentucky River Cocktail
Ingredients:
1 oz. bourbon
1/2 oz. Creme de Cacao
4 dashes of peach bitters
lemon peel for garnish
Directions:
Stir the bourbon and Creme de Cacao together in a wine glass. Add the peach bitters and ice. Drop in the lemon twist and serve.