Night Cap
December 12, 2014
by Jennifer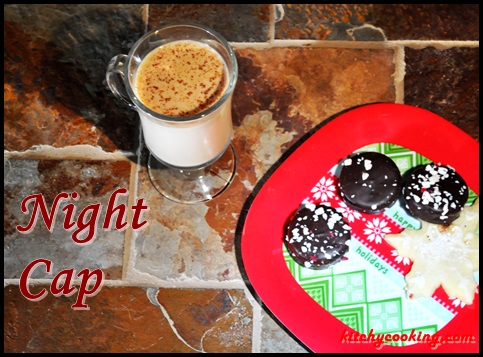 No, I'm not inviting you over for a late night snuggle. (That would require a question mark after the title.) Believe it or not, that's really the name of today's cocktail. You will want to sip it with the person you love, though because it's warm and snuggly and absolutely perfect for this time of year. It's the kind of cocktail you drink while cuddled up under a warm blanket with slipper socks.
While it's yummy, there is one small problem with it. It's made with warm milk, which usually means shortly after you finish it you could be drifting off to dreamland. Actually, the fact that it has a shot of Kahlua in it, pretty much makes that trip a guarantee.  But even with the sleep-inducing effects, this cocktail is definitely worth imbibing during these chilly winter months.
Although I can't point to a specific date when this drink was created, it's believed that drinking a warm cocktail before bed began in the 18th century. Back then it was a useful way to warm the body before turning in on a cold night. But whenever this cocktail was created, it's absolutely worth a try this holiday season. Maybe even on Christmas Eve… you know, so you can guarantee those sugar plums will be dancing in your head.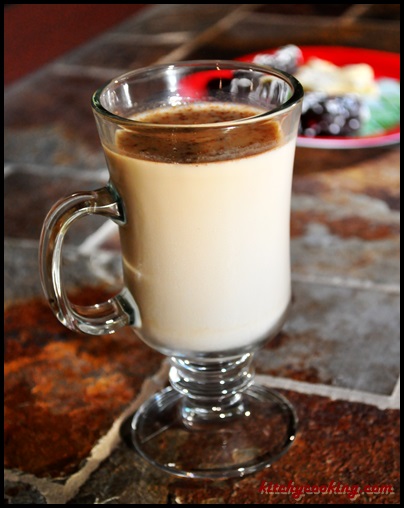 Night Cap
Ingredients:
1 oz. Kahlua
1 teaspoon powdered sugar
6 oz. milk
dash of nutmeg
Directions:
Pour the Kahlua and powdered sugar into a mug. Stir in the warm milk. Sprinkle the nutmeg on top and serve.