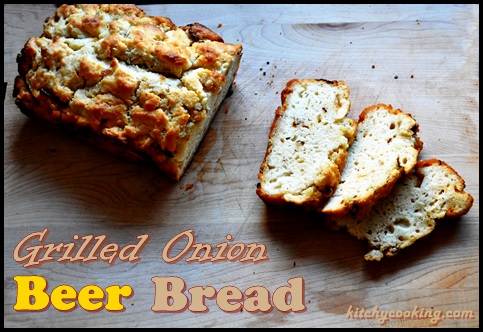 Superbowl's in a couple weeks and if you're anything like me, you're either having a party or attending one. The Superbowl is far and away my favorite holiday. I know it isn't really a holiday, but with all the parties, food and drinking it sure seems like one, and I love it! Hubs and I are such big fans in fact, that we've been hosting a Superbowl party for years. But a party means you have to provide food for your guests.
While dips, veggies and chips are quite popular, I also always like to have something a little heartier to serve my guests. While most people make a shredded beef of some sort or hot dogs and hamburgers, I always make a big pot or two of chili.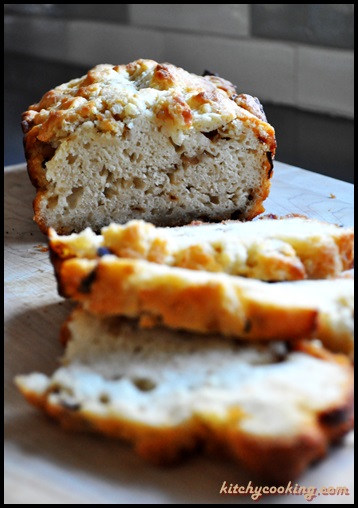 I love a good bowl of chili. It's delicious, seriously hearty, and it's hot, which is great for the beginning of February, because it's usually pretty chilly outside. But over the years I've discovered that a simple bowl of chili isn't enough. People like toppings. So, I've started to include a chili bar full of topping options like cheese, onions and bread. Why bread? Well, I don't know about you, but there's nothing I love more than dipping a big piece of crusty bread into my chili while eating it.
Sure, you could buy a loaf of french or sourdough, but why not make one instead? Scared? Don't be. This isn't the kind of bread that needs yeast or kneading or even time to rise. It takes just over an hour to make and it has a whole bottle of beer in it making it the perfect choice for Superbowl. And if there are people at your party who don't like chili (or dipping), this bread is delicious all on its own with a little butter.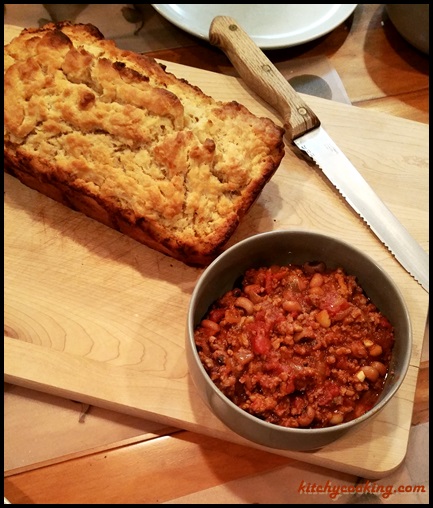 Grilled Onion Beer Bread

Ingredients:
1 onion, sliced
1 tablespoon olive oil
3 cups flour, sifted
3 teaspoons baking powder
1/4 cup sugar
1 teaspoon smoked sea salt
1 (12 ounce) bottle of beer
1/2 cup salted butter, melted
Directions:
Preheat the oven to 375°F. Grease a loaf pan and set aside.
Heat the oil in a large skillet over medium-high heat. Add the sliced onions and sauté until soft and golden, about 15 minutes; set aside.
Sift together the flour, baking powder, sugar and salt in a large bowl. Add the beer and the onions and mix until combined. Pour into greased loaf pan.
Pour the melted butter over it and bake for 55 – 60 minutes.
Remove from the pan and let cool for at least 15 minutes on a wire rack. Serve.