Angel's Tit
February 13, 2015
by Jennifer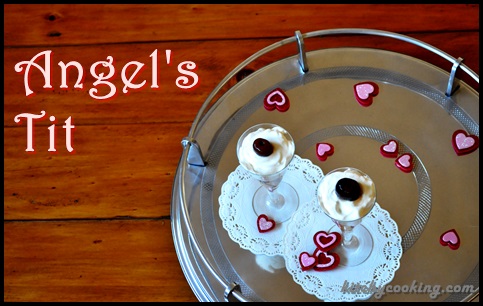 Remember how I said I was going to be making a few Angel cocktails for Valentine's Day? And remember how I said that a couple of them would elicit thoughts of S – E – X even before the first sip? Well, they say a picture's worth a thousand words… so I'm pretty sure you all know what today's cocktail is supposed to remind you of and how it got its name.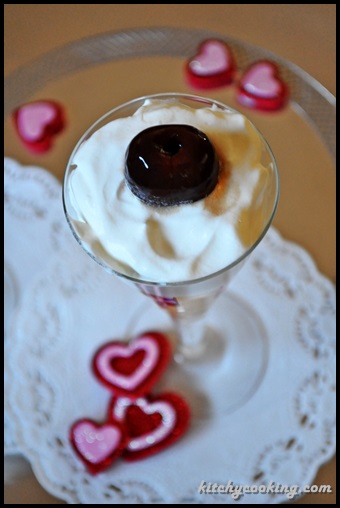 Just like last week's cocktail, this one is also a sweet aperitif. But unlike last week's, this cocktail only has 1 liqueur. It's just Maraschino and cream, which makes the layering required to create this drink much easier. What makes this cocktail so special, and the perfect choice for the holiday of love though, is the placement of the cherry. As you can see, the cherry needs to be right in the center of the cocktail, otherwise you don't get that image and the cocktail's moniker makes no sense.
Even though it's quite sweet, the Angel's Tit was actually one of the most popular aperitifs you could get during the Prohibition. It's popularity was most likely due to the combination of whipped cream and sweet liqueur. The two together make this beverage not only tasty, but similar to a chocolate dessert, the perfect way to end your Valentine's Day dinner.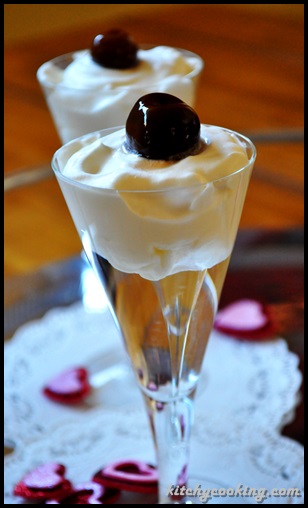 Angel's Tit
Ingredients:
1-1/2 oz. Maraschino liqueur
1/2 oz. whipped cream
Directions:
Pour the Maraschino in an aperitif glass.
Place a dollop of whipped cream on top with a spoon.
Garnish with a cherry placed right in the center of the cream. Serve.