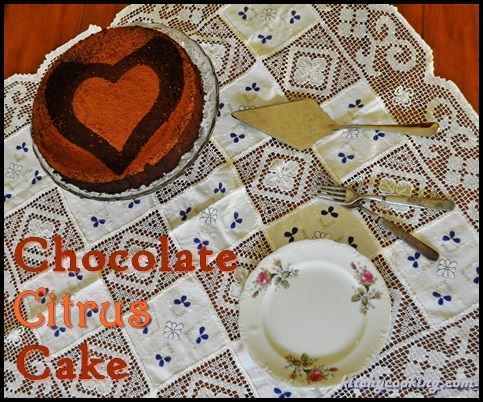 Saturday is chocolate day. No, it's not National Chocolate Day. Believe it or not, that's in October. Saturday is chocolate day because it's Valentine's Day, and other than flowers and jewelry, the most popular gift given on this holiday is, you guessed it, chocolate. So you'll see pretty red hearts in all the chocolate stores waiting to be purchased. But instead of buying chocolate, why not make some instead?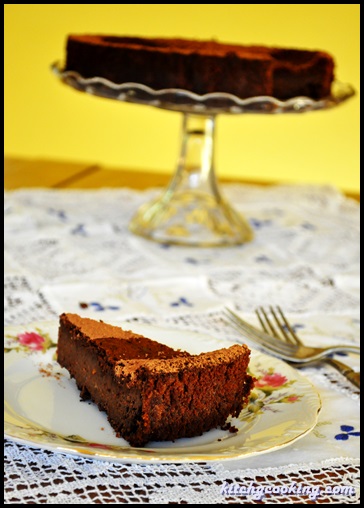 But this cake isn't like most other Valentine's chocolate choices. What makes this cake special is its hint of citrus. I've never been a big fan of citrus with my chocolate. I know plenty of people who love their oranges dipped in chocolate. But if I'm adding fruit, I usually go for strawberries or cherries. So, you can understand why I wasn't really excited about this cake when I found it amongst a list of popular chocolate desserts. But since we're right in the middle of citrus season, and I do love a good flourless chocolate cake, I figured I'd give it a shot.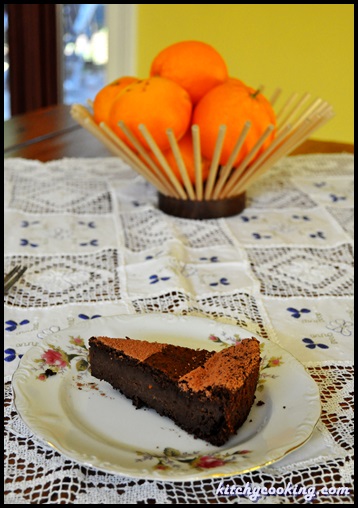 I'm so happy I did. This cake is not only rich and chocolatey, that hint of citrus elevates the flavor to something truly amazing. It actually makes it holiday-worthy. And it'll turn that Valentine's Day dinner into something special. So special in fact, that the jewelry in those pretty velvet boxes? They could end up being secondary to that awesome home cooked meal.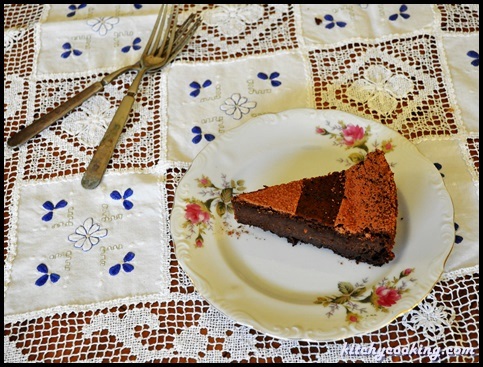 Chocolate Citrus Cake
Ingredients:
8 ounces bittersweet chocolate, coarsely chopped
1/2 cup unsweetened cocoa powder, plus more for dusting
6 large eggs, separated
3/4 cup sugar
1/2 cup orange juice
1 tablespoon orange zest
2 teaspoons lemon zest
14 tablespoons butter, melted
1/2 teaspoon salt
Directions:
Preheat oven to 350°F. Grease a 9-in. springform pan and set aside.
In a food processor, pulse the bittersweet chocolate until finely ground. Add the cocoa and pulse to combine.
In a medium bowl, whisk together the egg yolks, sugar, orange juice and zests until the mixture is thick and pale. Beat in the chocolate and melted butter.
In a clean bowl beat the egg whites and salt until stiff peaks form.
Gently fold the whites into the chocolate mixture, then pour into the prepared pan.
Bake until cake pulls away from the edges of the pan and top is well browned, about 50 minutes. Let cool completely on a rack.
Run a knife around the cake and release the pan. Set the cake on a platter and garnish with a light dusting of cocoa powder if you like, slice and serve.