Barware
April 3, 2015
by Jennifer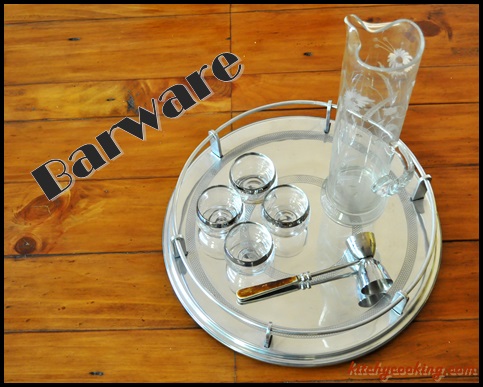 Spring is officially here. The sun is shining, the days are longer, there are bright green leaves on the trees and flowers are starting to bloom. It's the perfect time to pull out those bright Hawaiian shirts, Bermuda shorts, frilly summer dresses and strappy sandals. But all that outdoor wear can't go to waste. Now that the weather's warming up, it's the perfect time for entertaining, and when I say entertaining, I mean entertaining outside.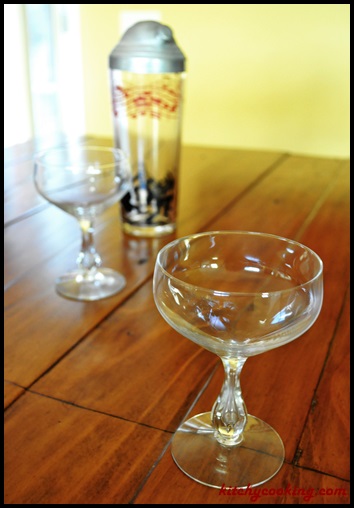 Outdoor entertaining all starts this weekend with Passover and Easter. All those kids will be running around lawns hunting for Easter eggs anyway, so why not take the food and drink (especially the drink) outside as well? Now, some people may think that outdoor entertaining means paper plates, paper cups and plasticware, but that's absolutely not true. Just because you've taken the party outside doesn't mean you can't take the china and crystal with you. I mean, you're entertaining! You've got a yard full of guests. It's a party! And there's absolutely nothing classier than vintage china and glasses, especially when cocktails are involved.
You may have all the right ingredients to make the perfect Aperol Spritz, Mint Julep or Sea Breeze. But it loses something if it's served up in a cheesy plastic cup. Instead, give your cocktails some panache by shaking them in a beautiful vintage cocktail shaker. Strain them into some stunning Depression Era glasses and then serve them up on a classic silver tray. Not only will you impress your guests, the beautiful barware can stay out long after your soirée has ended.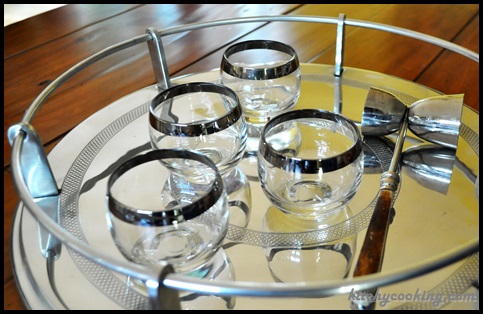 Something as simple as a pair of vintage ice tongs or a beautiful set of 50's glasses can add a nice touch to your everyday decor and then be used for your next cocktail party. Hubs and I have a collection of vintage cocktail shakers that we use to break up our book shelves in the office. Then when we have guests (or if it's just the 2 of us) we'll grab one to shake up a quick martini or two. It definitely makes a small party or even a quiet night in, just a little more special.