American Beauty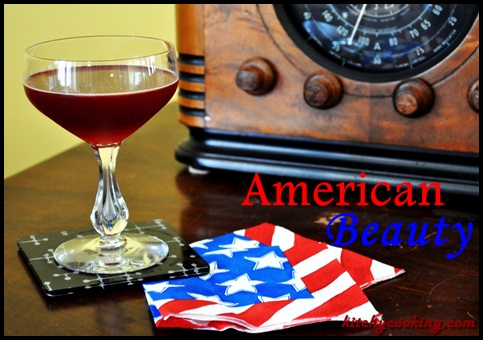 As you all know I love my cocktails.  All those liquors mixing together to make some unbelievably delicious elixir, they're just too much fun. But sometimes I prefer a nice glass of wine to a cocktail. Yes, it's true. Recently though I discovered that wine and hard liquors don't have to remain segregated in the bar, they can actually be combined to make some really delicious drinks. The American Beauty is just such a cocktail; and because of its red hue and name, I thought it would be perfect to serve this holiday weekend.
Now, you may believe that this cocktail is a recent creation named after that Oscar-winning movie from 1999. But as you know, I don't post new cocktails. I post classics. So then, how did the cocktail get its name? Well, if you're a flower fan, you probably know that the American Beauty is a rose that's been around for over a century. It's a beautiful deep red rose that's often given as a sign of love. In fact, it was so popular, that from 1888 to 1920 it was the number one seller at flower shops everywhere. Just like the flower, this cocktail is also a deep red thanks to both the grenadine and port which are used to create this sweet drink.
Although we don't know who created the cocktail, we do know that the color reminded the mysterious mixologist of this popular flower and so named it as such. And while we don't know exactly when the cocktail was created, it can be found in Harry Craddock's Savoy Cocktail Book which was first published in 1930. Since the flower was at its height of popularity from 1888 to 1920, I think it's safe to say that the cocktail was created sometime at the beginning of the 20th century.
But what makes the American Beauty the perfect choice for the 4th isn't just its name and color. It's also a great drink for novice drink enthusiasts. See, it's not too harsh like so many of those straight up or on the rocks options. But it's not too sweet either. It actually has a nice balance and it pairs wonderfully with grilled steaks or chicken.  Since grilling is such a big part of the holiday weekend, why not serve this delightful cocktail to your guests. They'll be thrilled and you'll be able to celebrate the birth of our nation in style.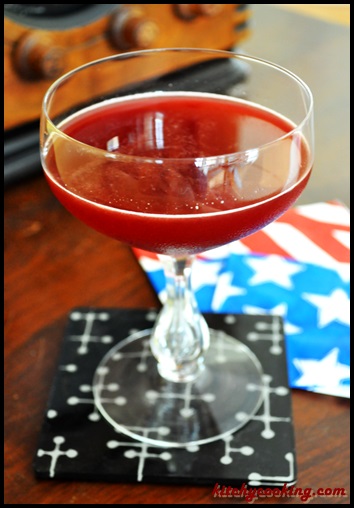 American Beauty
Ingredients:
1/2 oz. brandy
1/2 oz. dry vermouth
1/2 oz. orange juice
1/2 oz. grenadine
1 oz. Port
Directions:
Pour the brandy, dry vermouth, orange juice and grenadine in a cocktail shaker. Add ice and shake vigorously. Strain into a cocktail glass.
Add the port and serve immediately.