It may be over 100° here in Southern California but everywhere else in the country, fall has hit with abundance. The temperature has dropped, people have pulled out their winter jackets and boots and everyone is getting their autumn on. Even Mother Nature has switched gears. She too is getting her fall colors out, as all the leaves are changing from bright green to those pretty reds, oranges and yellows. Since we're right in the middle of this eye-popping time of year, I thought I'd share a cocktail that honors it – the Maple Leaf.
The Maple Leaf is really just a Whiskey Sour that's been sweetened. But unlike other sweet classics that use gomme syrup or sugar, this one uses that natural sweetener that's often reserved for pancakes – maple syrup. The maple syrup gives the cocktail a nice flavor that complements the whiskey in a way no other sweetener can. But make absolutely sure you use 100% real maple syrup, not that maple flavored stuff that comes in the plastic bottle at your grocery store. See, the real stuff that's been tapped from a tree has a unique woodsy flavor which only makes the drink more complex and thereby more enjoyable.
This great cocktail, like so many from the last century, has a hazy background. While I couldn't find any information about who created it or where it was first imbibed, I know it can be found in Harry Craddock's The Savoy Cocktail Book as well as Frank Meier's The Artistry of Mixing Drinks. Both these cocktail bibles were published in 1930 and 1934 respectively. That means this cocktail definitely belongs among the classics and so should be sipped at least once; preferably in front of a fire in a log cabin in Vermont.
But if you don't have the log cabin (or like me aren't anywhere near Vermont), the Maple Leaf still deserves a taste. And since we're right in the middle of autumn, there's no better time than the present.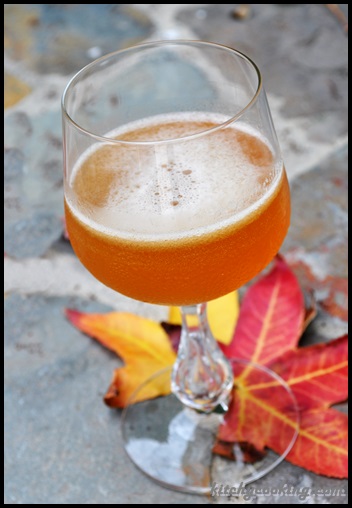 Maple Leaf Cocktail
Ingredients:
1-1/2 oz. bourbon
3/4 oz. lemon juice
3/4 oz. maple syrup
Directions:
Pour all ingredients into a cocktail shaker. Add ice and shake vigorously. Strain into a cocktail glass and serve.