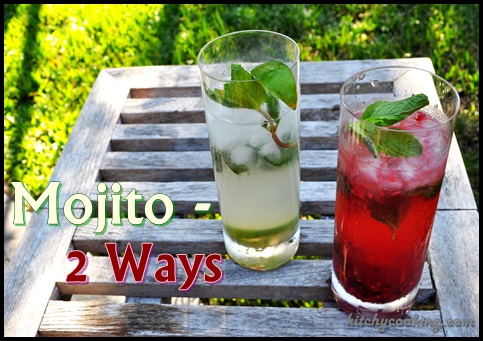 A few days ago I was lucky enough to attend a cocktail tasting and the release of a brand new cocktail cookbook: Latin Twist. Of course I was first in line. I mean, what could be better than cocktails with a Latin twist? Why sampling those cocktails of course.
You may be wondering what a Latin Cocktail is. Well, according to authors Vianney Rodriguez and Yvette Marquez-Sharpnack, a Latin cocktail is a cocktail that comes from any of the Latin countries. As a matter of fact that's what makes their cookbook so unique. It's not just another book creating cool and unusual cocktails or cocktails made with one specific alcohol. Each chapter of their cookbook focuses on cocktails from one specific Latin country. They start in Mexico and travel all the way to Spain, making stops in Chile, Bolivia and Cuba along the way.
But if you think they're just focusing on Margaritas and Cuba Libres, I have a surprise for you; while they do include these classics, Rodriguez and Marquez-Sharpnack also have drinks like the Chelada, the Panama Cocktail, El Ritual and the Passion Fruit Caipirinha. Based on the photos alone, I plan on making each and every one of these cocktails. But since I can't make them all in one day, I thought I'd start with their Berry Mojito. I know the Berry Mojito is not a classic. But believe it or not the original lime and mint Mojito is, which is why I made that one as well.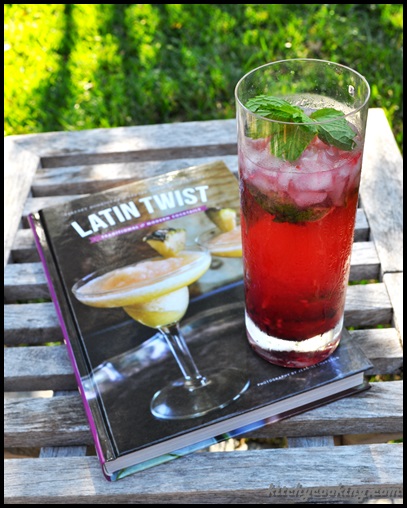 The classic mojito dates all the way back to the mid-nineteenth century. It wasn't called a mojito, though. Back then it was known as the Draque and was a combination of unaged rum, sugar, lime and mint. The sugar, lime and mint were added solely to make the unaged rum palatable. Sometime after 1862 (when Bacardi came on the scene with their drinkable white rum) ice was added and after that seltzer water. The name was changed as well and today we have the very popular, and very delicious mojito.
Bars all over can whip up the original mojito in seconds for anyone who wants a cool, stiff drink that's refreshing and perfect for sipping on a beach or at a backyard barbecue. These same bars also seem to have their own spin on the mojito. I've seen it made with strawberries, pears, lychees; I even saw one made with green tea and no sugar if you're looking for a healthy version. Well, Rodriguez and Marquez-Sharpnack have given us their spin – one made with a variety of berries – and it is dee-licious! The use of several different kinds of fresh berries makes it sweet, a little tart and one of the best summer cocktails out there. Since raspberries, blackberries and strawberries are still available at most farmers markets, I'd run out and make this cocktail ASAP. See, once those fresh berries are gone, you'll have to wait until next summer to taste this delectable cocktail, and going nine months without imbibing the Berry Mojito is an absolute crime.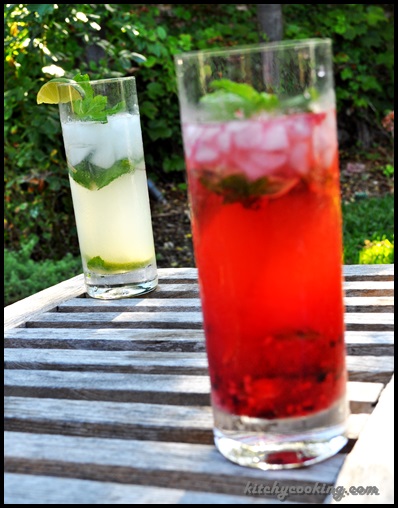 The Original Mojito
Ingredients:
1/2 oz. lime juice
1 teaspoon superfine sugar
3 mint leaves
2 oz. white rum
club soda
Directions:
In a highball glass muddle the lime juice with the sugar. Add the mint leaves and continue to muddle until the leaves are well torn up.
Fill the glass 2/3 full with crushed ice. Add the rum, top off with club soda and give a stir to combine.
Garnish with a wedge of lime and a sprig of mint and serve.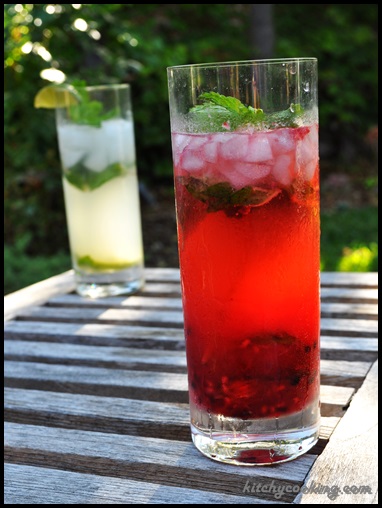 Berry Mojito
Ingredients:
12 mint leaves
3 blackberries
3 raspberries
1 strawberry
2 oz. lime juice
1 teaspoon powdered sugar
1/2 teaspoon super fine sugar
2 oz. white rum
2 – 3 oz. club soda
Directions:
Place the mint leaves in a highball glass with the berries, lime juice and sugars. Gently muddle together.
Fill the glass 2/3 full with crushed ice. Add the rum and top off with club soda. Garnish with a lime wedge and a sprig of mint and serve.