Creamed Pearl Onions for #Thanksgiving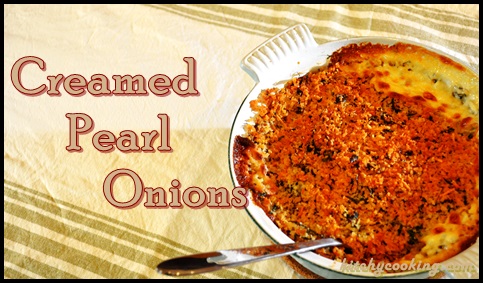 Thanksgiving has got to be my favorite holiday of the year. Not just because of all the family and friends that get together to hang out, but also because of all the food. Yes, as I'm sure you've noticed, I love food. But it's not just about the food. Of course the food is always good, but what I really love is all of us in the kitchen cooking together.
See, I grew up in a family that shared Thanksgiving. It was never up to just one person to cook the whole feast. We treated Thanksgiving like a big potluck and everyone that came contributed. It made the whole event easier because there wasn't as much stress about what to cook, and when or if things would be done on time. How did we decide who made what? Easy, everyone made their favorite dish. That's why we always had a green bean dish, a yam dish, mashed potatoes (just in case there were those that didn't like yams), cranberries, stuffing… all the stuff you'd expect to find on a Thanksgiving table.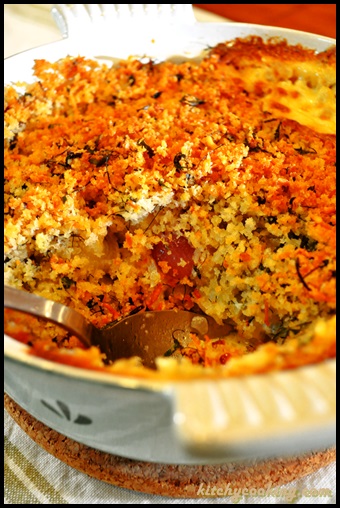 But as the years went on, the dishes changed depending on who came to Thanksgiving. Sometimes we had roasted potatoes instead of mashed. Sometimes there was a salad. One year we had appetizers… though I have no idea why. This constant change in sides is how I discovered that mac & cheese as well as pearl onions were both popular Thanksgiving sides.
I've always loved onions. It doesn't matter if they're raw, caramelized, purple, brown or white. I love them in all their shapes and sizes but they've always been part of the recipe, never the star. This dish however puts those little pearl onions front and center and it's delicious!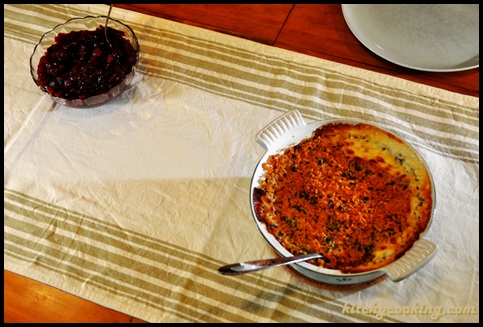 I decided to make this creamy side thanks to Melissa's Produce who were nice enough to send me 2.5 pounds of the little round roots. What was especially cool about Melissa's delivery was not just the size of the container, but the variety. Unlike the bags of pearl onions you get at the store which contain just the white pearls, the box I received from Melissa's contained 3 different kinds. Yes, there were the standard white pearls, but there were yellow and purple as well. Since I had the variety, I chose to use all three types to make this dish. The variety in color and flavors of the three different onions gave the side a depth of flavor I never would have imagined. It was rich and creamy and kept my family coming back for seconds. But it was the cheesy breadcrumb crust that really rounded out the dish with it's delicious buttery crunch.
Now that I've had creamed pearl onions as a side, I'm definitely going to make it more often. It may even make an appearance on my Thanksgiving table this year. After all it's a nice alternative to mashed potatoes and I think it's an unexpected delight.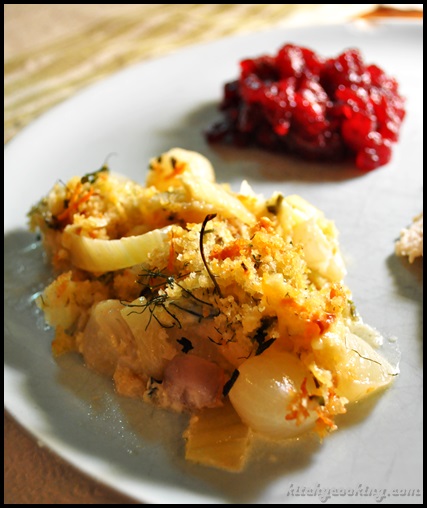 Creamed Pearl Onions (adapted from Epicurious.com)

Ingredients:
4 tablespoons butter, melted and divided
1 fennel bulb, chopped
1-1/2 pounds raw pearl onions peeled
1-1/3 cups heavy cream
1 cup Panko (breadcrumbs)
1/2 cup grated Parmesan cheese
1/3 cup Italian parsley, finely chopped
2 tablespoons fennel fronds, chopped
salt and pepper to taste
Directions:
Preheat the oven to 400°F, butter a 2 qt. casserole dish and set aside.
Combine onions, fennel, 1/4 tsp. salt, and 3/4 cup water in a large saucepan. Bring to a boil over high heat, stirring occasionally. Reduce the heat to medium, cover, and simmer for 5 minutes. Drain the onion mixture and transfer to the prepared dish.
Bring the cream and 1/2 tsp. salt to a boil in a small saucepan over medium-high heat, then pour over onion mixture. Bake 15 minutes.
While the onions bake, combine the breadcrumbs, cheese, parsley and fennel fronds with a 1/4 teaspoon each of salt and pepper in a small bowl. Pour the remaining melted butter over the breadcrumb mixture and toss to coat.
Remove onions from oven and top with the breadcrumb mixture. Return to the oven and continue baking until the breadcrumbs are golden brown and the cream is bubbling around the edges, 25–30 minutes. Let rest 10 minutes before serving.
Disclosure: This is not a sponsored post. Melissa's provided me with the pearl onions for recipe testing. As always, any opinion expressed is my own and is not influenced in any way by the manufacturer/PR firm as I only review products that I have personally tested and endorse.