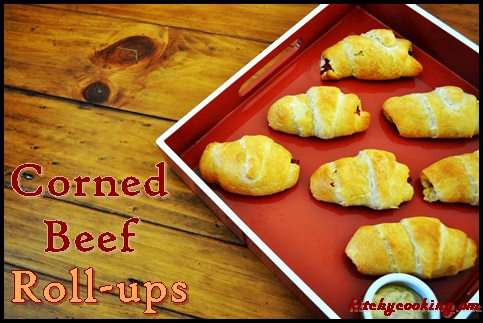 Corned Beef and Cabbage is a common choice for St. Patrick's Day. While it's a delicious choice, it also takes quite a bit of work and a lot of time to make. I love corned beef. As a matter of fact I have one chilling in the fridge right now. But sometimes you don't have three or four hours to make a delicious corned beef. Sometimes you just don't want to wait. Sometimes you want those flavors right now! So, I came up with a quick and easy version that's just as good if not better.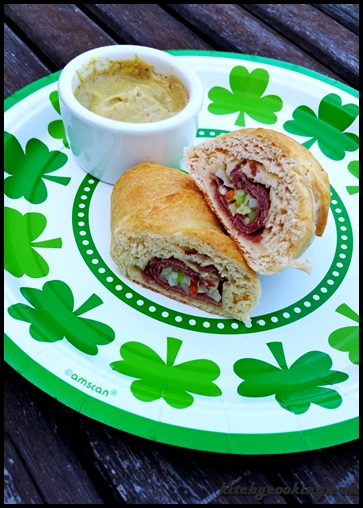 These little corned beef roll-ups are a great party snack or a decent dinner option, especially when served with some roasted potatoes. So, if you still want to celebrate the Irish holiday with some corned beef, but don't have an extra three hours, make these instead. They're just as yummy and the whole family will love them.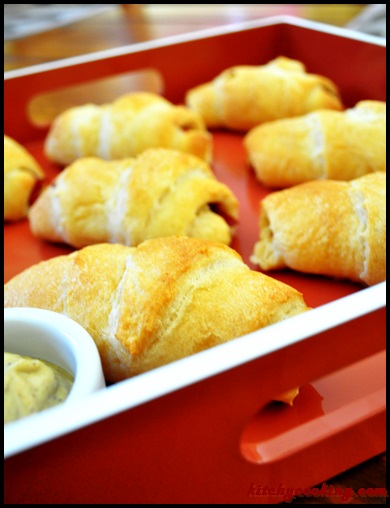 Corned Beef Crescent Rolls
Ingredients:
1 can of Pillsbury Crescent Rolls
1/2 pound sliced corned beef
1/2 cup cold slaw mixture, divided
Directions:
Preheat the oven to 350°F, line a cookie sheet with parchment paper and set aside.
Separate the dough into eight triangles. Lay one or two slices of corned beef on the fat end of the dough triangle. Sprinkle 2 teaspoons of the shredded cabbage on top. Roll into a crescent shape and place on the prepared cookie sheet. Repeat with the remaining dough triangles.
Bake for 12 – 15 minutes and serve with deli mustard.