The Last Word
March 4, 2016
by Jennifer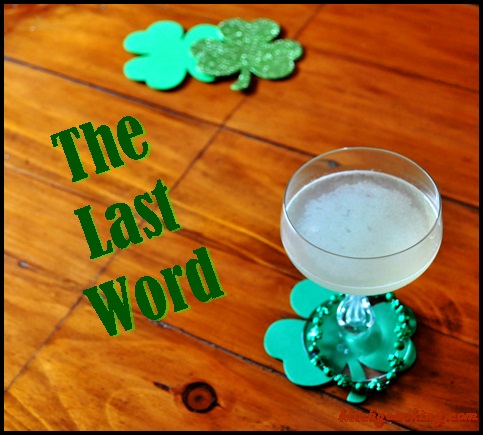 St. Patrick's Day may be a couple weeks away, but there's no reason we can't start thinking about green cocktails now. I know green beer is the alcohol of choice during this holiday, but seeing as how I'm not a huge beer fan normally, there's no way I'm drinking it when it's green.
Believe it or not there are a lot of other people out there that feel the same way I do. They'd rather drink an Irish Coffee than a pint. But since not all cocktails can be made with Irish whiskey, I decided to make a green cocktail instead. Don't worry, this isn't some sicky sweet, bright green Appletini. This is a strong cocktail that's nice and tart and is pale green in color.
The green comes from a liqueur I've been wanting to try for awhile: Chartreuse. It's a French liqueur that's been made by Carthusian Monks since 1737. The liqueur is composed of distilled alcohol aged with 130 herbs, plants and flowers. That's probably why it goes so well with gin, another alcohol that's made with herbs, berries and flowers. It's also an alcohol that frequently appears in classic and modern cocktails alike. But don't worry, I haven't changed my tune. This is a classic, just like all the rest on my blog.
In 1951, Ted Saucier introduced the world to his book, Bottoms Up which detailed over 200 cocktails. The Last Word was part of that list, and was created in the Detroit Athletic Club during the Prohibition. While it was popular at the Club, it gained notoriety thanks to vaudeville performer Frank Fogarty who talked it up everywhere he went. Unfortunately the Last Word got lost sometime after '51 and would have been long forgotten had it not been for Murray Stenson. In 2005 the bartender at Seattle's Zig Zag Cafe was looking something special to add to his cocktail menu when he found the Last Word in Saucier's book. He added it and the cocktail became an instant success, gaining popularity all across the nation within the year.
So, if a cocktail is good enough to come back from the dead, it's definitely good enough to add to your St. Patrick's Day menu. Waaay better than that awful green beer you may be considering. And if you're worried about adding another unusual liqueur to your bar that won't be used that often, don't be. Chartreuse just happens to be one of the few liqueurs that gets better with age. So, don't worry if you don't finish the bottle this St. Patrick's Day, just put it back on the shelf and use it again next year. It will probably taste even better.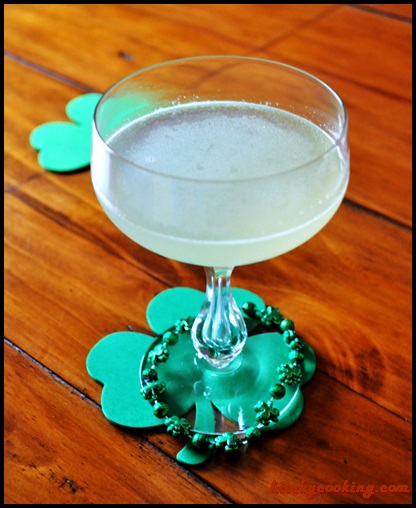 The Last Word
Ingredients:
3/4 oz. gin
3/4 oz. Chartreuse
3/4 oz. maraschino liqueur
3/4 oz. fresh lime juice
Directions:
Pour all the ingredients into a cocktail shaker. Add ice and shake vigorously for at least 30 seconds. Strain into a chilled cocktail glass and serve.