Shirley Temple – the original mocktail
April 1, 2016
by Jennifer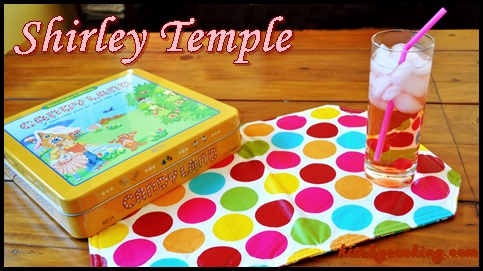 I know I usually shake up something up on Fridays so you can start your weekend off right, but seeing as how today just happens to be April Fool's Day, I thought instead I'd shake up a mocktail. Then I thought nothing would be better than the original mocktail, the Shirley Temple.
For those of you who don't know, a mocktail is a cocktail lacking a certain ingredient, a pretty important ingredient: the alcohol. That's right, there isn't one single drop of alcohol in this or any mocktail. Instead it's usually a mixture of soda (club, Coke or Sprite) and juice. It's usually served over ice with a piece of fruit as garnish.
Even though there's no alcohol, these drinks are pretty tasty. As a matter of fact they're so good that oft times these mocktails are what people will order when they're the designated driver. I know because that's what I've done. As a matter of fact I did it the whole time I was pregnant. Actually both times I was pregnant. Yes, I missed the taste of the alcohol, but I was never disappointed with the drink. I really enjoyed them.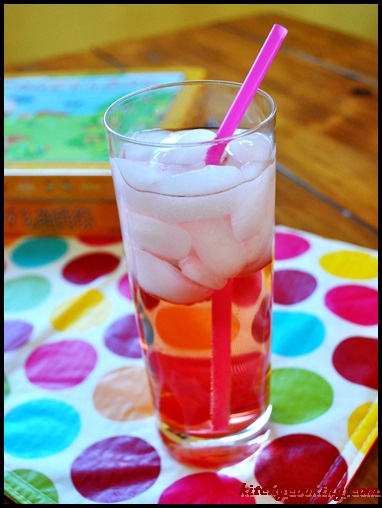 Although no one's sure exactly what year the mocktail was created, it really was invented for its namesake. The story goes that Miss Temple was at a restaurant with her parents and was upset that they got to enjoy an Old Fashioned (or two) and she didn't. She wanted a drink with some cherries in it as well. So, the waitstaff whipped up a virgin version for the young starlett. Although there's dispute over which Hollywood eatery the drink was created in, one thing's certain: the Shirley Temple has become the most well known mocktail in the world.
While I definitely enjoy my cocktails, every now and then I still order a Shirley Temple. You should, too. Just for old time's sake, and because it's April Fool's Day. So, for tonight don't have a cocktail. Tonight, enjoy a mocktail. You can go back to the hard stuff tomorrow.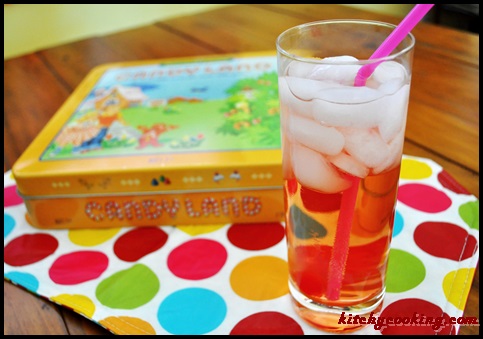 Shirley Temple
Ingredients:
6 oz. ginger ale or sprite
1 – 2 teaspoons Grenadine
1-2 maraschino cherries
Directions:
Fill a high ball glass with ice. Add the ginger ale and Grenadine. Garnish with the cherries and serve with a straw.