Triple Coconut Lemon Pound Cake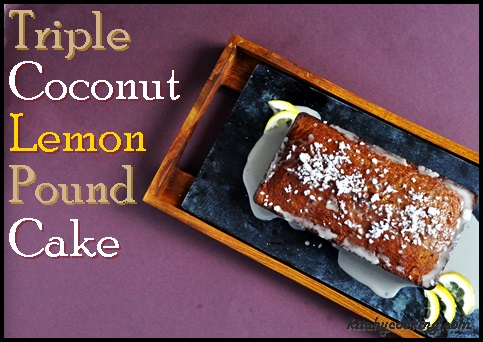 In this day and age with so many food allergies about, it's hard to make something that everyone can enjoy. In my own family we have 2 pretty big ones. Hubs is allergic to any and all nuts (which is why you'll rarely see a recipe with nuts on this blog), and I'm allergic to pineapple. While the pineapple allergy isn't really a big deal unless we take a trip to Hawaii, Mexico or some other tropical locale, the nut allergy is always looming in the background.  Pineapple and nuts are relatively easy to avoid, but there's another, much more popular ingredient, that's significantly harder to suss out – wheat.
While no one in my immediate family has a wheat (more commonly referred to these days as gluten) issue, I have a few friends who do. They always tell me not to change up my menu just because they can't eat wheat, but as someone who likes to entertain, I'm happiest when everyone can enjoy what I've made.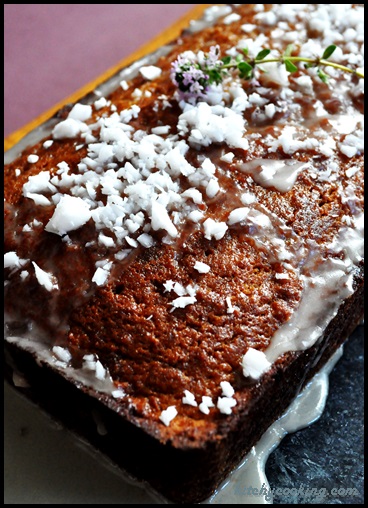 Today there are a lot of alternatives to wheat and wheat flours: there's rice, almond, corn and even coconut just to name a few. While my preferred flour of choice has always been wheat-based, I have cooked with corn and coconut before. The corn has worked, the coconut, not so much. Every time I cooked with coconut flour, everything came out super dense and very crumbly. After several attempts at using coconut flour, I was ready to throw in the towel. But then Melissa's Produce sent me several packages of their sliced coconuts and coconut hearts.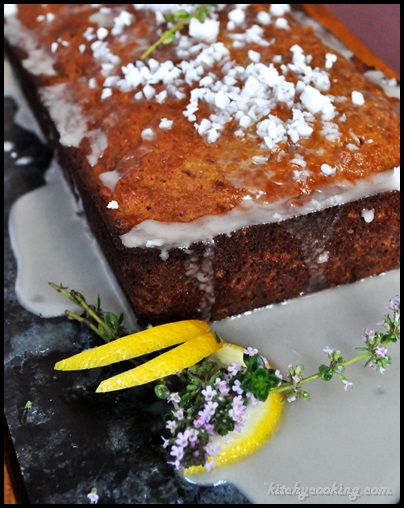 I love fresh coconut. It's sweet, super healthy and always makes me think of warmer destinations where I'm surrounded by calm waters and tons of sand. I figured all this coconut was a sign and decided to give the coconut flour one more try. This time I did some research and discovered the reason my coconut flour cakes were turning out so dry and dense was because I was using too much of it.  I thought I could just substitute the coconut flour no problem, but it turns out if a normal gluten-ful recipe calls for 1-1/2 cups of flour, you only need 3/4 of a cup of the coconut flour. That wasn't the only change that had to happen though. I also had to double the eggs. So, if a recipe calls for 2 eggs, now I need to use four. I know this sounds insane, but trust me, once the flour is added and the cake is baked, you get a moist well-balanced cake that also just happens to be delicious. Yes, this time my cake came out the way I believed a cake should – it was fluffy, moist and perfect. Plus the coconut flour and coconut sugar gave the whole cake a subtle coconut flavor that reminded me of piña coladas on white sandy beaches.
Now that I've mastered coconut flour, I can't wait to use it again, and since I still have a ton of fresh coconut from Melissa's, this cake is definitely going to make an appearance at my next party. Speaking of hosting, Memorial Day is this weekend. Hmmm… sounds like a match made in heaven to me.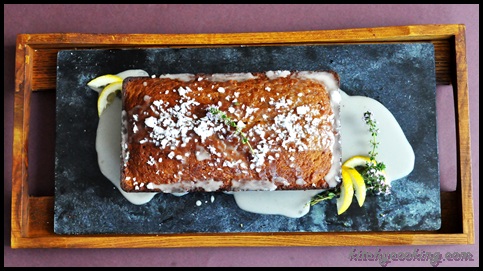 Triple Coconut Lemon Pound Cake (adapted from My Recipes)
Ingredients:
1 cup coconut, finely chopped and divided
3/4 cup coconut flour
1/2 teaspoon salt
1/4 teaspoon baking soda
1/2 cup (1 stick) butter
3/4 cup coconut sugar
1/4 cup white granulated sugar
6 eggs
1/2 cup sour cream
2 teaspoons lemon zest
2 tablespoons lemon juice
1-1/2 cups powdered sugar
Directions:
Preheat the oven to 325° F, grease a loaf pan and set aside.
Place three or four pieces of the sliced coconut in a food processor and pulse until finely chopped. Set aside.
Sift together the coconut flour, baking soda and salt and set aside.
Beat butter until creamy. Gradually add the sugars one at time and continue beating until combined. Add the eggs one at a time, beating after each addition.
Gradually add the flour mixture to the egg mixture alternating with the sour cream so that you begin and end with the flour mixture. Fold in the lemon zest and 1/2 a cup of the chopped coconut. Pour the batter into the prepared loaf pan and bake for 65 – 70 minutes or until a toothpick, when inserted, comes out clean.
Cool for 15 minutes in the pan on a wire rack. Remove the pan and let cool completely.
While the cake cools, make the lemon glaze by whisking together the lemon juice and powdered sugar. Once the cake is cool, drizzle the glaze over the cake and sprinkle with the remaining coconut.  Slice and serve.