Fog Cutter
July 15, 2016
by Jennifer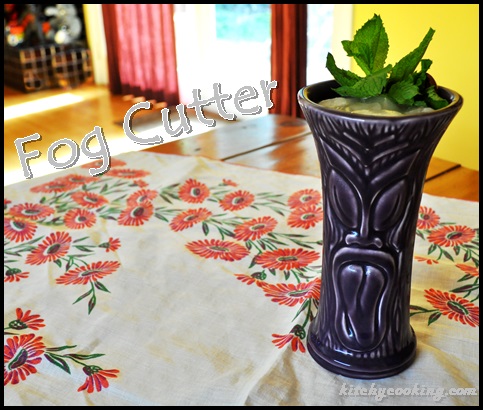 I just got back from our annual family beach trip to northern California. Now, if you know anything about the Bay Area, you know that there are two temperatures in Nor Cal during the summer months: hot or freezing. It all depends on what time of summer you visit. If you're there from May to July, most likely the fog will be in with a vengeance. But if you visit in August and September that fog has probably dissipated and you have beautiful blue skies.
I was there over the 4th of July which means thick fog. Unfortunately thick fog also means chilly temps, and I'm not talking 60's. The average high while we were there was high 50's… in July! I mean, there's a reason Mark Twain was quoted as saying "the coldest winter (he) ever spent was a summer in San Francisco." Needless to say most of our week on the beach was spent inside next to the warm fireplace.  Don't get me wrong, we had a wonderful time, we all just expected to spend the week in our bikinis on the water.
Usually if it's foggy and cold in Marin, it's sunny and warm in Los Angeles. I was wrong. We drove over 300 miles home and were greeted with the same foggy skies and chilly temperatures. It's July 15th and I'm here to tell you I'm ready for some sun! So, in a desperate attempt to get rid of the fog, I made a Fog Cutter. I mean, who knows, maybe shaking up this classic would cut the fog in half and allow the sun to shine down on us for at least an hour or two.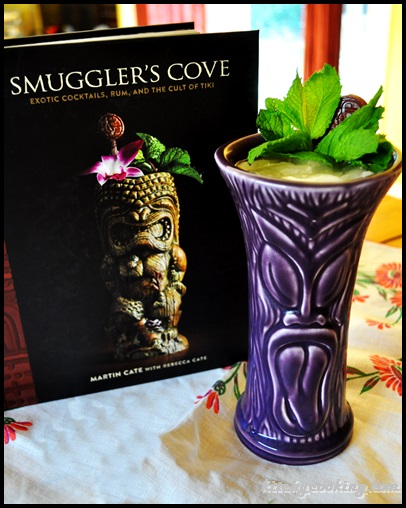 It worked! When I mixed up the cocktail there wasn't a cloud in the sky. The sun was shining brightly and for the first time in a few weeks I was actually wearing a tank top. It was heaven.
Unlike other tiki cocktails out there, the Fog Cutter isn't soley a rum drink. It actually has 3 different kinds of liquor in it. There's the standard rum of course, but this drink also has pisco and gin in it. Those three liquors combined with two different kinds of citrus juice and a float of sherry, make this a drier tiki concoction. Don't let that dryness fool you though, this cocktail packs a punch. Trader Vic (whose bar created the drink) believed that if you had one, the fog would clear, but if you had two or more, that fog would come rushing back.
Like most tiki cocktails this one changed as time marched on. The original 1940's recipe from Tony Ramos (a bartender at Trader Vic's) was made with brandy and sweet & sour mix. By the early 50's the Fog Cutter became the Samoan Fog Cutter. The brandy was replaced with pisco and a float of sherry was added on top. If you enter a tiki bar today, this later version is most likely what you'll be served, and it's delicious.
So, if that summer fog has got you down, shake up a Fog Cutter. If you're lucky it'll clear the clouds. But be careful, more than one and that fog will come rushing back.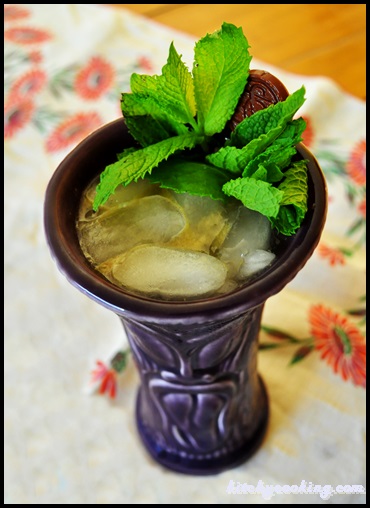 Fog Cutter
Ingredients:
1-1/2 oz. lemon juice
1-1/2 oz. orange juice
1/2 oz. orgeat
1 oz. pisco
1/2 oz. gin
2 oz. aged rum
1/2 oz. sherry
Directions:
Combine all the ingredients except the sherry in a cocktail shaker. Add the ice and shake vigorously for 30 seconds. Pour into a zombie glass.
Float the sherry on top, garnish with a sprig of mint and serve.