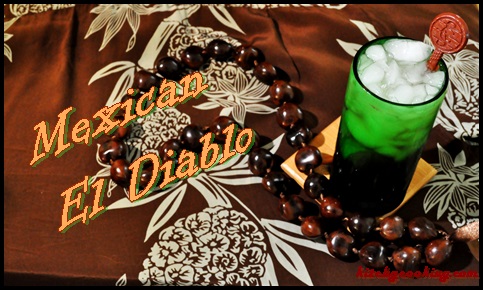 When I think of cocktails I think of rum because most tiki drinks are usually made with at least one if not a variety of rums. There's unaged, lightly aged, blended and long aged. There's silver, spiced and black. There are so many rum options it can be hard to keep them all straight.
Luckily the new tiki book, Smuggler's Cove: Exotic Cocktails, Rum and the Cult of Tiki, from Martin and Rebecca Cate not only has several tiki drinks, it also has a whole chapter on the origin of those rums and which kinds to get in order to make the perfect tiki cocktail. I read the chapter and followed the Cates' rum suggestions so I could make great tiki cocktails all summer long.  I was totally prepared.  So you can imagine my surprise when the cocktail I chose to make this week didn't have one drop of rum in it. That's right, not one drop. It has tequila.
Yup, today's cocktail is the Mexican El Diablo from Trader Vic's. Although there's no definite proof that Vic created this drink, its first known appearance is in his 1946 Book of Food and Drink. According to Cate, Vic was quoted as saying to "go easy on this (drink) because it's tough on your running board."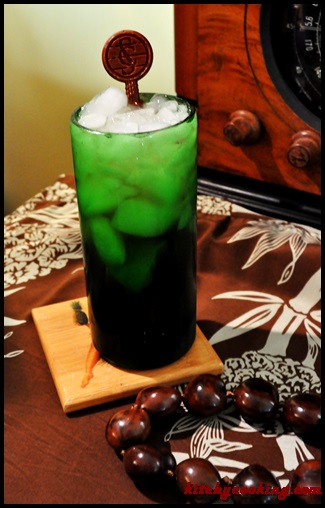 Having sampled the cocktail, I can tell you it's definitely on the stronger side. I'm sure it's because of the blanco tequila which is pretty strong. But don't let the tequila scare you, the drink itself is pretty tasty. It's probably from the lime juice and crème de cassis which gives it a sweet, fruity punch.
This recipe has been shared numerous times in it's 70 year existence and each recipe is the same save for one thing: the ginger ale. There seems to be some disagreement as to whether you finish the drink with ginger ale or ginger beer. It's definitely ginger something. I made it with ginger ale, like they do at Smuggler's Cove. But I'm sure the ginger beer is just as good, though it'll definitely make it stronger.
No matter which version you choose, the Mexican El Diablo is one tasty drink. Even if it's not made with rum, it's in the Smuggler's Cove Tiki book for a reason: it's a great tiki cocktail. That and the fact that it comes from Trader Vic's own menu is enough for me. Once you taste it, it'll be enough for you too.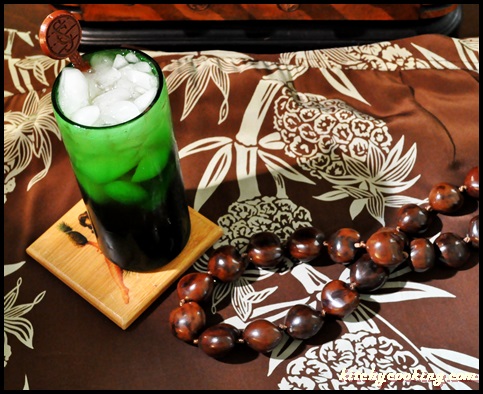 Mexican El Diablo
Ingredients:
1 lime wedge
1/2 oz. lime juice
1/2 oz. crème de cassis
1-1/2 oz. blanco tequila
4 oz. ginger ale
Directions:
Squeeze and drop the lime wedge into a Collins glass.
Fill the glass with cracked ice.
Add the remaining ingredients in order and stir. Garnish with a swizzle stick and a straw and serve.