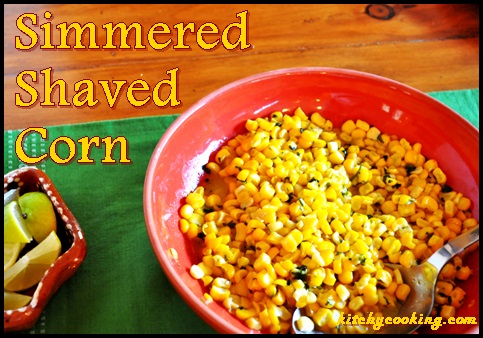 Corn is all over the place right now. I see it in farmer's markets and in the grocery stores. It's everywhere, and I couldn't be happier.
See, one of my favorite side dishes is corn. I don't care if it's steamed, boiled or grilled. I'll eat it straight off the cob or shaved into a bowl. I'll even eat it raw on occasion. It's seriously that good.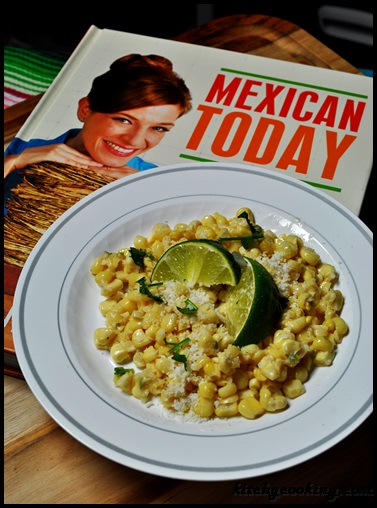 A few months ago I got to try a new corn dish thanks to Pati Jinich and Melissa's Produce. Jinich is the host of the PBS cooking show, Pati's Mexican Table, and had recently released her newest cookbook, Mexican Today. It's full of delicious Mexican recipes both classic and innovative.  She has everything in there from salsas to tacos to cookies, and each one I've made has been delicious which is why I wanted to share them with you.
I'm starting with the corn because as I said, we're at the height of corn season right now, and this version just happens to be one of the most popular ways to eat it in Mexico. It's called Esquites. The reason esquites is so popular in Mexico is because of its versatility.  According to Jinich you can dress it with traditional garnishes like Mexican crema or queso fresco, but you can also give it a "healthy squeeze of lime juice" and sprinkle some dried chile piquín over it. No matter how you choose to serve it, it will always be a hit. I've already made it twice and I can't wait to make it again.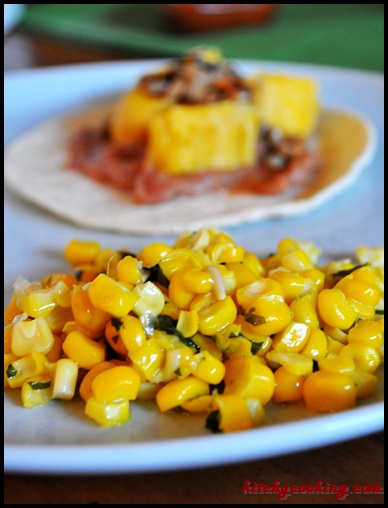 Simmered Shaved Corn
Ingredients:
2 tablespoons unsalted butter
1 tablespoon canola oil
1 serrano chile, seeded and chopped
6 cups fresh corn kernels
2 cups water
2 tablespoons fresh cilantro, chopped
1 teaspoon salt
2 limes or 1/2 cup crumbled queso fresco for garnish
Directions:
Combine the oil and butter in a large saucepan over medium-heat. Once the butter has melted, add the chile and cook until softened.
Add the corn and cook, stirring for at least 2 minutes.
Stir in the water, cilantro and salt and bring to a simmer. Cover the pan, reduce the heat to low and let cook for 10 minutes or until the corn is tender.
Serve in small bowls and garnish with either limes or queso.