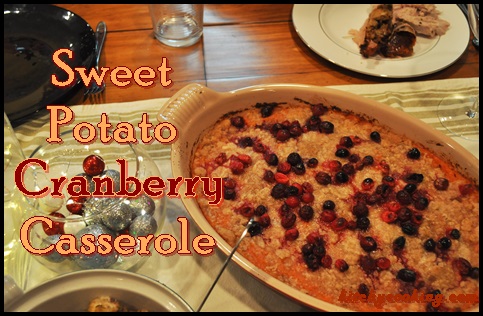 Cranberry sauce and sweet potatoes are two of the most common sides at Thanksgiving. I love them both, but what if you combine the two? That's what Taste of Home suggested, and let me tell you, the final product is amazing. I loved it so much, I can't wait to make it again this year.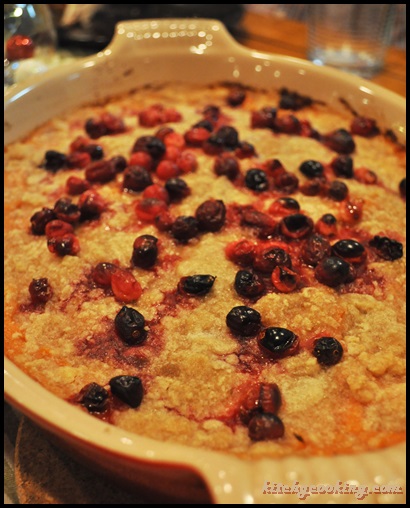 Now, I know that the sweet potato marshmallow casserole is very popular, and I like that, too. But the problem I always had with that casserole is how heavy and super sweet it is. I mean, it's almost like a dessert for dinner, and if you're going to have dessert for dinner what is there to look forward to at the end of the meal? But if you can't give up those mashed sweet potatoes, this casserole means you don't have to. You still get them with this side dish, but you also get a pop of tartness thanks to the sprinkling of cranberries.
If you're afraid you'll miss the sweetness that came from the roasted marshmallows, you still get that thanks to a wonderful crumble sprinkled on top. It's seriously one of the best Thanksgiving casseroles I've ever had. But if you still really need the marshmallows, add them to a dessert. That way you get the best of both worlds.
Sweet Potato Cranberry Casserole (adapted from Taste of Home)
Ingredients:
3 yams, peeled and chopped up
3/4 cup brown sugar, divided
5 tablespoons butter, divided
1/2 teaspoon vanilla
3/4 cup rolled oats
2 tablespoons flour
1/2 teaspoon cinnamon
1 cup fresh or frozen cranberries
Directions:
Place yams in a Dutch oven and cover with water. Bring to a boil. Reduce heat to low, cover and simmer for 30 minutes or until the potatoes are tender; drain.

While the potatoes boil, p

reheat the oven to 350°F. Grease a 2-3 quart baking dish and set aside.

Once the potatoes are tender, mash with a fork.

Mix in 1/2 cup of brown sugar, vanilla and three tablespoons of butter until well combined.
Spread the mashed potato mixture into the baking dish.


Combine the oats, remaining brown sugar, flour, cinnamon and remaining butter with your hands until you get little clumps.

Sprinkle the oat mixture and cranberries over the sweet potato mixture and bake, uncovered, about 25 minutes or until topping is golden brown. Serve immediately.