Michelada
February 3, 2017
by Jennifer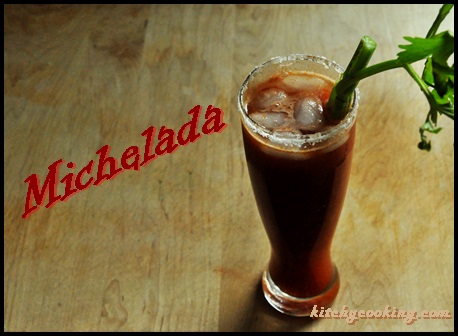 The most common drink served at Super Bowl parties is beer. Yes, there are plenty of types of beer from lagers to ales to stouts, and every so often you might even find a cider or lite beer. Rarely do you find a cocktail at these parties. But there's no rule that says you only have to serve beer or cider at your Super Bowl party. Why not change things up and serve a cocktail or two? Better yet, why not turn that beer into a cocktail? I give you the Michelada.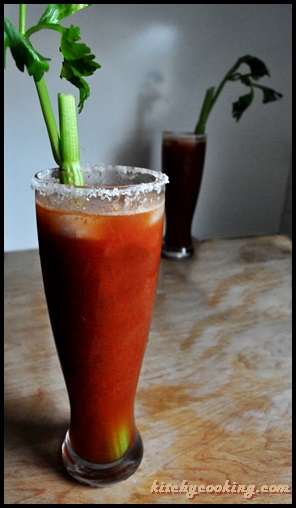 This drink comes from Mexico and according to the cocktail book Latin Twist, is perfect for the biggest Sunday game of the year. It's actually kind of like a Bloody Mary, but instead of vodka, it uses beer. Bloody Mary's are often served at Sunday brunches to go with those awesome egg and bacon dishes. Well, since the game is on Sunday and most parties start mid-morning, it makes sense that this cocktail would go perfectly with all those burgers, dogs and little veggie bites. I mean, you already have a stalk of celery in the glass so why not add some cucumbers or carrots? As a matter of fact why not do what a lot of restaurants do these days and create your own Michelada bar? That way, you can give your guests a variety of options. If people like a lighter beer, have some Corona and Modelo on hand. But if you prefer a darker beer, have Dos Equis or Bohemia as well. While I'm not a big fan of spice, there are plenty out there who are so make sure you have some chili salt and/or Tabasco on hand. That's what makes this cocktail so great, it's totally versatile. All you have to do is find the combination that suits you and you have a delicious drink with which to watch the game.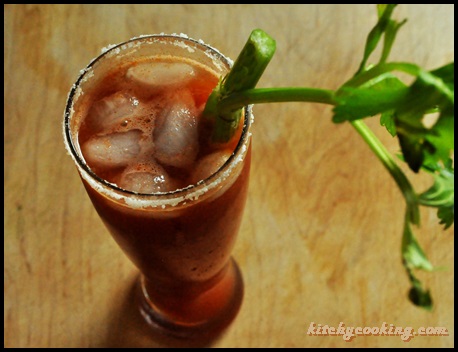 The Michelada has a bit of a murky history. Some people believe it was created in Mexico. Others think it was developed on the border of Texas and Mexico. Some think it was invented by the revolutionary general, Don Augusto Michel while others believe it came about when the Tecate Brewery encouraged drinkers to rub a lime and sprinkle salt on its newly introduced beer cans to diminish the tinny taste. No matter how or when it came about, it's currently one of the most popular drinks south of the border and would make a great addition to your Super Bowl party or any big brunch in the future. And if there are those who are more into the Bloody Mary than the Michelada, add a bottle of vodka to the bar. Now everyone's happy, no matter which team you're rooting for.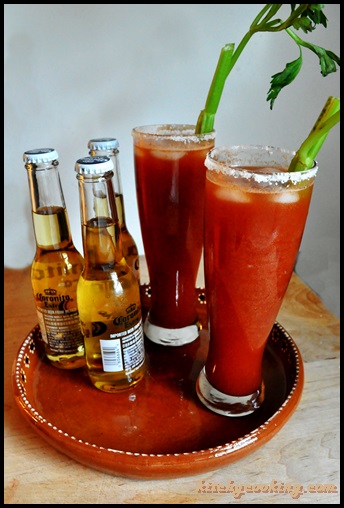 Michelada
Ingredients:
juice of 1 lime
5 ounces tomato juice
dash of Worcestershire sauce
dash of hot sauce (optional)
1 bottle of beer (I prefer Corona)
Directions:
Pour the lime juice, tomato juice, Worcestershire sauce, hot sauce and beer into a mixing glass. Give it a stir to combine the flavors.
Rub the rim of a pilsner glass with a lime wedge. Pour some salt on a plate and rub the rim of the glass in the salt to coat it. Drop in a couple ice cubes.
Strain the tomato mixture into the prepared glass, add a stalk of celery and serve.