Suburban Cocktail
February 24, 2017
by Jennifer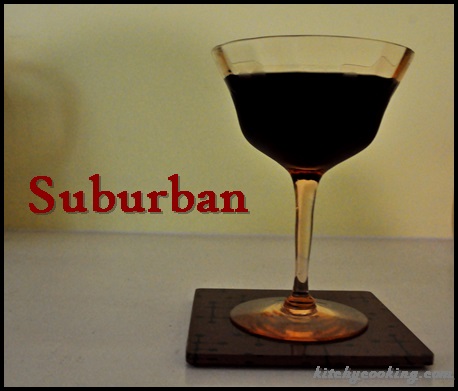 Every time I think I'm out of retro cocktails, I find something new; or new to me. Such was the case with this week's classic. I was looking for a whiskey drink since I'm such a fan of bourbon, rye and whiskey during the winter months. Thanks to Google and plenty of research, I discovered the Suburban.
While this is mainly a rye cocktail, it isn't just rye with mixers like a lot of the drinks on this blog. It's actually got a couple other liquors in it: rum and port. Although the extra liquor taps out at an ounce, that much liquor means this drink packs a serious punch. No, it's not a Long Island Iced Tea, but according to famed cocktail historian, David Wondrich, this cocktail "is a sledgehammer".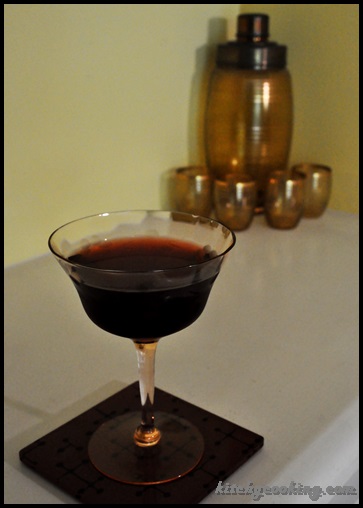 Unlike some of the historical cocktails on this site, the story behind the Suburban is pretty well documented. It was created in the 1880's as a tribute to James R. Keene who immigrated to America in 1852. By the 1870's Keene had made a decent amount of money thanks to his love for horse racing and breeding and several wins by his thoroughbreds. All these wins made Keene pretty famous, so famous in fact, that an unknown bartender mixed up the Suburban specifically for Keene himself; and just like Keene, the cocktail became popular in New York upper crust society.
But why was the drink named the Suburban instead of the Keene? As I said Keene was a huge fan of the horse races. One of the races in which his thoroughbreds competed was the Suburban Handicap which just so happens to be the last of three races that completes the New York Handicap Triple. He had a few winners in this race over the years, so the bartender, whomever he happened to be, named the cocktail as such.
If you're thinking the rum and port make this a sweeter drink, you'd be wrong. The spiciness from the rye combined with the bitters actually give this drink a drier flavor. But those two sweet liquors mingle nicely with the other ingredients, turning this into a rich, complex and quite palatable winter drink.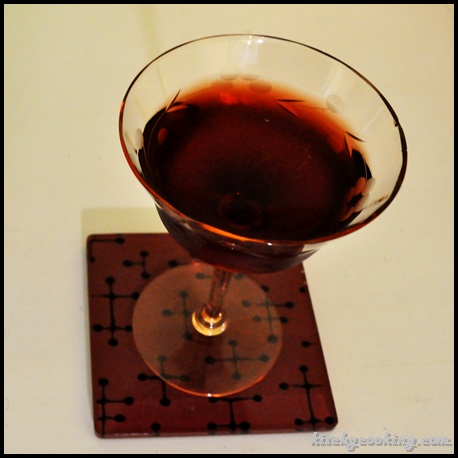 Suburban
Ingredients:
1-1/2 ounces rye
1/2 ounce rum
1/2 ounce port
1-2 dashes orange bitters
1-2 dashes Angostura bitters
Directions:
Pour all the ingredients into a mixing glass. Add ice and stir until chilled. Strain into a chilled cocktail glass or coup and serve.