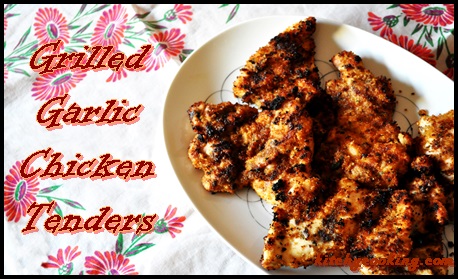 Every year for the 4th of July we always have a block party. Everyone on the block gets together and we play games, listen to music, drink cocktails and of course barbecue. There are the standard burgers and dogs, but there are also the not so standard chicken, ribs and whatever anyone else wants to grill up. While I love barbecued chicken or steak, I know full well most boys and girls under the age of 10 don't. They prefer hotdogs and chicken fingers. But what if I told you you could make chicken fingers on the grill? Thanks to America's Test Kitchen, now you can.
I know that chicken fingers are usually fried in oil or baked in an oven. But during the summer months I prefer to cook outside and that means grilling. Unfortunately my boys don't really like most things I make on the grill, especially if it's beef. So, when I found this recipe, I knew I'd struck gold. Not only would my boys eat them, other kids would probably lap them up as well. With that kind of pedigree, I knew they'd be perfect for our block party.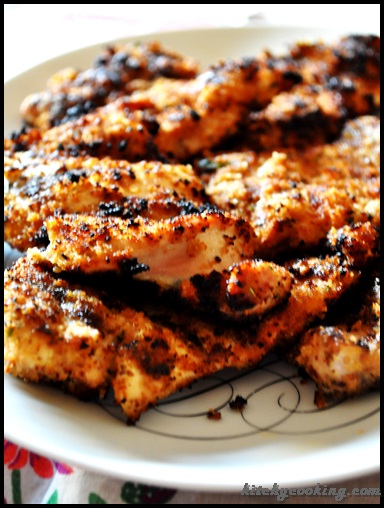 Although this recipe only calls for 8 chicken thighs, I knew I could easily multiply it by the number of kids at our block party and they'd be gone before the sun set and the fireworks started. So, if they put smiles on all our kids faces, I'm sure they'll put smiles on yours. But it won't just be the kids grabbing these tenders by the handful, the adults will be enjoying them as well. See, the breading these thighs are covered in isn't just bread crumbs and salt. There's also olive oil, basil and garlic. Simply adding a few more herbs and spices turn a kid friendly meal into something adults will be scrambling for. Hubs and I went back for seconds (and thirds).
But the best thing about these chicken tenders is that while they're delicious right off the grill, like most fried chicken, these tenders are delicious at room temperature as well. That means you can grill up several just as the party's getting under way and set them out for kids and adults to nibble on for the duration. Sounds like a dream to me because if there's one thing Hubs and I hate, it's manning the grill for the whole event. We like to be social and mingle with everyone else which means these little tenders will be on our 4th of July menu for years to come.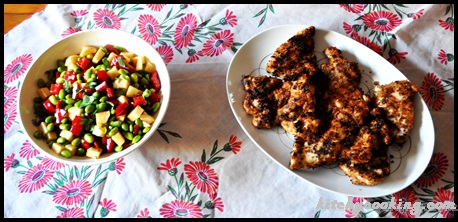 Grilled Garlic Chicken Tenders (adapted from America's Test Kitchen)
Ingredients:
5 slices of sourdough, torn into pieces
1/4 cup basil, finely chopped
1/4 cup olive oil
5 garlic cloves, minced
1/2 teaspoon salt
1/4 teaspoon pepper
1 egg
1/2 cup flour
8 boneless, skinless chicken thighs
Directions:
Preheat the grill to 300°F.
Place the first six ingredients (through the pepper) in a food processor and process until finely ground. Transfer the bread crumb mixture to a shallow bowl. Then place the flour in another bowl and the egg in a third bowl.
Season the thighs with salt and pepper, then dredge each thigh in the flour. Dip in the egg, letting the excess drip off. Finally dredge each thigh in the bread crumb mixture, pressing to make sure it adheres to the chicken.
Grill the thighs until cooked through and the breaded coating is brown and crisp, about 6 minutes per side. Transfer the thighs to a platter and serve.