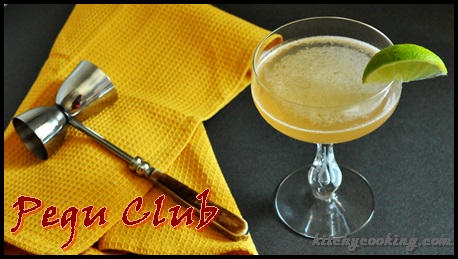 If there's one thing that goes well with gin and vodka (my two liquors of choice during the spring and summer) it's citrus juice. That pop of tart flavor melds very nicely with the lighter liquors which is why it's such a popular choice both today and yesterday. I mean, look at the classic cocktails: the screwdriver uses orange juice and the gimlet uses lime. There's the gin rickey which also uses lime juice but the gin fizz uses lemon. I could go on and on, but you get the picture.
All of these drinks are delicious and have stood the test of time, so clearly using citrus juices wasn't just a flash in the pan. Mixologists all over use a variety of citrus juices in both classics and new creations alike. The Pegu Club is no different, it uses lime juice. But where all those other classics only use one citrus, the Pegu uses several.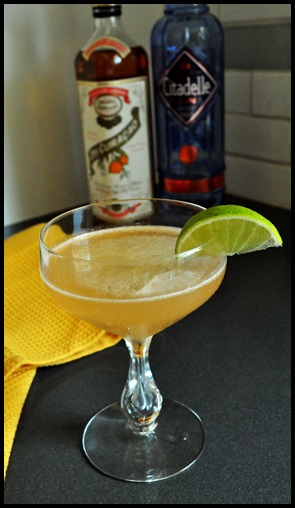 Okay in reality, the Pegu only uses one juice: lime. But there's another citrus flavor that's pretty prominent in this drink. There's orange thanks in no small part to the Orange Curaçao as well as orange bitters. All those citrus flavors meld nicely with the gin making this cocktail taste as if it's just been plucked off a tree in the middle of an orange grove… which it kinda was.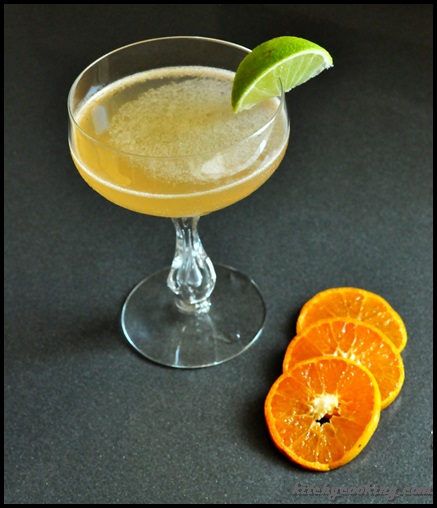 The original Pegu Club was a club built in Rangoon, Burma (now Yangon, Myanmar) in 1880 to serve British army officers. Surrounded by orange groves and filled with that wonderful citrus sent, the club wanted to create a cocktail all its own. One that officers would travel far and wide to seek out. Since those orange blossoms filled the air, it only seemed right that the cocktail take those smells and turn them into flavors. While we're not entirely sure when the cocktail was actually created, it first appeared in print in 1927, in Harry MacElhone's Barflies and Cocktails. But it was Harry Craddock who wrote in his Savoy Cocktail Book of 1930 that the drink was "one of the favorite cocktails of The Pegu Club, Burma, and one that has traveled, and is asked for, around the world."
Although the cocktail disappeared sometime around WWII,  Audrey Sauders, brought it back to life when she opened up a bar of the same name in Manhattan in 2005 using the tart tipple as her signature drink. It was such a hit, the drink and her "club" took off. After tasting it, I can see why. As I've seen in several classics that combine citrus and light liquors, they meld quite well together making this (and those other drinks I mentioned earlier) perfect for warm weather.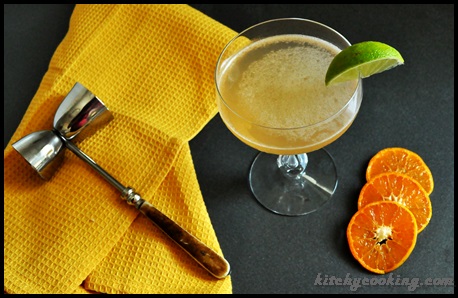 Pegu Club
Ingredients:
2 ounces gin
3/4 ounce lime juice
3/4 ounce orange curaçao
a dash of Angostura bitters
a dash of orange bitters
Directions:
Pour all the ingredients into a cocktail shaker. Add ice and shake vigorously until chilled.
Strain into a coup glass, garnish with a wedge of lime and serve.