Queen's Park Swizzle
August 11, 2017
by Jennifer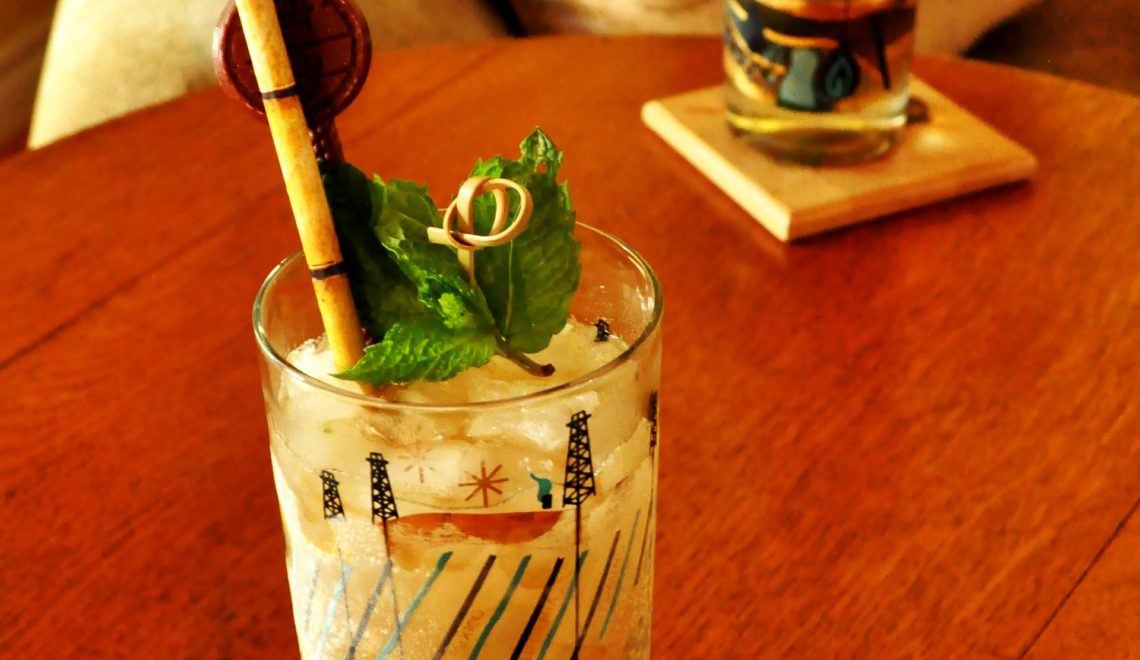 Ever heard of a swizzle? Neither had I.  But that's one of the great things about researching classic cocktails: I get to discover vintage drinks all the time. Drinks like the swizzle which is a tall, frosty cocktail that's perfect for summer. If you're afraid it sounds like a lot of other summer cocktails you'd be right. But what makes this one different is its ingredients.
The swizzle is made with Demerara rum, lime juice, simple syrup, mint and Angostura bitters. It's kinda like a mojito, but instead of light rum, Demerara is used. What makes this drink all its own, though are the bitters. Demerara is sweet and smokey but when you add bitters, you add a spice and depth lacking in the mojito. You'll only get that spice and depth if you stir the bitters into the drink, though. A lot of people add the bitters to the top because it looks cool, but according to rum aficionado, Martin Cate, it's better to have it swizzled in. That way you'll get the spice and depth we talked about through the whole drink instead of at the end.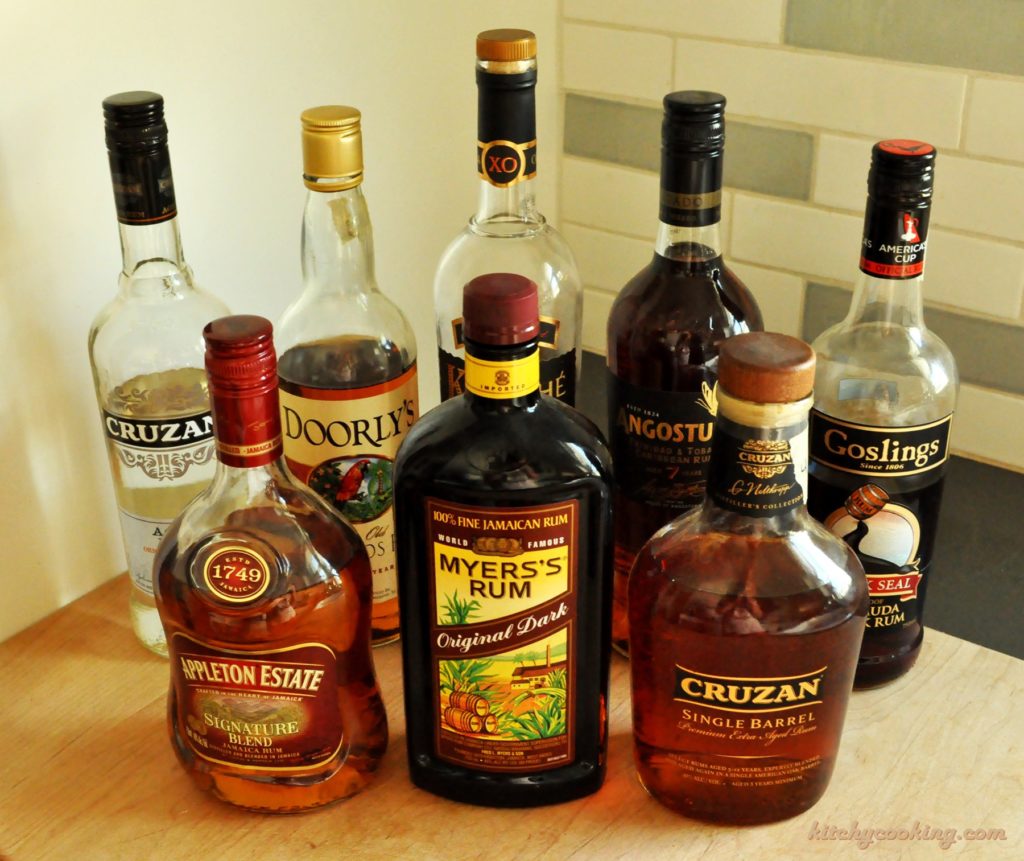 Worried you may not have Demerara rum? I was, too. There are lots of different kinds of rum out there and unless you want to turn your home into a rum specialty bar, it's hard to know what to buy and when. Demerara is a type of rum from Guyana in South America. It's similar to Jamaican rum, but has a smoky flavor that can add depth and complexity to cocktails. The most common Demerara out there is El Dorado, but there are several other brands as well. I don't actually own any Demerara rums (I checked) but of the 8 I do have, several are Jamaican and so will do the trick in a pinch. While I won't get into all the different brands I have, what it really comes down to is what you like. There are those that swear by Bacardi, but I'm a Cruzan girl myself. For this cocktail, though I chose the Angostura 7 year for its color and rich flavor. If you're unsure which rum(s) to get, simply taste a few and if you want a very good guide (one that I've read over and over) go out and get Cate's Smuggler's Cove cookbook. It's full of awesome recipes as well as a thorough rum guide.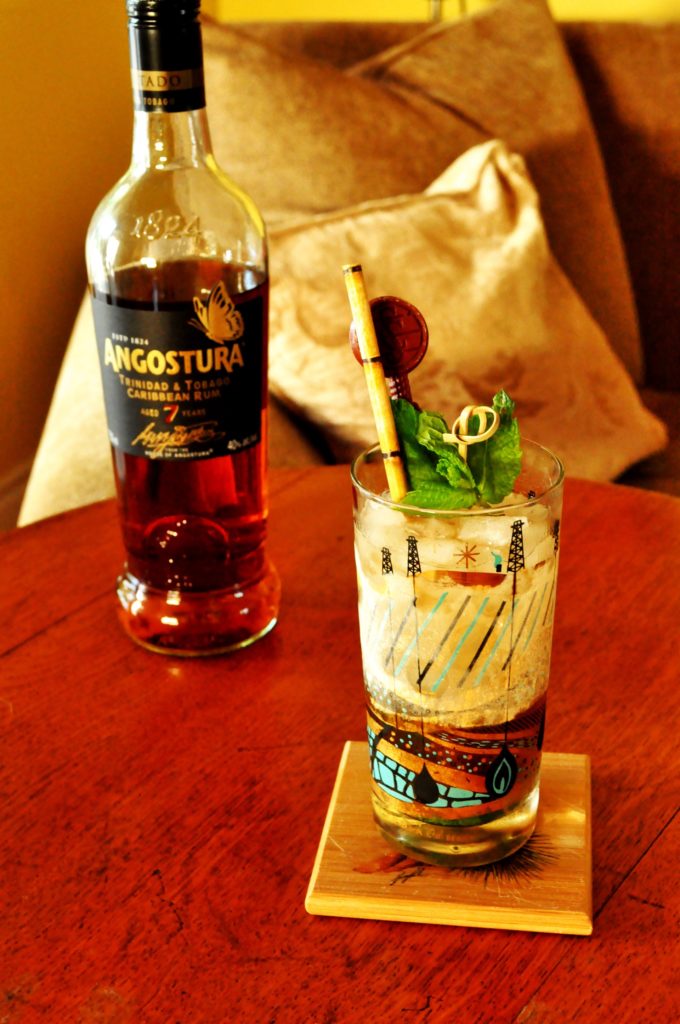 Although not quite a tiki drink in that it doesn't have any of those tropical fruit juices often associated with tikidom, this cocktail should be on your tiki list just the same. That classic, sweet, smokey rum coupled with mint and lime juice definitely reminds of balmy summer nights in a swanky bar on some far off coast, which is quite fitting considering that's exactly what the Queen's Park Hotel was.
Created in the 1920's, this Swizzle became the hotel bar's signature cocktail. Trader Vic (one of the original tiki men) often touted it as being "the most delightful form of anesthesia given out today." Located on the coast of Spain, Trinidad was the destination for eating, drinking and dancing the night away, and the Queen's Park Hotel was its star where anyone who was anybody stayed. So it's fitting that they created a cocktail to match. Although the hotel no longer exists, the drink lives on in all its boozy glory; specifically so those of us unlucky enough to have missed out on a visit to the original Queen's Park can imagine balmy nights on the Atlantic, a jazz trio playing in the background and flappers dancing the night away.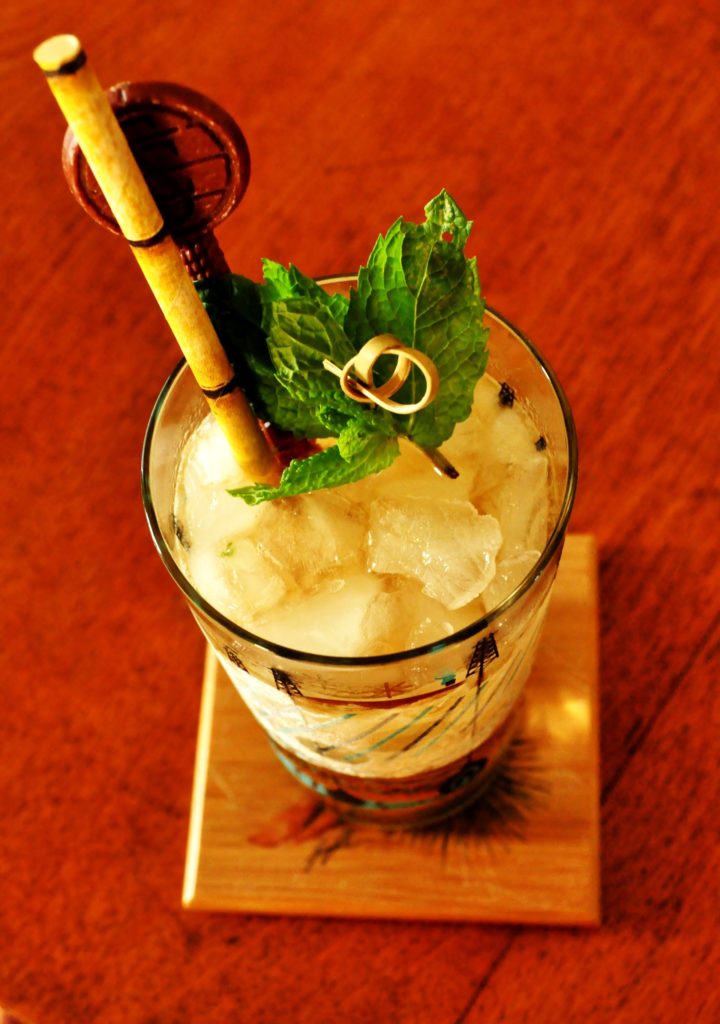 Queen's Park Swizzle
Ingredients:
3 ounces Demerara rum
1/2 ounce lime juice
1/2 ounce simple syrup
8 – 10 mint leaves, torn
2-3 dashes Angostura bitters
Directions:
Muddle the mint leaves, lime juice and simple syrup together in a highball glass.
Fill the glass with crushed ice. Add the rum and bitters. Insert a swizzle stick (or bar spoon) and twirl it back and forth by rubbing the handle between your palms. This mixes and chills the ingredients at the same time. (Plus it looks really cool.)
Add more crushed ice, garnish with mint and a straw and serve.