Bloody Smile
October 27, 2017
by Jennifer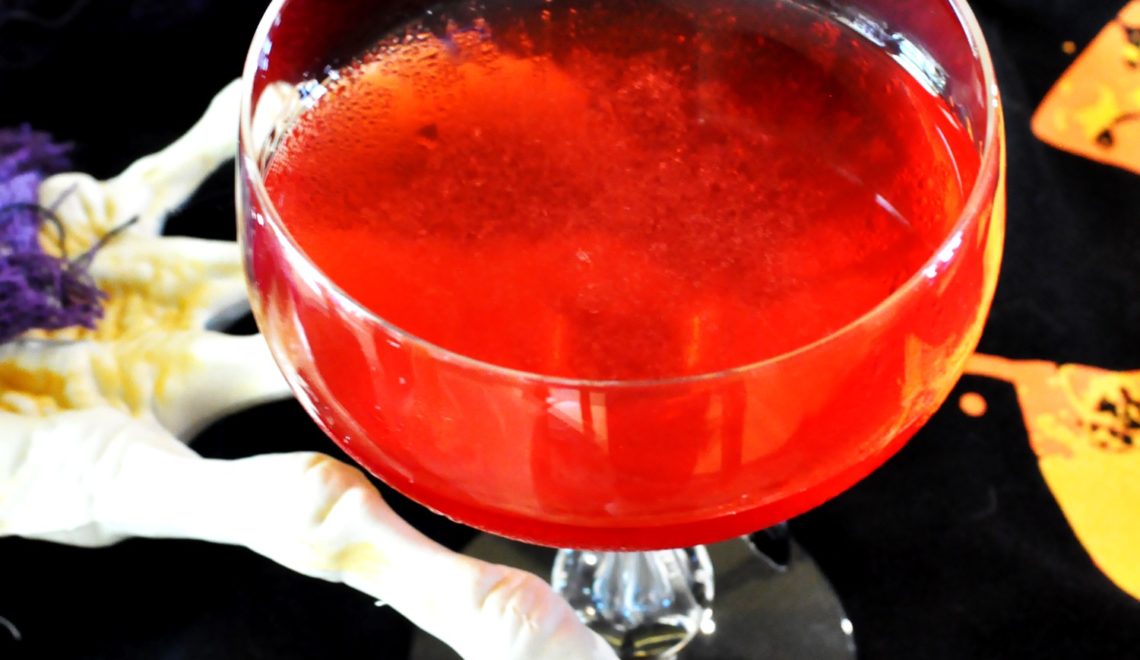 One of the benefits of being a cocktail blogger is that I get to try various liquors on occasion. Last week was such an occasion. I drove into Koreatown to try two new gins from Australia called Four Pillars. The first was their Rare Dry Gin which was full of floral flavors and would make a great Gin Rickey or Gin & Tonic.  But then I tried their Bloody Shiraz and while I love gin, this was unlike anything I'd ever tasted.
The Bloody Shiraz is a deep purple gin that comes from steeping the Rare Dry Gin in Shiraz grapes for eight weeks. After that the grapes are pressed, combined with more gin and bottled. So, you end up with a sweet gin that's got all the floral flavors of the original but has an added depth thanks to the sweeter grapes. They're sweeter because they stay on the vine longer and are harvested once the temperatures start to cool, and so have more time to ripen.
The thing that struck me the most about the Bloody Shiraz wasn't its flavor, though. It was the color. It's a deep reddish purple thanks to the Shiraz grapes. That color combined with the name game me the idea for this brand new cocktail which is perfect for Halloween.
If you recall, last week I made a vintage cocktail called the Royal Smile.  As I was shaking up that drink I saw the bottle of Bloody Shiraz. Since Halloween is Tuesday and the Smile is made with gin, I thought a "bloody" version would be perfectly ghoulish. The fact that there's also Applejack mixed in, makes for one cocktail that not only packs a punch but tastes like fall in a glass and would be a great addition to any Halloween cocktail list.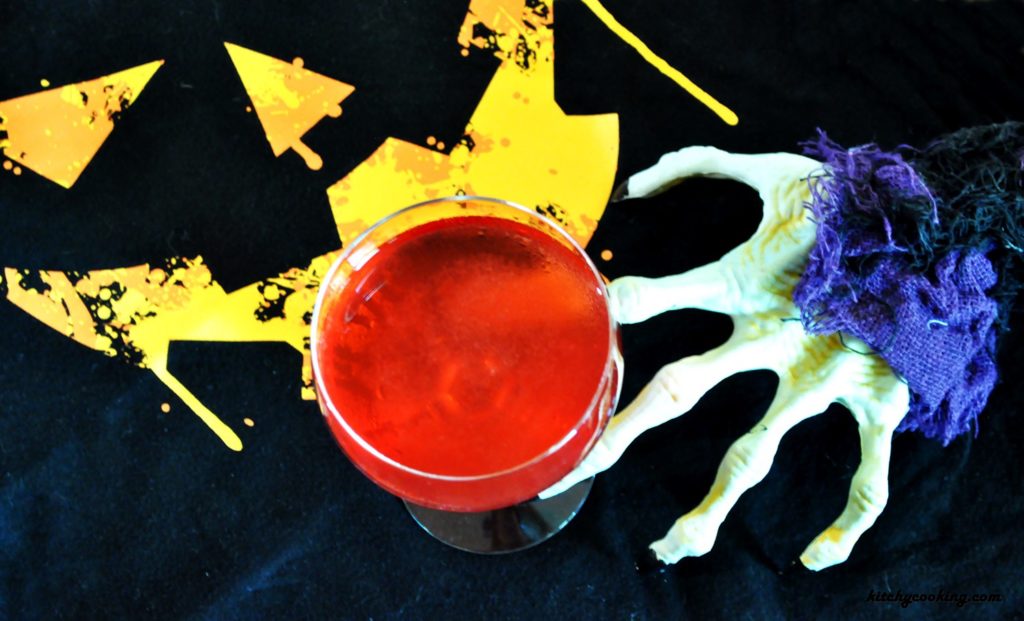 Ingredients
1-1/2 ounces Four Pillars Bloody Shiraz gin
1 ounce Applejack
1/2 ounce grenadine
1/4 ounce lemon juice
Instructions
Pour all ingredients into a cocktail shaker. Add ice and shake vigorously until chilled.
Strain into a cocktail glass and serve.
http://www.kitchycooking.com/2017/10/bloody-smile/