Twelve Mile Limit
November 3, 2017
by Jennifer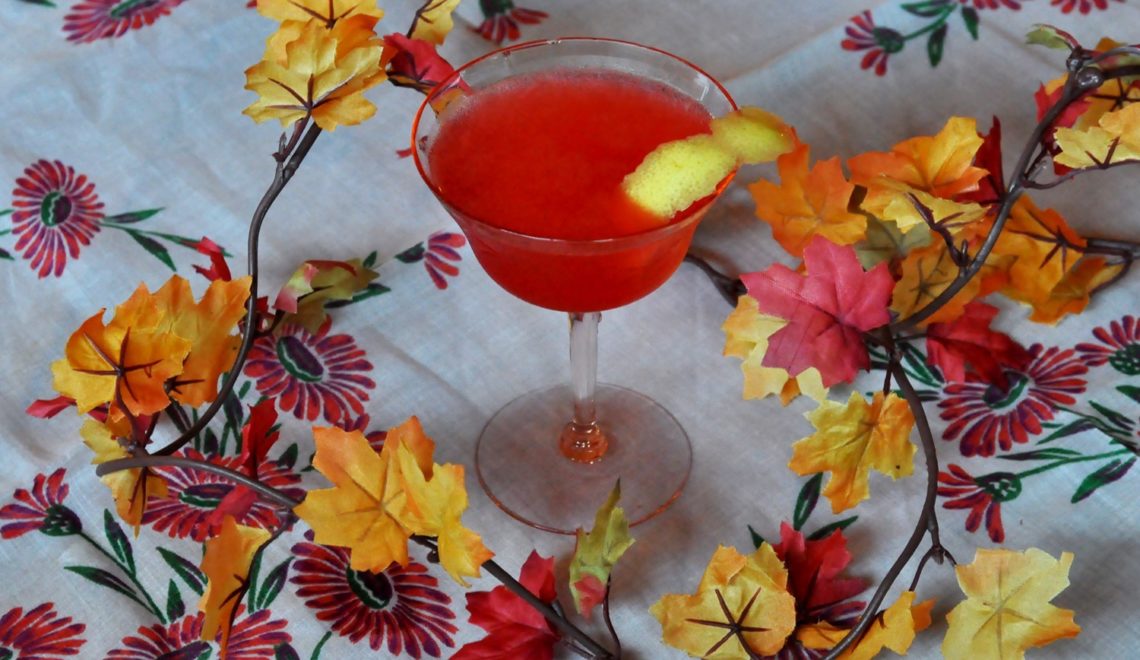 Now that Halloween has passed, I start looking toward the next big holidays of Thanksgiving, Hanukkah, Christmas and New Year's. With the holidays come more cocktails and those cocktails are usually made with Applejack, brandy, bourbon or rye. Why those liquors? I'm a big believer in dark liquors during the colder months. I know they don't necessarily make you warmer, but they definitely go better in warmer cocktails.
This however is not a warm cocktail. If it's still hot where you live (we had a few days here last week when it was over a hundred) this cocktail combines two liquors that are perfect for this time of year. It uses rum, a common base for most tiki cocktails which are usually served in warmer climates. But it also uses rye, which I love to drink this time of year.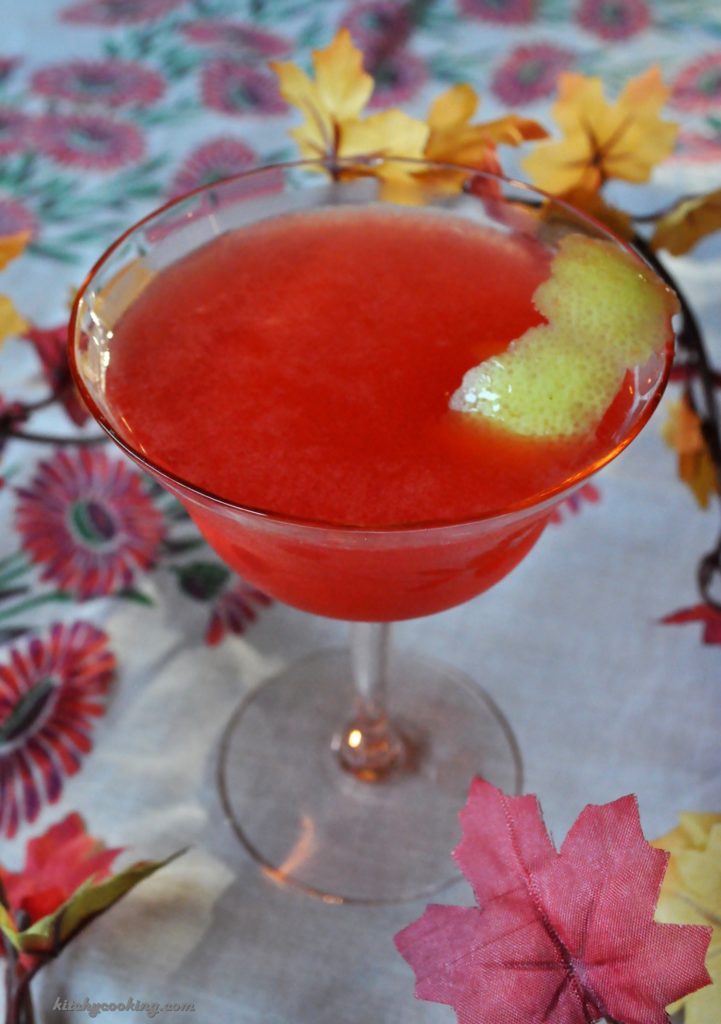 As I've mentioned before, I love drinking whiskey or rye in the fall and winter because of the wonderful rich flavors. It's those flavors that make it enjoyable in so many cocktails from the Presbyterian to the Brooklyn where it's the main ingredient. Then there are other delightful drinks where the rye is mixed with Benedictine or Absinthe or Vermouth, but it's rare to find a cocktail that mixes rye with rum and brandy. That combination of liquors, along with the grenadine and lemon juice make for a cocktail that's delicious in the height of summer or the dead of winter. Since we're right in the middle of fall when the temperature seems to fluctuate by the hour, I thought it would make the perfect choice to usher in November.
What intrigued me about the Twelve Mile Limit wasn't its ingredients, though. It was how the cocktail got its name. See, when Prohibition started there was something known as the three mile limit which stated that the territory of the United States extended another three miles into the sea or as far as a cannon could fire. So, those who wanted to keep the party going only had to sail out 3 miles to enjoy their liquor. Of course the government wasn't excited about this, so they increased their reach to 12 miles. This cocktail was created in response, kind of like another cocktail created during that time: the Scofflaw. I guess if you were going to tell people how and where to drink their liquor, they were going to respond… loudly.
Tasty, spicy and tart, this drink is a new favorite and one that I'll definitely be imbibing this weekend and over the holidays. Won't you join me?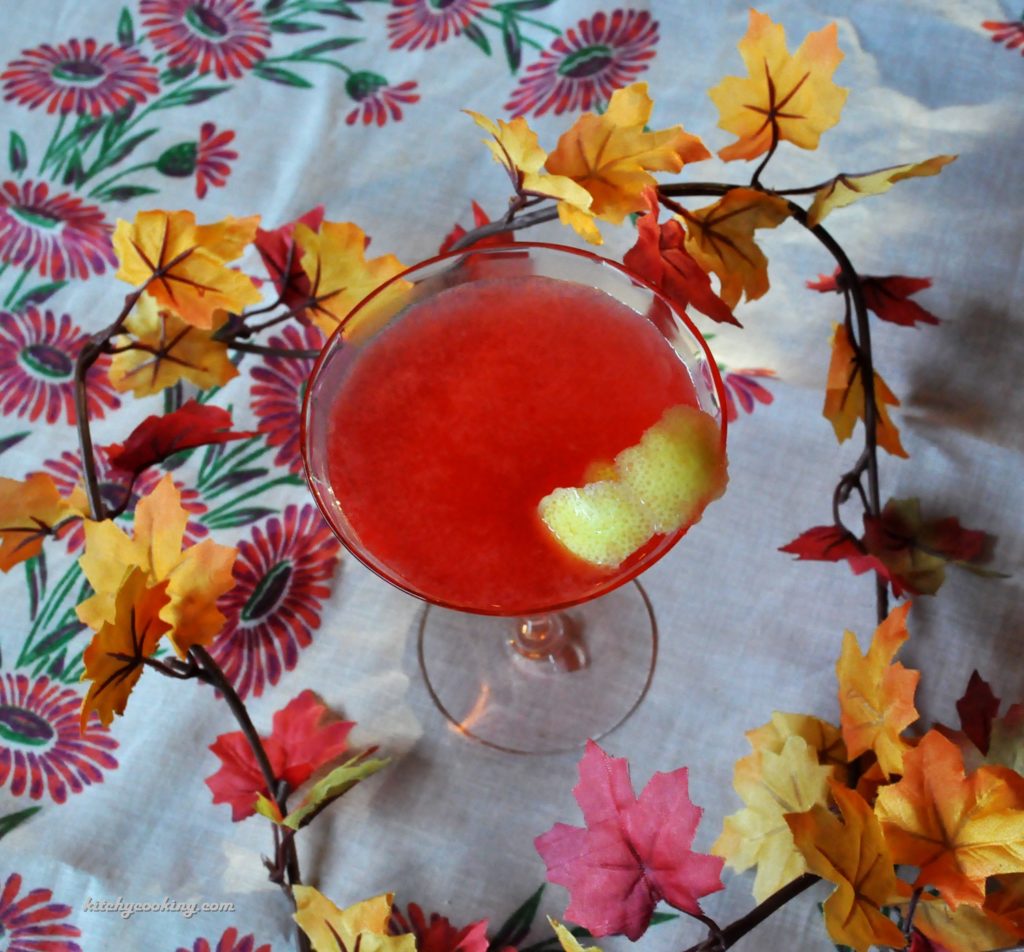 Ingredients
1 ounce rum
1/2 ounce brandy
1/2 ounce rye
1/2 ounce Grenadine
1/2 ounce lemon juice
Instructions
Pour all ingredients into a cocktail shaker. Add ice and shake vigorously until chilled.
Strain into a cocktail glass, garnish with a lemon twist and serve.
http://www.kitchycooking.com/2017/11/twelve-mile-limit/