Porto Flip
During the holidays I prefer three kinds of cocktails. Thick and frothy, hot or sparkling. No matter which way I go, they're always rich, delicious and the perfect kind of drink to have during these festive times. If the drink is warm, it's usually a spiked spiced cider, if it's sparkling, champagne is probably one of the main ingredients, but if it's frothy that means egg whites are a big part of the drink. But no matter which way you go, these cocktails should be reserved for parties and special occasions and I can't think of anything more special than the holidays.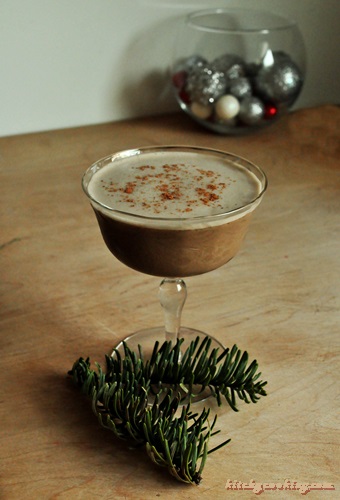 Although today's drink doesn't have champagne in it, it does have an egg which creates that nice, thick froth. I love that froth. As a matter of fact, I think a lot of people like froth. How else do you explain the world's obsession with mochas and lattes? Granted this froth comes from egg whites while the latte froth comes from steamed milk. But either way, it's that froth that makes the drink special. It's like sipping on a cloud. That froth not only looks like a blanket of snow, it adds a rich, velvety texture to each and every cocktail in which it's included. Most often you can find that froth in cocktails known as flips which date back to the late 1800's. But plenty of times that froth is included in sours and other cocktails from a bygone era. And while champagne is usually the liquor of choice during this festive season, there is another holiday drink that opts for that thick egg white froth and just happens to be one of my favorites: eggnog.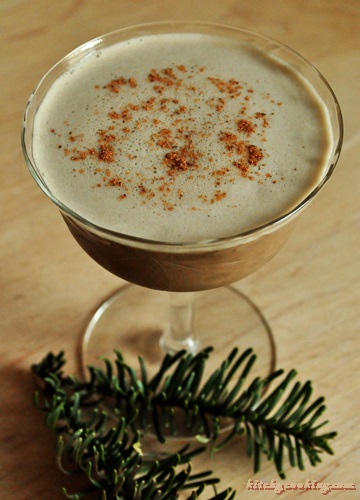 So, since I'm a such a huge eggnog fan and I do love that froth, I thought I'd bring you this flip. I know I've done flips before, but what makes this one perfect for this time year isn't just the froth. It's the fact that it's made with both port and brandy, two liquors that are often served at holiday parties and Christmas dinners. It's also from 1887 which means this cocktail was totally made for me and all my vintage fans. I mean, if a cocktail was created in the late 1800's and is still worth imbibing today (and believe me it is), it must be a good drink. And seeing as how I've tasted it, I can tell you it's a very good drink and one that's well worth sipping by the fire.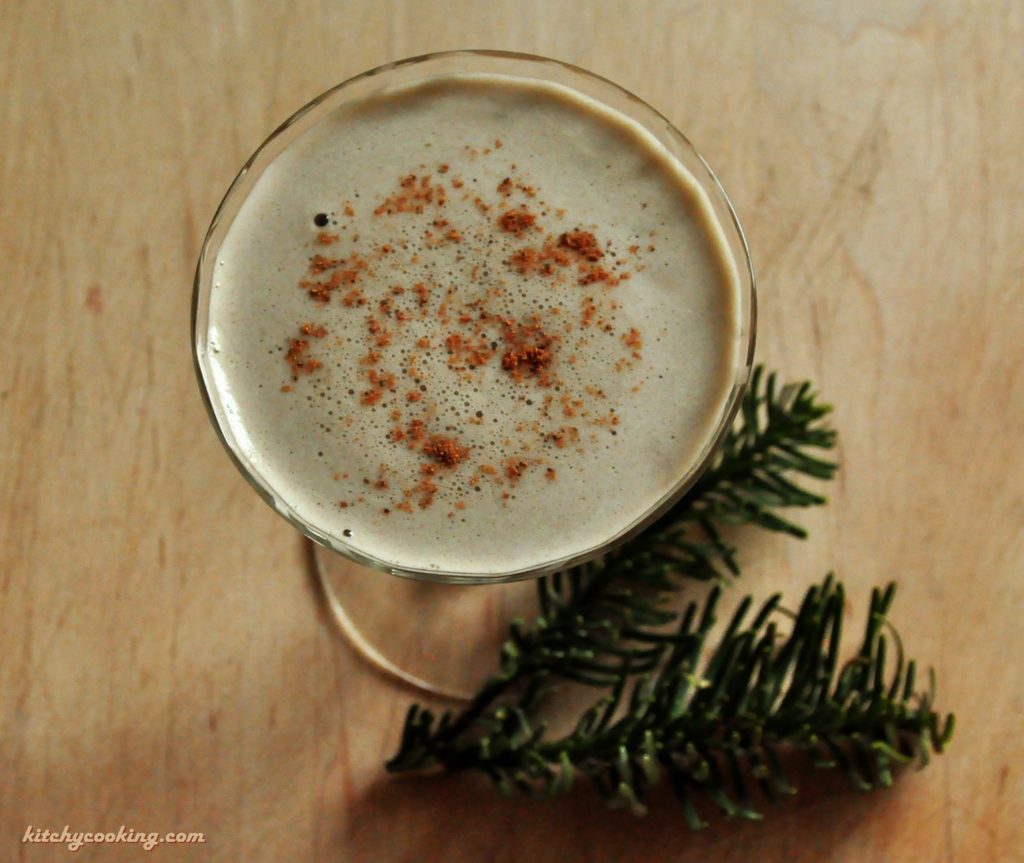 Ingredients
1 egg
1-1/2 ounces ruby port
1 ounce brandy
1/4 ounce simple syrup
Instructions
Place all ingredients in a cocktail shaker and shake vigorously for 10 seconds to emulsify it.
Add ice and shake for another 10 - 15 seconds or until chilled.
Strain into a cocktail glass, garnish with a sprinkling of nutmeg and serve.
http://www.kitchycooking.com/2017/12/porto-flip/