Caffe Moka Blondies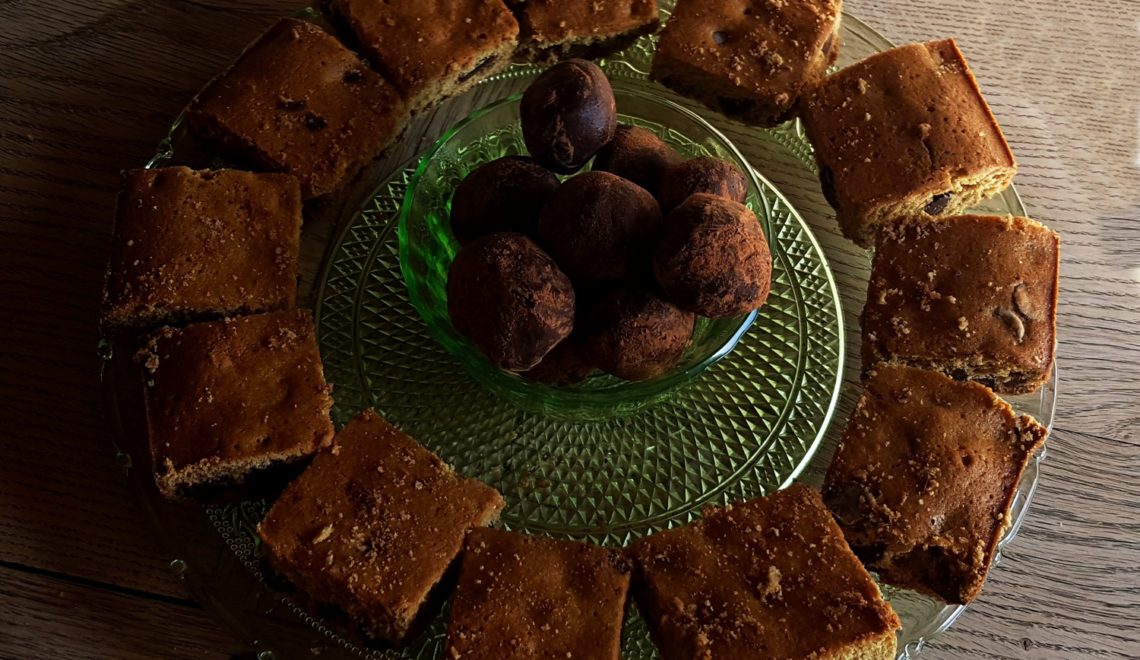 I love cookies. Something sweet you can pick up with your hands and nosh on no matter the time of day or night. They're not only good for day to day, they're also an ideal dessert to serve at a party (or to your loved ones) since they're finger food. Because Valentine's Day is right around the corner, this is a great blondie to add to your table.
This isn't just your basic blondie, though. While it does have plenty of chocolate, it has a little extra something: coffee and an Italian coffee liqueur. I love coffee and I love chocolate and I've seen plenty of cookies that combine the two, so I thought I'd do the same. But then I thought, this is for Valentine's Day, so it should be extra special.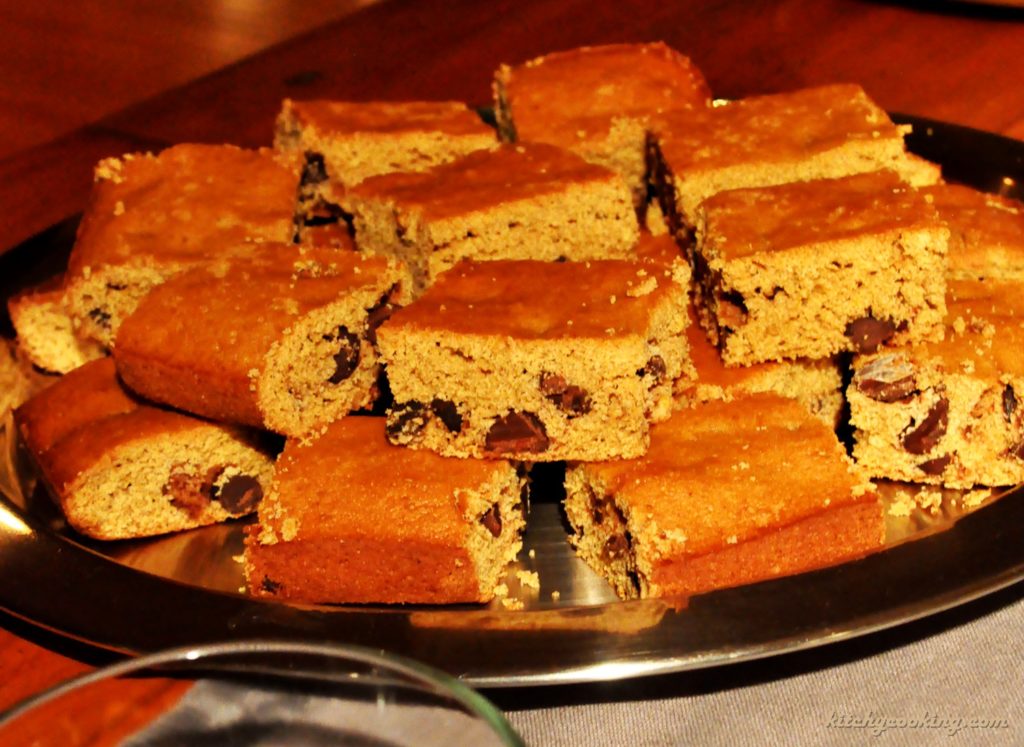 That extra specialness comes from a wonderful liqueur I discovered a few months ago. It's called Caffè Moka and it's absolutely AMAZING! I'm sure you've heard of (and probably tasted) Kahlua. Well, that's fine stuff, but this Italian liqueur absolutely knocks Kahlua out of the park. I don't even know hot to describe this delicious drink. It's smooth, sweet and rich. It's great by itself, on the rocks or over ice cream, and the first time I tasted it, not only was I in love, I knew it'd be great in desserts.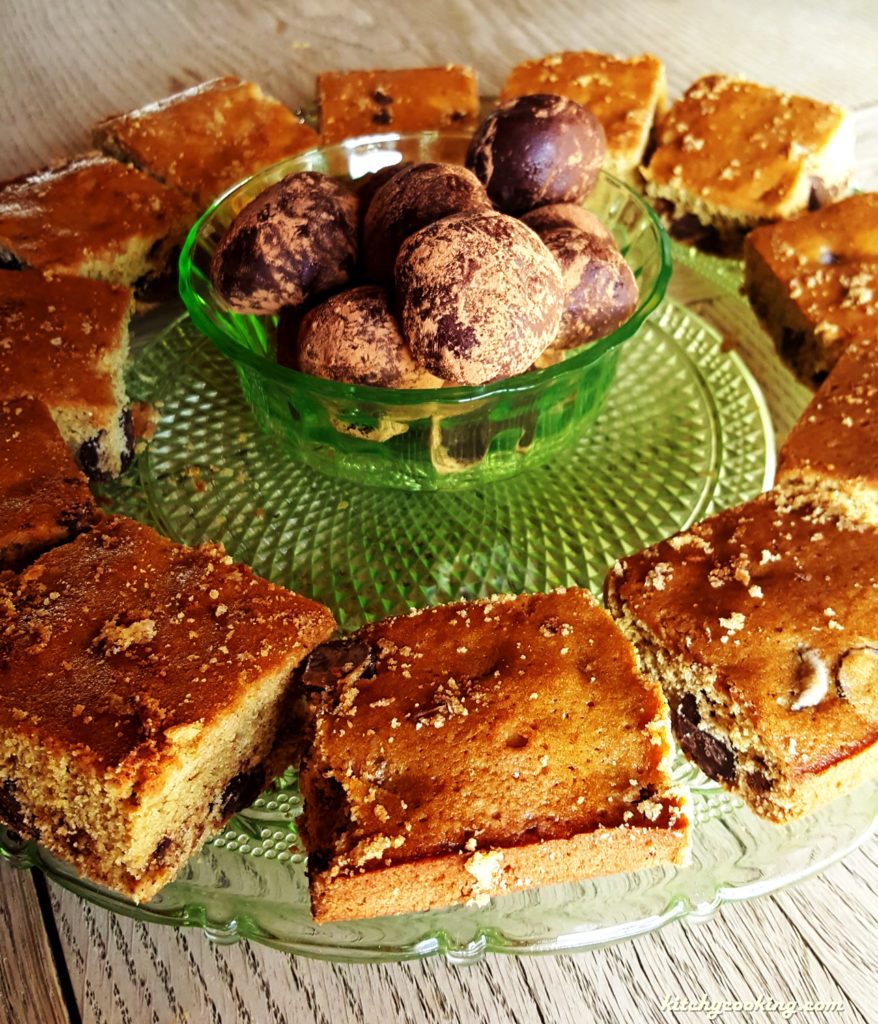 Distilled in Italy by the Varnelli family, the liqueur is made from real Italian espresso, then spices are added according to a classic family recipe. After that, they let it sit for at least six months to get the perfect taste and appearance. It's this attention to detail that's kept the Varnelli family in business since 1868. With a history like that, it's no surprise the Moka is one of the best coffee liqueurs I've ever tasted.
So, this Valentine's Day, don't just whip up these delicious bars, make that special someone's night even more special, and serve these blondies with a small glass of the Moka… straight.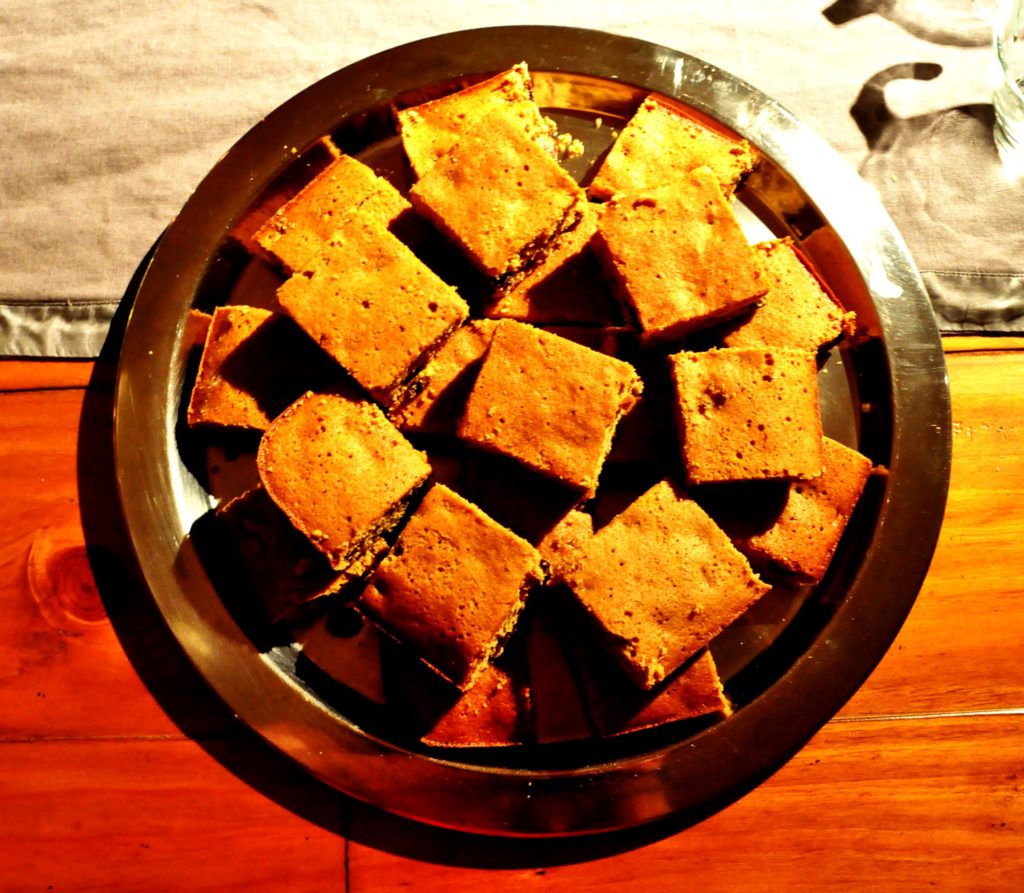 Ingredients
3/4 cup unsalted butter, cubed
2-1/2 cups flour
3/4 teaspoon baking powder
1/2 teaspoon baking soda
1/2 teaspoon salt
1 cup brown sugar
1/4 strong, dark coffee
1/4 cup Caffe Moka liqueur
2 eggs
1 teaspoon vanilla
1-1/2 cups semi-sweet chocolate chips
Instructions
Preheat the oven to 350 degrees F. Grease a 9x13 pan, line with parchment and butter again; set aside.
Whisk together the flour, baking soda, baking powder and salt in a medium bowl; set aside.
Melt the butter over medium heat, let cool for 5 minutes.
Stir in the sugar until dissolved. Add the coffee, Caffe Moka, eggs and vanilla and stir until combined.
Gradually add the sugar mixture to the flour mixture until just combined. Gently fold in the chocolate chips and scrape into the prepared pan.
Bake for 25 minutes or until the top is golden brown. Let cool on a wire rack.
Run a knife around the edge of the pan, invert onto a cutting board, slice into 16 bars and serve with milk.
Notes
Adapted from Fine Cooking Magazine
http://www.kitchycooking.com/2018/01/caffe-moka-blondies/