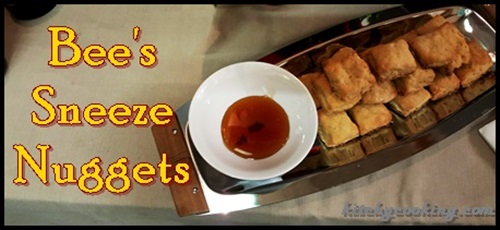 I LOVE cookies! They're small, sweet, bite-sized circles or squares of deliciousness. So when Melissa's invited me to a meet, greet and taste all about cookies, I was soooooooooooooooo in!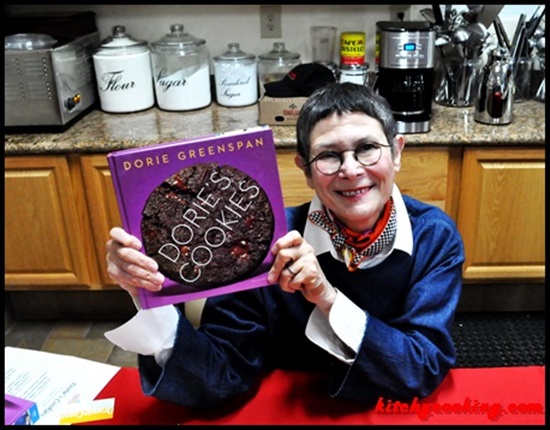 In case you aren't familiar with the name, Dorie Greenspan is a "culinary guru" according to the New York Times. She's been around the food world for awhile now, working with most of the greats including Pierre Hermé and Julia Child. Through all those years cooking and baking, Greenspan has written several cookbooks and made or created numerous cookie recipes. But until Dorie's Cookies, she has never written a book about them. This 500-plus page book is filled with every cookie recipe imaginable. Looking for your basic chocolate chip? She's got it. Want something fruity? It's in here. Do you prefer nuts or peanut butter? Greenspan's got you covered. She even has several recipes devoted to different types of brownies. I'm telling you, this book is going to be my cookie bible for years and years to come. The fact that Christmas and Hanukkah are three weeks away, makes this book the perfect go to for all those cookies we want to make.
Now while I'm usually all about sweet cookies, I know not everyone out there likes rich, gooey, sweets. Some people like savory bites instead. Well, don't worry, there's a whole chapter on savory options in here called Cocktail Cookies. It's in this chapter that I discovered these awesome Bee's Sneeze Nuggets. They're lemony, salty, spicy bites that are great with a cocktail or some cheese. If however, you want to add a little sweetness, Greenspan suggests dipping them in some honey. I've tasted them plain and dipped and they're great either way.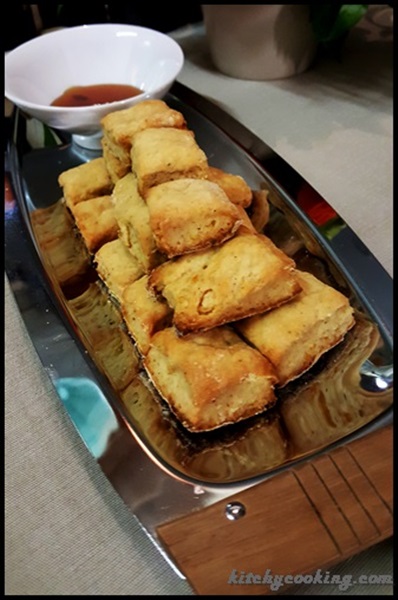 Wondering how Greenspan came up with the idea for these little nuggets? From a cocktail menu. She was at Booker and Dax, a cocktail bar in New York City, when her friend ordered the Bee's Sneeze which was a gin cocktail made with lemon juice, honey, ginger and black pepper. Greenspan took one sip and knew immediately she wanted to turn it into a cookie. She kept all the ingredients from the cocktail and added a little flour and olive oil. What she got were flaky nuggets that are perfect for any cocktail party and a nice change of pace from all the sweet Christmas cookies you'll be seeing this holiday season.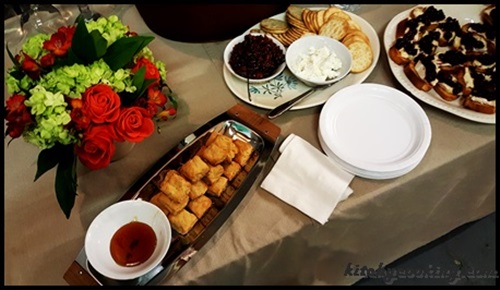 Bee's Sneeze Nuggets
Ingredients:
1-3/4 cups flour
1 teaspoon baking powder
1/2 teaspoon freshly ground black pepper
1/3 cup fresh lemon juice
1/4 cup olive oil
3 tablespoons gin
1 tablespoon honey
2 teaspoons sugar
1 teaspoon sea salt
finely grated zest of 2 lemons
1/2 teaspoon grated fresh ginger
Directions:
Preheat the oven to 350°F. Line two baking sheets with parchment paper and set aside.
Whisk the flour, baking powder and pepper together in a small bowl.
Whisk the lemon juice, oil, gin, and honey together in another bowl.
Toss the sugar and salt in a large bowl with the lemon zest. Then rub the sugar, salt and lemon zest together with your fingers until the sugar and salt are moist and aromatic. Mix in the grated ginger. Add the flour mixture and stir until combined. Make a well in the center and pour in the lemon juice mixture.
Using a fork, mix the dry ingredients into the wet. After a couple minutes you'll have a soft dough. Fold and knead the dough gently just to pull it all together.
Flour a work surface and turn the dough out onto it. Using your hands, pat the dough into a square shape that's 1 inch thick.  Using a knife or bench scraper, cut the dough into 1-inch squares.
Place the nuggets on the baking sheet and bake for 25-30 minutes, rotating the sheets half way through the baking time, until the nuggets are golden brown. Let the nuggets cool completely and serve with honey, cheese or a cocktail.