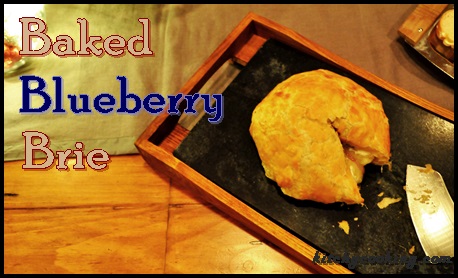 Here's the thing about the holidays, it seems from Thanksgiving to New Year's every single weekend is booked. Between office parties and shopping and friendly get togethers, I never feel like I have enough time to do anything, including cook. I love to cook, though, especially for parties. So, I always find a way. Don't get me wrong, I love spending hours in the kitchen cooking, but there are some days when I just don't have the time or the luxury to do that. It's on those days that I look for easy recipes that don't require a lot of effort, but are ideal for a potluck or guests. This Baked Brie from Rachel Hollis is just such a recipe.
I was lucky enough to meet Hollis at an event at Melissa's Produce a few weeks ago promoting her new cookbook, Upscale Downhome. It's her first cookbook and it's filled with easy recipes for both the family and parties, as well as entertaining tips. Hollis started out as a party planner, which is where she came up with a lot of these ideas. It's a great guide that I know will become a permanent part of my collection. I know this because I've already made several recipes from the book and they've all been big hits.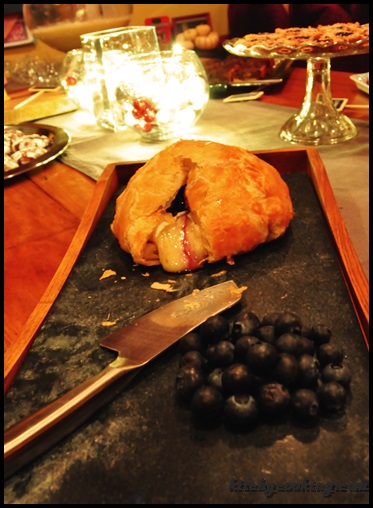 This Baked Brie is the perfect example. It's got to be one of the easiest recipes I've ever made. Plus, since it's served warm, it's great for winter parties. I know blueberries seem like a spring and summer fruit, but thanks to several South American countries, you can now get blueberries year round at the supermarket and bring a little spring to your holiday party. Why is this brie so easy? It only takes 4 ingredients and about 30 minutes from prep to presentation. Seriously, 30 minutes.
So, if you're at a loss of what to make for your next holiday party or want a great appetizer to serve family before Christmas dinner, you can't go wrong with this Baked Blueberry Brie. And if you're looking for a great gift for your favorite foodie, I can't say enough about Upscale Downhome. Both are definite winners.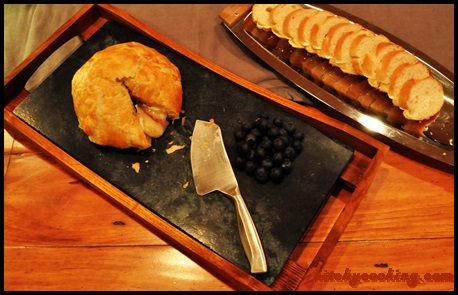 Baked Blueberry Brie
Ingredients:
1 pint fresh blueberries
1 round of brie cheese
1 frozen puff pasty sheet, thawed
1 large egg, beaten
Directions:
Preheat the oven to 350°F and line a baking sheet with parchment paper and set aside.
Place a handful of blueberries on top of the brie round.
Carefully wrap the puff pastry around the brie and berries, turning it over to seal the edges together. Transfer the brie to the prepared baking sheet and brush with the beaten egg wash. Bake for 20-25 minutes or until the puff pastry is a nice golden brown.
Let cool for about 5 minutes, transfer to a serving platter and serve with the remaining blueberries and sliced toast or crackers.