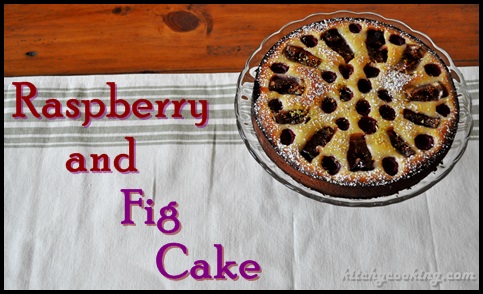 Two of my favorite fruits are figs and raspberries and lucky for me they're both in season right now. They may be totally different fruits with completely different flavors, but both are equally delicious. The firm little red berries are sweet with a tart burst of flavor while the figs, no matter which variety you enjoy, are fleshy and range from super sweet to mild. Because these two fruits go so well together Food & Wine decided to use them both to make a cake and the result is pure summer joy.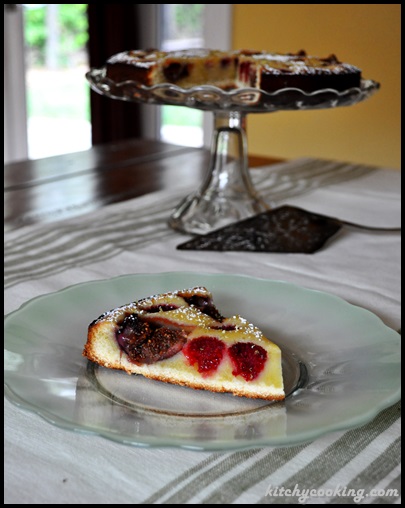 But better than the flavor of the cake, is how easy it is to make. See, it's really just your basic cake recipe. But once you put these two wonderful fruits into it, that's when it turns into something really special. Just spoon the batter into the cake pan, then press the raspberries and figs into the batter. Bake the cake and enjoy the deliciousness. Like I said, simple.
It's so simple in fact, that this dessert is a nice treat for the family during the week, but is pretty enough to make for a special occasion. No matter what you choose to make it for, you won't be disappointed. Make it soon, though because raspberries and figs won't be around for long.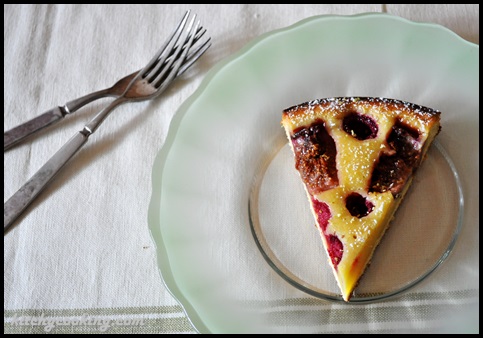 Raspberry and Fig Cake
Ingredients:
1 cup sugar
3 eggs
1 stick butter
zest of 3 limes
juice of 1 lime
1-1/2 cups flour
1 cup raspberries
4 figs (any variety), sliced into quarters
powdered sugar for dusting
Directions:
Preheat oven to 350°F. Grease a 9-inch springform pan and set aside.
Beat together the sugar and eggs until fluffy. Add the butter and 2/3 of the zest and continue beating until combined.
Alternately beat in the flour and lime juice until combined. Pour the batter into the prepared pan and smooth the top with a spatula. Add the raspberries and figs by gently pressing them into the batter. Bake the cake in the middle of the oven for 45 – 55 minutes or until a toothpick, when pricked in the middle, comes out clean.
Transfer the cake to a cooling rack and let cool for at least 20 minutes. Run a knife around the edge and release the springform pan. Dust the cake with the remaining zest and powdered sugar. Slice and serve.