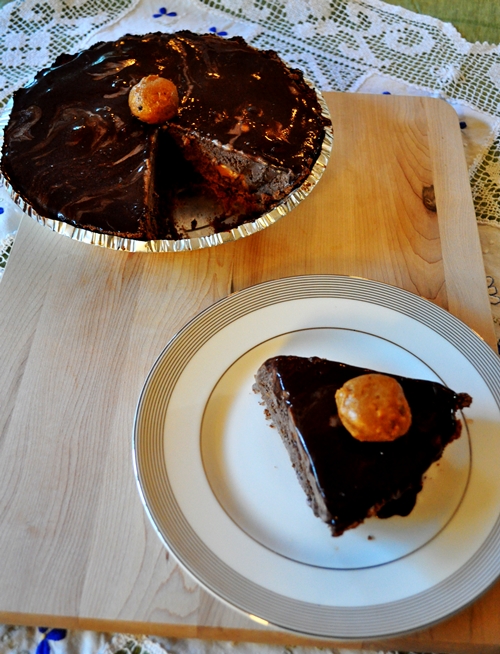 I'm a little late to this party, if you can call it that, and for that I'm deeply sorry. See I was taking time last week away with my husband. We've both been so busy with life, work, and all the stresses that go with it that we haven't really been seeing much of each other. So about a month ago we decided to take some time for just the two of us and relax. No big grandiose trip, just a few days so we could reconnect. Several places were suggested like Hawaii or Mexico or somewhere tropical, but G and I decided to head to New Orleans for no other reason than we love food and we love jazz. We ate and drank and listened to jazz and just enjoyed the moments.
Before we left our trip was just a chance to be together and have some fun the way we used to, before A. Now that I'm back and have seen the horrible news from Jennifer Perillo, a food blogger I follow religiously on twitter, that trip means so much more. The outpouring of love and support that Jennifer has received from the food blogging community makes me so proud to be a member. After all food is what brings us all together. It doesn't matter if it's for a celebration or a mourning, a sporting event or hanging out with friends; whenever a gathering occurs, no matter what the reason, food always seems to be at its center. So it seems especially apropos that the food blogging community come together to show their support with, what else – food.
Jennifer made two requests to celebrate her husband. The first was that everyone make a peanut butter pie since that was his favorite dessert. The second was to share it with someone you love and hug them as tight as you can at least once more. I was happy to oblige.
While I hugged and kissed my man over plenty a cocktail and beignet in New Orleans, I hugged him even tighter when we got back. I hugged my son whom I missed so much. I hugged my mother who watched him while we were gone. I hugged them all like there was no tomorrow, because as Jennifer said, today is the only guarantee we can count on. So for Mikey and Jennifer and all the people out there who have someone important in their life… this pie's for you.
Peanut Butter Chocolate Mud Pie
Ingredients
2 squares unsweetened chocolate
2 Tbsp butter
1 cup water
3/4 cup sugar
2 Tbsp corn starch
1/2 cup unsweetened cocoa
1 chocolate cookie pie crust
1-1/2 quarts chocolate peanut butter ice cream, softened
Directions
Melt the chocolate and the butter in a medium sauce pan over low heat. Gradually add the cocoa and cornstarch, alternating with the water, until you've used up all three ingredients.  Add the sugar and stir until thick and completely combined. Simmer for 10 minutes; set aside.
Fill the cookie crust with the ice cream. Smooth top with a spatula. Freeze for at least an hour.
Once the pie has hardened, pour 1/2 cup of fudge sauce over the top and spread over the top of the entire pie. Put back in the freezer and chill for at least 2 hours and up to over night. Serve with whipped cream or dollop of peanut butter.