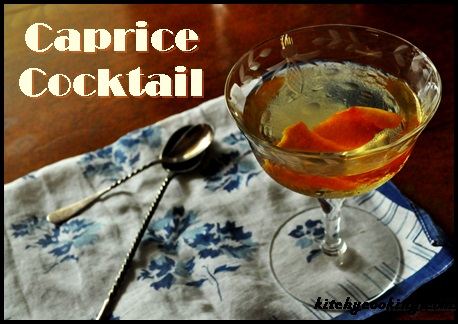 We're coming to the end of April. But you know that that means… May flowers! Remember? April showers bring May flowers? But those showers also bring spring, and spring means lighter, fruity cocktails. When I think of lighter cocktails I think about gin, vodka and maybe even rum… after all you can't go through spring and summer without a tiki cocktail or two. That's where the Caprice comes in.
If you're a martini fan (which I am, though I usually drink mine dirty) then you'll probably love this cocktail. Unlike the classic, the Caprice isn't as clean as the original drink. Yes, it still uses gin and dry vermouth, but that's where the similarities end. See, the Caprice takes the martini one step further: it adds orange bitters and an herbal flourish thanks to some Benedictine. As I said, I like my martinis dirty (which means I add a splash of olive juice to the concoction), so switching out a splash of olive juice for a splash of Benedictine sounded like an interesting twist on one of my favorite drinks.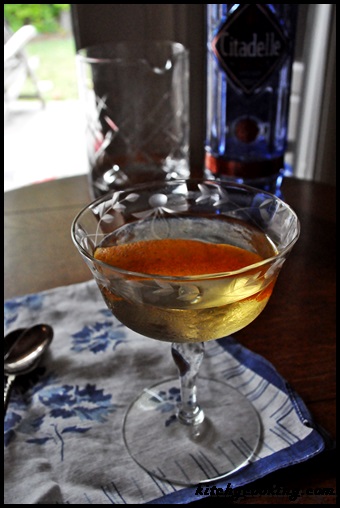 If you've never heard of this classic before, that's okay, I hadn't either. Of course, since I like to post classic cocktails and I've done most of the ones we all know and love, I've started to dig deeper. Digging has uncovered some delicious drinks of which the Caprice is just one example. Hyman Gale and Gerald Marco ran Marco's liquor store in Chicago, where they imported wine and spirits. Being liquor connoisseurs, it's safe to assume these gentlemen knew a thing or two about booze, which is presumably why they published The How and When cocktail book. While there's no proof that these two created the drink, since it's listed in their now out-of-print book, I think it's safe to assume it's theirs.
But back to those April showers. Since they do tend to produce so many May flowers as well as plenty of other greenery, the herbaceous nature of this drink makes it the ideal cocktail to take you from the warm breezes of spring all the way through those hot nights of summer.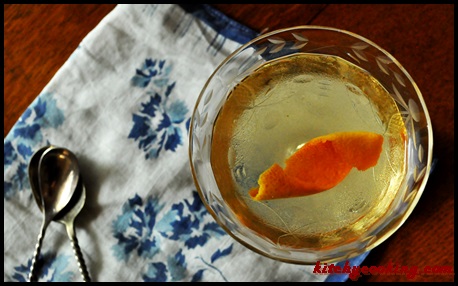 The Caprice
Ingredients:
1-1/2 ounces gin
1/2 ounce Benedictine
1/2 ounce dry vermouth
dash of orange bitters
Directions:
Pour all the ingredients into a mixing glass. Add ice and stir until chilled.
Strain into a coupe glass, add an orange twist and serve.