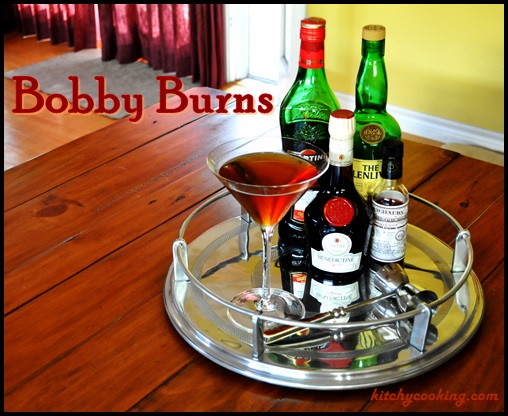 I was searching for a cocktail to bring you this week. I really wanted to mix up a bourbon beverage but since next month is Bourbon Heritage month, I thought I'd wait for that. (That's right, get ready. In just a couple weeks there's going to be a lot of bourbon on this blog.) Anyway, I thought I'd do the next best thing. Something with scotch.
I know bourbon and scotch have very different tastes, but believe it or not they're not that different. Both come from fermented grain mash. Bourbon is at least 51% corn and scotch is made from malted barley. They're also both brown and Hubs likes both. So as a lead in to Bourbon Heritage Month I thought I'd do a couple cocktails that share a few commonalities but taste oh, so different.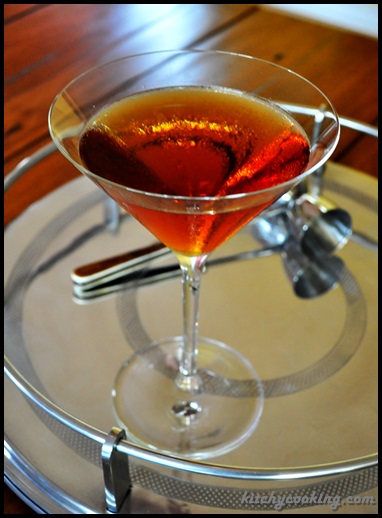 Today's cocktail is the Bobby Burns. Although the origin of this drink is somewhat hazy, it's pretty clear the cocktail dates back to Prohibition. And even then there were two different versions – one with Benedectine and one with Absinthe. The Absinthe cocktail has the proper name Robert Burns and the one with the Benedictine goes by the more personable, Bobby, though I have no idea why. There's also the theory that the Bobby was named after a cigar salesman who frequented the bar at the Waldorf Astoria Hotel where the drink was supposedly created.
But whatever its origin may be, it's definitely a classy drink well worth a try. While I mixed up the Bobby, the Robert is also quite tasty and the differences between the two are very, very subtle. This comes as no surprise since the base of both drinks are scotch and vermouth. But whichever version you choose, choose one. You won't be disappointed.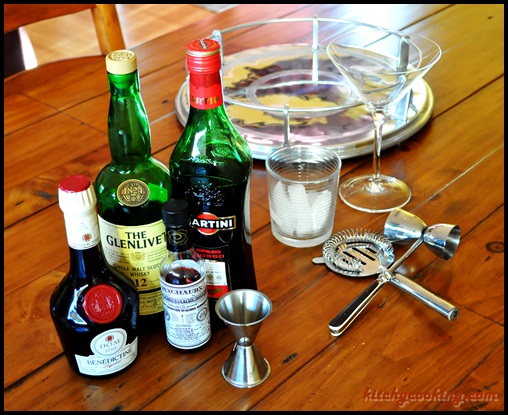 Bobby Burns
Ingredients:
2 oz. scotch
1 oz. sweet Vermouth
1 dash Pernaud's bitters
2 dashes Benedictine
Directions:
Pour all the ingredients into a glass with ice and stir. Strain into a cocktail glass and serve.