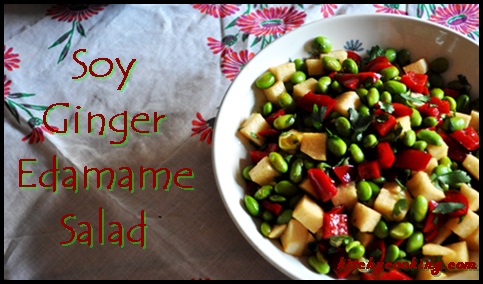 I love Chinese food. I've been eating Chinese food for as long as I can remember. Any time we decide to order in I always pitch Chinese, and about half the time that's what we get. But while I love to order in, I rarely make Chinese food. Other than fried rice, it always seemed hard to me. I mean, won tons, egg rolls, there's no way I could make those things. At least that's what I always thought. Then I met Katie Chin.
I met Chin at an event at Melissa's and discovered that Chinese food isn't nearly as hard to make as one might think. As a matter of fact, if you have the right tools and the right ingredients, it's one of the easier foods out there.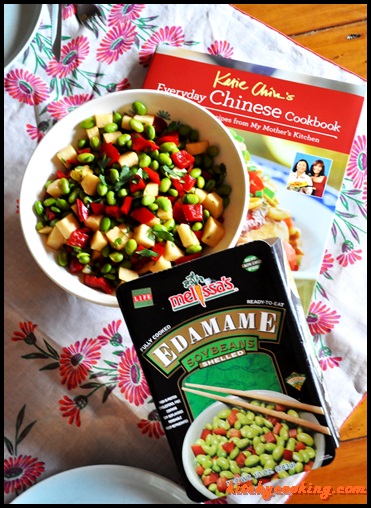 Now, don't worry. You don't need a wok, a spider strainer or a rice steamer. If you have any of these cooking tools, you can absolutely use them. But if you don't, you don't need to run out and buy them either. Believe it or not, a skillet will work just as well for plenty of the recipes. There is one thing you need, however: if you want to make some classic Chinese, you really should get Chin's new book: Everyday Chinese Cookbook. The book is comprised of recipes Chin learned from her mother. As a matter of fact, Chin never really knew how to make Chinese until her mother took the time to teach her. Now Chin not only makes all these classic recipes, she teaches them as well. Chin's how I learned that with a skillet, a little oil and some won ton or spring roll wrappers I too, can make some delicious Chinese food.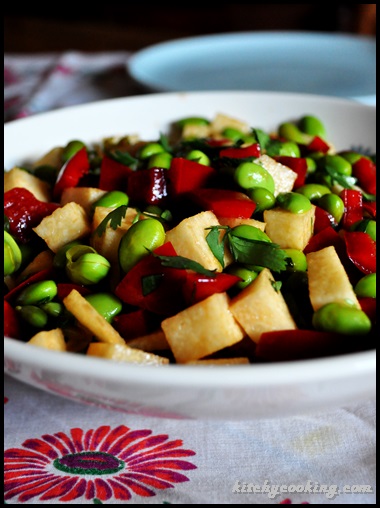 But as you may have noticed, I'm not making won tons today. Instead I'm making a delicious salad that can be served as part of an entire Chinese meal or as a side with some roasted chicken or pork. The thing that makes this salad Chinese is the edamame which you can get peeled and steamed from Melissa's and the salad dressing. See, the dressing is made up of soy sauce, ginger, sesame oil and rice vinegar, giving the whole salad a distinctly Chinese flavor.
My family and I loved this salad. It was delicious and I can't wait to make it again. But my favorite thing about this salad was how easy it was to make. If all the recipes in Chin's book are this easy, I'll be using this cookbook a lot! Or any time I get a craving for Chinese.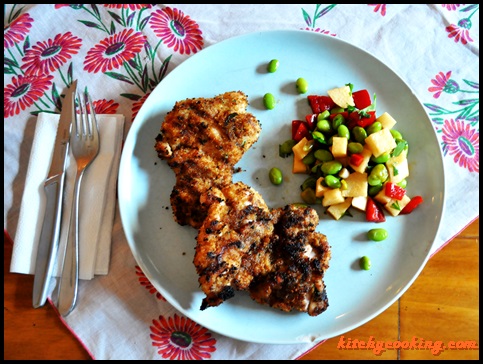 Soy Ginger Edamame Salad
Ingredients:
4 tablespoons soy sauce
2 tablespoons lime juice
1 tablespoon rice vinegar
1 teaspoon fresh ginger, peeled and minced
1 tablespoon olive oil
1 teaspoon sesame oil
salt and pepper to taste
2-1/2 cups shelled, steamed edamame
1/2 cup red pepper, chopped
1/2 cup jicama, peeled and chopped
2 green onions, finely chopped
4 tablespoons cilantro, chopped
Directions:
In a small bowl whisk together the soy sauce, lime juice, vinegar and ginger.
Gradually whisk in the olive and sesame oil until combined. Add salt and pepper to taste and set aside.
Combine the edamame, pepper, jicama, onions and cilantro in a large bowl. Add the dressing, toss it all together to coat and serve.