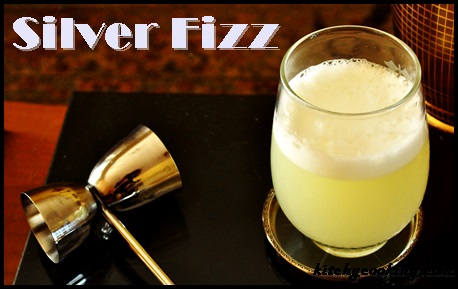 If there's one drink I prefer during the summer time, it's lemonade. Soemthing about that sweet, tart drink just makes everything better. I know I'm not alone in this thinking because it's around this time of year that kids of all ages start setting up lemonade stands all over neighborhoods. We all stop and buy a cup because summer just isn't summer without lemonade.
But wait. This is Friday. That's classic cocktail day on Kitchy Cooking. So, why in the world am I talking about plain old lemonade? Well, turns out today's cocktail tastes just like the alcoholic version. It's called a Silver Fizz and it's perfect for the summertime.
During these hot summer months I prefer drinking clear liquors rather than those dark brown ones. So, when the weather turns warm I start drinking martinis, gin fizzes, Moscow Mules… pretty much anything that's made with vodka or gin. All those drinks are great at cooling me off. They're usually made with the clear liquor, lemon or lime juice and a little sugar. But there's one thing that makes a summer cocktail even better: bubbles.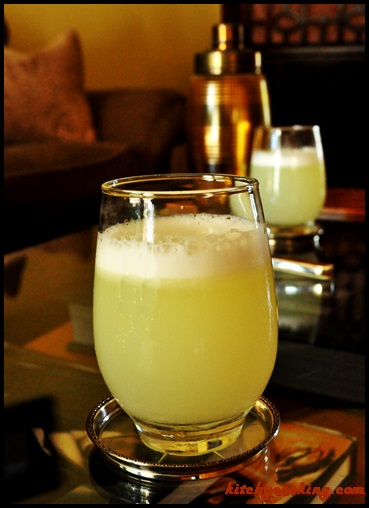 Yes, I prefer my summer drinks to have club soda, ginger beer or even champagne in them. There's just something about bubbles. I don't know what it is, but when it's hot, bubbles cool me off in a way a regular drink can't. So, when the temperature starts to rise, I always order a fizzy cocktail or (if I'm the designated driver) a soda. That's why I feel like the Silver Fizz was specifically created for me. See, I get everything I crave in this summer elixir: an alcoholic lemonade with bubbles.
Like most of the classic fizzes, this one dates all the way back to the late 1800's. According to David Wondrich and his Imbibe! cocktail book, "Fred Hildreth, head bartender at one of the Chicago's top salons in 1883, mentioned the Silver fizz to a man from the Tribune as one of the 'popular fancy drinks' of the day." While it's popularity has fallen to the wayside, it's still a great drink for a hot day. The combination of lemon juice and egg white, makes it a rich lemonade that's silky smooth on the palate. Add a splash of soda and you get the perfect cocktail for sipping by the pool or an afternoon soiree.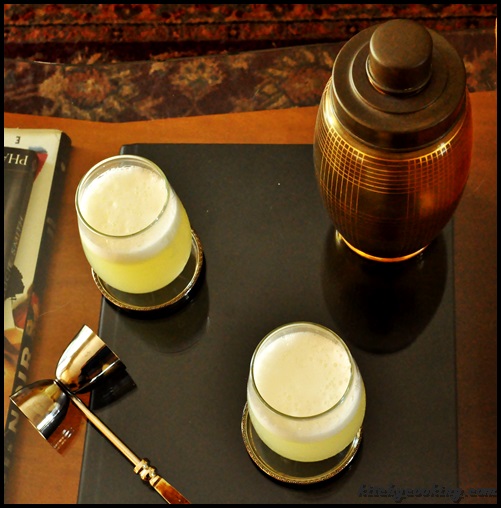 Silver Fizz
Ingredients:
2 ounces gin
1 ounce lemon juice
3/4 ounce simple syrup
1 egg white
2 ounces club soda
Directions:
Place all the ingredients except the club soda in an empty cocktail shaker. Shake vigorously for about 10 seconds.
Add ice to the shaker and shake again for another 20 seconds or so.
Pour the club soda into a chilled collins glass. Strain the cocktail into the glass over the soda and serve.