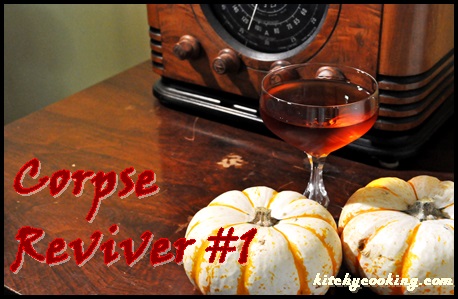 Halloween is a couple weeks away, so now's the time you'll start seeing themed drinks called the Devil's Blood or the Walking Dead that are made with green or orange liquors. But it turns out there are plenty of vintage cocktails out there that have been around for decades and are aptly named for the ghoulish holiday. So instead of creating some overly sweet drink, I thought I'd introduce you to a couple classics.
The first is called the Corpse Reviver #1. I made the #2 a couple years ago, but always wondered what the #1 was like and why the mixologist who created it felt the need to differentiate the two. As it turns out there were a whole slew of Revivers before Prohibition even started and they were all meant to be taken as "hair of the dog". By the time Prohibiton ended there were only three or four left and today, the #2 is the one that most people know and order.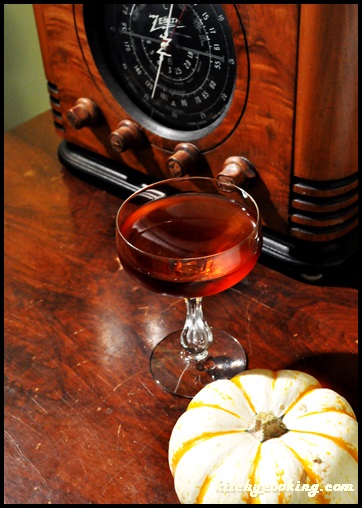 Both Revivers are completely different. If you want something a little more mellow, go with the #2, but if you want something that's both strong and tastes like autumn in a glass, go with the #1. It's actually because of those fall flavors that I picked this cocktail to share with you today. See, unlike the #2 which is made with gin and Lillet, the #1 is comprised of Applejack and brandy.
While the applejack and brandy make the drink slightly sweeter, the two liquors together make for a cocktail that packs quite a punch. There's no question it will revive anyone, even a walking corpse.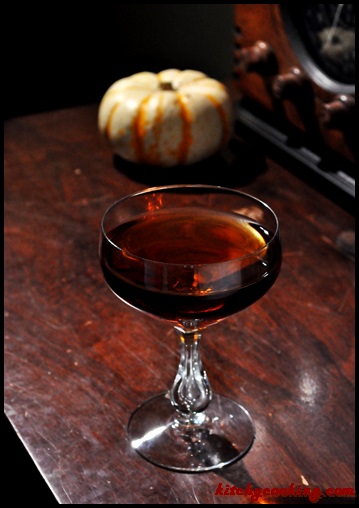 Corpse Reviver #1
Ingredients:
2 oz. brandy
1 oz. applejack
1 oz. sweet vermouth
Directions:
Pour all the ingredients into a mixing glass. Add ice and stir until chilled. Strain into a cocktail glass and serve.