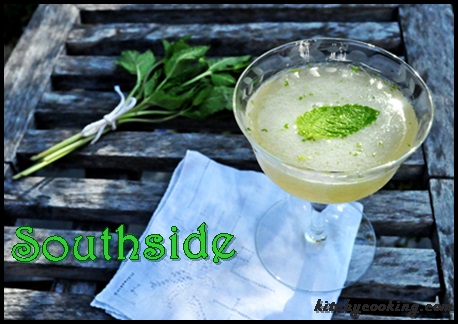 Now that World Whiskey Day has passed, I can get back to those lighter gin and vodka cocktails that I love to drink during the summer. This one is super easy and you probably have all the ingredients you need right in your kitchen. It's called a Southside. It's similar to a Gimlet except this cocktail has sugar and mint to go with the gin and lime juice.
Gin, lime juice and mint? Kinda sounds like a mojito, right? That's exactly what this classic is, except the rum has been replaced with gin. That gin adds sophistication to this drink, making it more appropriate for a nice summer luncheon with the ladies. As a matter of fact, when I think of this drink, it reminds me of Daisy sitting in that humid hotel in New York trying to get cool. Sure, they were drinking mint juleps in Fitzgerald's story, but this cocktail would have worked just as well.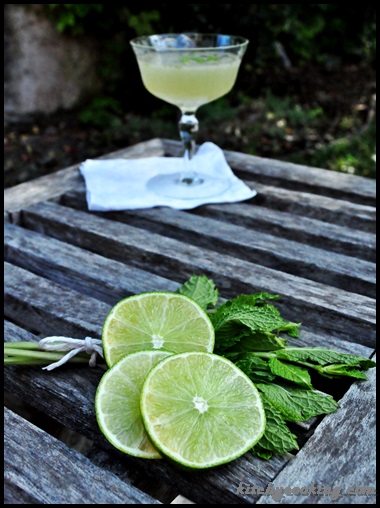 You're probably wondering why I'm talking about Daisy and F. Scott Fitzgerald. Well, that story took place in 20's New York and this cocktail was originally imbibed in the 1890's at Long Island's Southside Sportsman's Club where it was created. See, the tale goes that during the late 1800's rich New York men came to Long Island to fish and hunt, and they would stay at an inn known for its Mint Juleps. Due to its popularity, that inn eventually became the Southside Sportsman Club, and those Juleps evolved into other mint drinks, including the Southside. If Fitzgerald had ever visited the Club, Tom, Daisy, Nick and Gatsby could have been sipping  Southside Cocktails in that famous novel instead of Mint Juleps.
While the Club no longer exists, you can still enjoy the cocktail at plenty a country club and watering hole alike. But if you're not into hunting or don't belong to  the local country club, don't fret. Let the boys go play with the kids this weekend while you have the ladies over for a nice late lunch and sip on a Southside or two.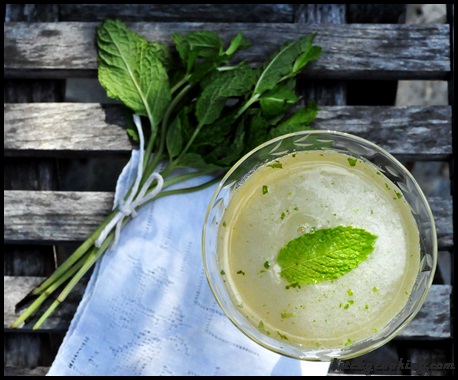 Southside
Ingredients:
2 ounces gin
1/2 ounce simple syrup
1 ounce lime juice
8 mint leaves, torn
Directions:
Place the mint and lime juice in a cocktail shaker and muddle together.
Add the simple syrup and gin. Add ice and shake vigorously until chilled, about 15 seconds.
Strain into a cocktail glass, garnish with a mint leaf and serve.