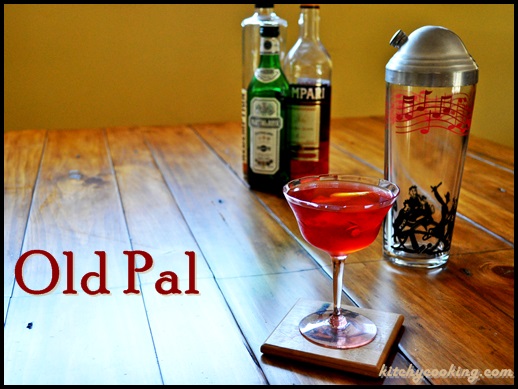 We've all heard of the Old Fashioned. It's a classic that's constantly ordered in bars all over the world. But what about it's cousin the Old Pal? Never heard of it, right? Well that's because this particular cocktail isn't nearly as famous. But just because it's not as popular doesn't mean it's not worth a sip… or two.
Unlike the Old Fashioned which is made with bourbon, the Old Pal is made with rye and Campari making it a more herbal and so slightly more bitter cocktail. Some might compare this drink to that other popular classic Campari concoction the Boulevardier, and they wouldn't be wrong. The only similarity the Old Fashioned and the Old Pal have is that they both have "old" in their titles. But both the Old Pal and the Boulevardier have Campari and vermouth. However the Boulevardier uses sweet vermouth and the Old Pal uses dry, making it the less sweeter of the two.
If you're a fan of the drier cocktail and like the strong herbal notes of Campari then you'll appreciate this drink which was first published by Harry McElhone in the 20′s during the prohibition. McElhone supposedly named the cocktail after William "Sparrow" Robinson, a sports writer for the New York Herald Tribune's Paris office who used to refer to everyone as "old pal". Robinson evidently told McElhone to mix up a cocktail that was 1/3 Campari, 1/3 whiskey and 1/3 Vermouth. While the original cocktail called for equal parts, McElhone did the smart thing and made the rye the lead liquor with a 2:1:1 ratio. Placing the Campari in second position rounds out the cocktail and makes it much more palatable.
While this cocktail, like its Boulevardier counterpart, still has an acquired taste, it's definitely the drier of the two. So if you're a fan of both Campari and drier cocktails, give the Old Pal a try. I'm sure you'll be great friends after just a sip or two.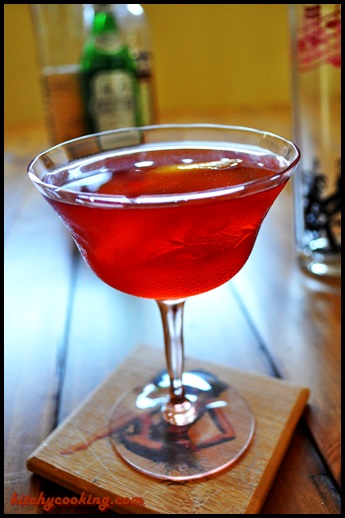 Old Pal
Ingredients:
1 oz. rye
3/4 oz. dry vermouth
3/4 oz. Campari
Directions:
Combine ingredients with ice and stir. Strain into a cocktail glass and garnish with a twist of lemon. Serve immediately.