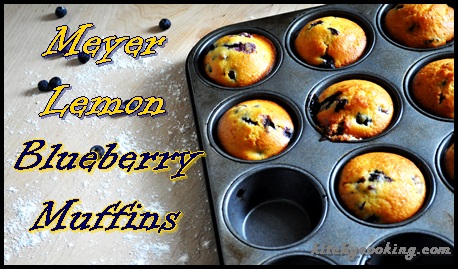 When I was growing up one of my favorite things to bake with my mother were blueberry muffins. I always knew it was spring when we made these muffins because that's when the blueberries started to show up in stores. We always used the same recipe. It was the recipe my mom used when she was growing up. The recipe was from her aunt (my great aunt) Judy, but it actually came from the famous Boston department store, Jordan Marsh.
Growing up in Swampscott, Massachusetts, there were two department stores my mother went to: Filene's and Jordan Marsh. Jordan Marsh was a fancy department store in Boston from the 1860's up until the 1990's when they were absorbed by Macy's. As with a lot of fancy department stores of the time, there was a restaurant on the top floor where shoppers could sit and pour over their wares while sipping coffee and enjoying a variety of baked goods. While there were plenty of items to choose from, their most popular treat were the blueberry muffins. What made these muffins so special? Unlike most blueberry muffins out there, these muffins used two-and-a-half cups of fresh blueberries, a half cup of which were mashed. It's those mashed blueberries that make these muffins so darned moist any why I love them so.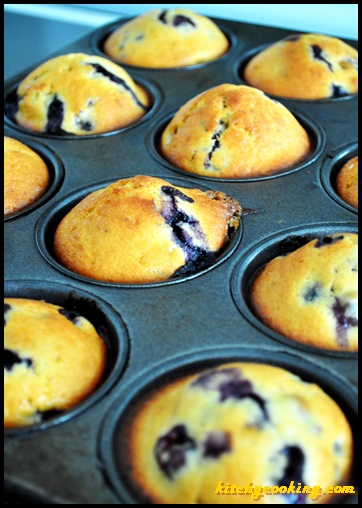 Over the years my mother and I made a few changes to the classic Jordan Marsh recipe. As with all our recipes, we cut the sugar in half, and never, ever sprinkled sugar on top. See, the blueberries were always so sweet on their own, two-and-a-half cups of sugar made them sicky sweet, and I hate sicky sweet. That's not the only change I've made, though. Now that I'm on my own, I've added lemon juice and zest to these delectable baked goodies. I've always believed lemons and blueberries go together because lemons not only temper the sweetness of the berry, they add a nice, tangy zing to an already delicious muffin. The juice adds even more moisture, making these muffins all but melt in your mouth with each bite.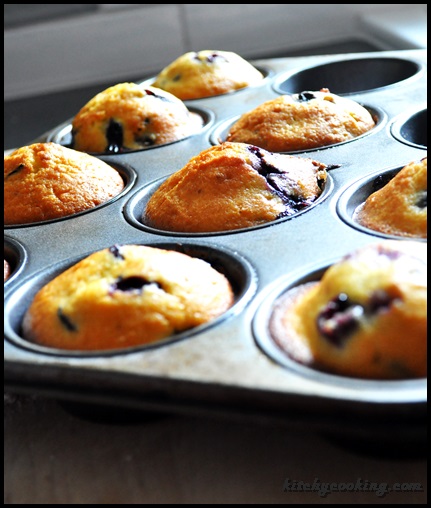 These muffins always used to be a spring treat, but now that blueberries are pretty much available year round, I can make them any time I want: spring, summer, winter or fall. I usually pick winter and spring though because that's when Meyer lemons are in season. Sure, you could use any lemon you want to get that nice tart pop of flavor, but I prefer the Meyers because they're just a little sweeter and combine so well with those sweet little blue spheres.
While these muffins are a delicious breakfast option, they're also perfect for a mid day snack. You can have them like the shoppers at Jordan's used to: warm with a cup of tea or coffee, or you can munch on them at room temperature for a midnight snack. But for me, I always eat them straight out of the oven or toasted with a pad of butter spread across each half. They're by far and away my favorite breakfast treat. So, whenever blueberries and lemons are in season, I grab my muffin tin and get to baking. Mom and I may have changed the classic recipe over the years, but those muffins still remind me of baking with her, and always bring a smile to my face.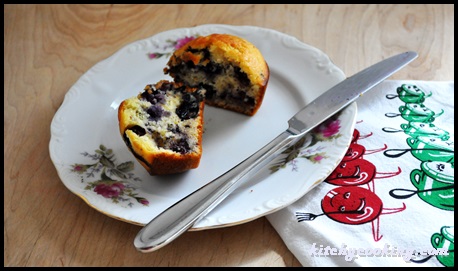 Meyer Lemon Blueberry Muffins (adapted from Jordan Marsh)
Ingredients:
2 cups flour
1/2 teaspoon salt
3 teaspoons baking powder
6 tablespoons butter
3/4 cup sugar
2 eggs
1/2 cup milk
zest of 1 large lemon
2 tablespoons lemon juice
1 pint fresh blueberries
Directions:
Preheat the oven to 375°F and either grease a muffin tin or line with paper cups and set aside.
In a medium bowl sift together the flour, salt and baking powder and set aside.
Using a high speed mixer, cream together the sugar and butter until well combined.
Add the eggs one a time and beat until combined.
Add the flour mixture to the batter alternately with the milk until both are combined. Stir in the lemon zest and juice.
Using a fork, crush a half cup of blueberries on a plate and fold into the batter. Fold in the remaining blueberries.
Fill each cup of the muffin tin to the top with the batter.
Bake for about 35 minutes or until the muffins are golden brown and a toothpick inserted comes out clean.
Cool on a wire rack for about 15 minutes (if you can wait that long) and serve.