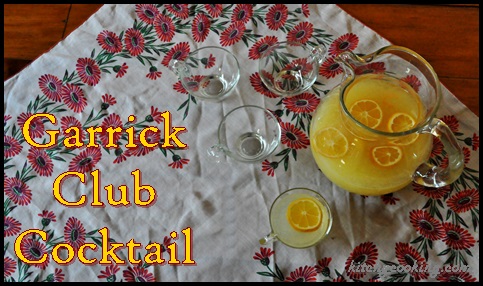 I know I'm a little late for this week's cocktail, but I wanted to share something that would serve a large crowd since Monday is the unofficial start to summer. That's right, it's Memorial Day, and if there's one thing that's popular on Memorial Day it's the backyard barbecue.  I know that beer and wine are the more popular choices when it comes to a barbecue, but there's nothing that says you couldn't serve a cocktail or two. If you're anything like me though, the last thing you want to do is play bartender at your own party. Well, this punch is not only delicious, it serves a group of people without you ever having to shake a shaker.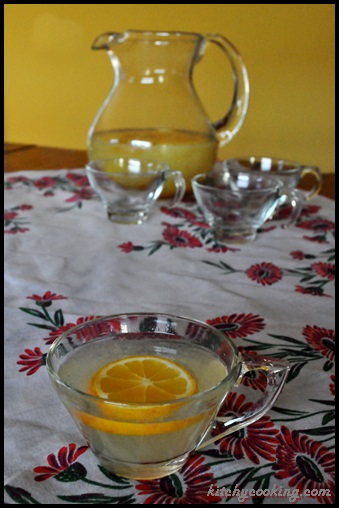 This cocktail comes to us all the way from 1835 and a man named Stephen Price. According to the ultimate cocktail historian, David Wondrich, Price created the cocktail when English humorist Theodore Hook walked into The Garrick Club on a hot London afternoon. Hook needed something to quench his thirst and Price wanted to please his patron. So, with the help of the Garrick's barman on duty, Price mixed together this and that and after a few moments put a jug of gin punch in front of Hook. Unlike the classic gin punch which was usually made with gin, sugar, lemon and water, Price's version used Maraschino liqueur and soda water.  Needless to say Hook thoroughly enjoyed the cocktail, and the Garrick Club Punch was born.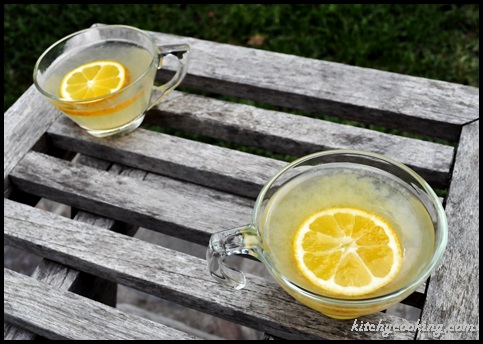 What I love most about this drink is that ts can be prepared a day ahead. How do you prepare a cocktail in advance? Easy, just leave out the ice and club soda. Everything else can be mixed together and stored in the fridge for up to 24 hours. Then just before your guests arrive, add the ice and club soda and you have yourself a wonderful cocktail that's perfect for ushering in the start of summer.
Garrick Club Punch
Ingredients:
4 lemons
1/2 cup sugar
1 cup fresh lemon juice
1 (750 ml) bottle of gin
4 oz. Luxardo Maraschino Liqueur
24 oz. club soda
Directions:
Peel the lemons. Muddle the peels with sugar in a pitcher or punch bowl and let stand for 30 minutes.
Add the lemon juice and stir until the sugar dissolves. Add the gin and maraschino liqueur and stir to combine the flavors. Fill the pitcher or punch bowl half way with ice. Add the club soda, give a quick stir and serve in punch glasses.