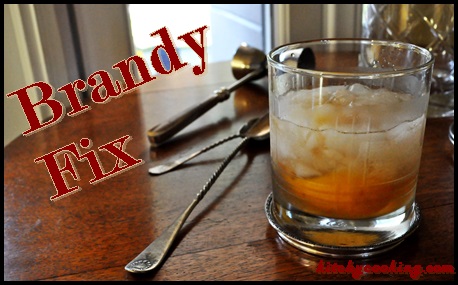 When I first got started in the cocktail game all I knew about brandy was that it usually hung around the necks of St. Bernards in barrels and that people drank it from snifters after dinner. Since then I've learned a lot about the liquor.
Did you know the reason it was supposedly strung around the necks of St. Bernards was because of the brandy's warming properties? The alcohol content of a good brandy ranges between 35 and 80 percent and that much liquor won't just warm your throat. You'll feel that tingle all the way down to your toes. So, you can see why it's considered the liquor of choice when it comes to sore throats and frost bite and why it's the ideal liquor during these chilly winter months. I mean, why just warm ourselves on the outside with sweaters and roaring fires? Why not warm ourselves on the inside too?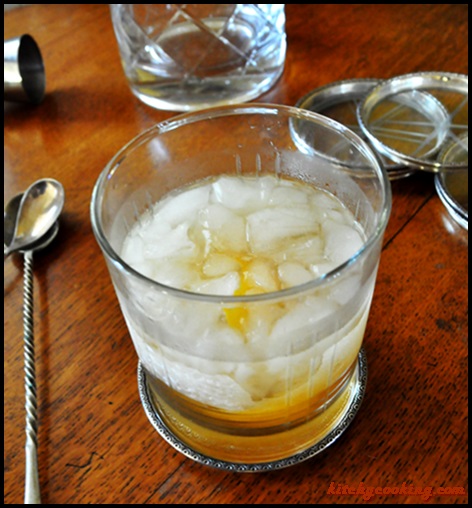 There are several ways to enjoy the liquor. You could have it in a snifter, add it to some hot water for a brandy version of a hot toddy or stir up a Fix which is really just a cold toddy. Created in the 19th century, the Fix disappeared almost as quickly as it appeared. Yes, this little cocktail was only popular for 30-odd years and then it was gone. Over its short life though, the Fix went from simple to complicated with the addition of flavored syrups and liqueurs. While I prefer the simple version, the more complex can be quite delicious. As with most drinks, it all depends on which syrup or liqueur is used.
No matter which rendition you choose, this drink can be imbibed before, with or even after dinner. But however or whenever you decide to enjoy it, the Brandy Fix is the perfect choice for a cold evening  in front of a roaring fire.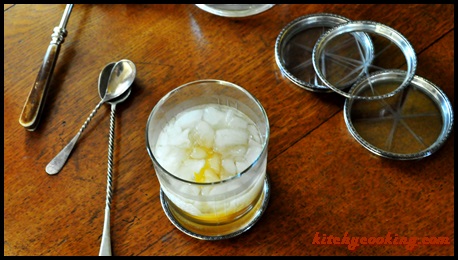 Brandy Fix
Ingredients:
1/2 oz. water
1 teaspoon sugar
1-1/2 oz. brandy
1/2 oz. lemon juice
Directions:
Stir the water and sugar together in a rocks glass until the sugar has dissolved.
Add the brandy and lemon juice and give a quick stir to combine the flavors.
Add crushed ice and a twist of lemon for garnish and serve.