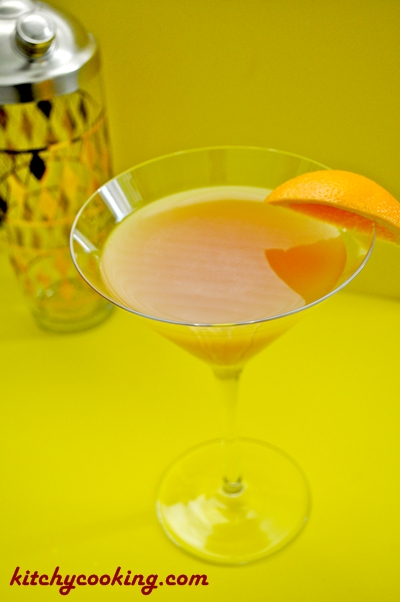 The Cosmopolitan is one of my favorite cocktails. The bright pink color, the combination of triple sec, vodka and cranberry juice, it really is the perfect cocktail. And that's not just because Carrie and all her friends were drinking them on Sex and the City.  I was a fan waaaaaaay before that show made the cocktail popular. But this is not about the Cosmo. This is about the Bronx – the Cosmo before there was a Cosmo.
The Bronx, named after the zoo and not the New York borough, is really just a martini with orange juice and has been around since before the Prohibition. It was already a popular cocktail, but became the drink of choice when President William Howard Taft ordered it with his breakfast. Although there seems to be some discrepancy about who created the classic cocktail, it was in such high demand after Taft's order, that the Waldorf Astoria was supposedly going through a case of oranges a day just to keep up.
If you're looking for something with a little more kick than the sweet mimosa, the Bronx is the perfect alternative. It's sweet, tart and will definitely wake you up. Unlike the Cosmo which uses vodka as its base, this cocktail uses gin and vermouth. So if you're craving a martini with your brunch, but don't want the stares because it's only 10 am, order the Bronx. After all it does have fresh squeezed orange juice in it and that's a breakfast drink, right.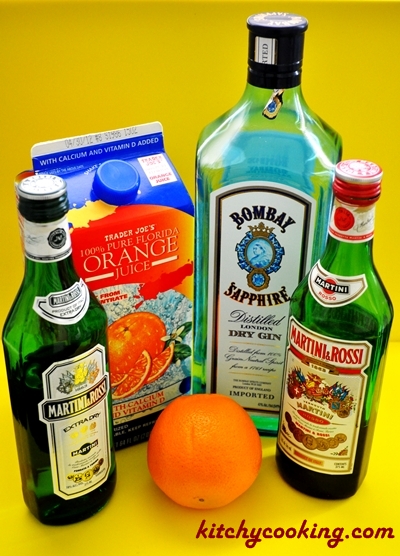 Bronx Cocktail
Ingredients:
2 oz gin
1/2 oz dry vermouth
1/2 oz sweet vermouth
1 oz fresh squeezed orange juice
orange slice
Directions:
Pour the first four ingredients into a cocktail shaker with ice. Shake vigorously for 1 minute and strain into a cocktail glass. Garnish with an orange slice and serve.