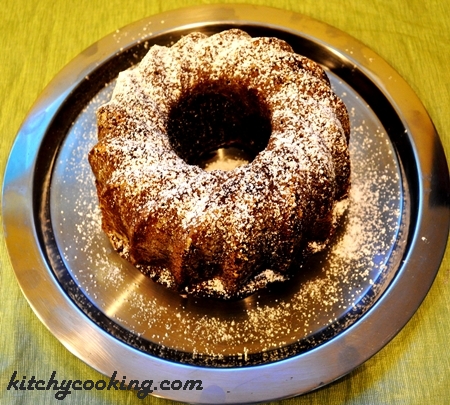 A few weeks ago I was having a party just for the girls. After almost three years of taking care of A and being the stay at home mom who only gets out on occasion for a date night with her hubs, I thought it was time to have a girls' night. No kids, no hubbies, just us girls letting our hair down and celebrating our lives. So that's what we did. But for a girls night to be a total success, you need two things: chocolate and alcohol. Because let's be honest, there really is nothing better than chocolate and alcohol… unless of course you combine them.  So that's exactly what I did.
Food & Wine Magazine recently had a recipe for a Chocolate-red wine cake that sounded amazing. There was just one problem: I'm not a huge red wine fan. I am however a serious fan of port. There's nothing better to me than a nice glass of port after a delicious meal. And if I have a piece of dark chocolate to go with it, I'm in heaven. It's absolutely the perfect dessert course. So I thought why not make this delicious sounding chocolate-red wine cake into an even better chocolate-port cake. I so made the right call. The cake was rich, moist and had just enough of that boozy port flavor to make you know it was well worth the evil indulgence.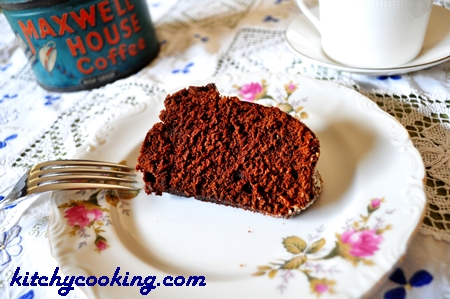 Chocolate-Port Cake
Ingredients:
2 cups flour
3/4 cup unsweetened cocoa powder
1-1/4 tsp baking soda
1/2 tsp salt
1 cup (2 sticks) butter, at room temperature
1-1/2 cups sugar
2 eggs
1 tsp vanilla
1 cup port
powdered sugar for dusting
Directions:
Preheat oven to 350°F and grease a 12-cup bundt pan.
Whisk together the flour, cocoa powder, baking soda and salt in a medium bowl and set aside.
Beat the butter and sugar together in a large bowl until creamy, about 3 minutes. Add the eggs, one at a time and beat until combined. Add the vanilla and beat for 2 more minutes.
Alternately fold in the wine and flour mixture until both are combined.
Pour the batter into the prepared pan and bake for 40-45 minutes, or until a toothpick inserted comes out clean. Let the cake cool for 10 minutes. Then transfer to a cooling rack and let cool completely. Dust the top of the cake with powdered sugar, slice and serve.