Screwdriver
March 1, 2013
by Jennifer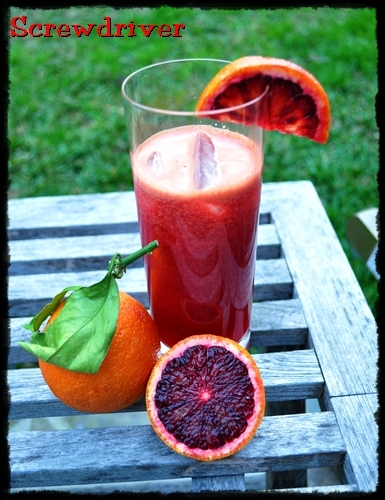 I know I've been doing a lot of citrus posts recently but that's because they're so abundant right now. Between the Satsuma tangerines, the Meyer lemons and those awesome blood oranges, it's easy to have a different citrus every night and still not have tried them all. Which brings me to this week's cocktail. The screwdriver – a true classic.
Much like the mimosa, the screwdriver is an ideal choice for brunch because one of its two ingredients is orange juice. But unlike the mimosa, this cocktail has a little more punch as it's made with vodka instead of champagne.
Now I know you're used to seeing an orange screwdriver as the classic is made with Valencia oranges, but I wanted to give my screwdriver a makeover. My cocktail is pink because I chose to use those wonderfully sweet blood oranges currently available instead of the standard Valencia. So while my screwdriver may be a cocktail of a different color, it's still just as tasty as the classic you remember.
Although the blood orange version hasn't been around for very long, the original screwdriver has been around since the early 50's. It supposedly got its name because American engineers were seen surreptitiously adding vodka to their cans of orange juice and stirring them with, yup you guessed it, screwdrivers. But what I found especially interesting were all the variations that could come from so simple a cocktail.
If you want to use orange soda instead of orange juice, the drink becomes a Hi-Fi. Tang and you get a Fuzzy Cosmonaut. If you'd like an extra shot of something, simply add some sloe gin for a Sloe Screw. Adding Southern Comfort turns it into a Sloe Comfortable Screw. And if you choose to add an energy drink like Red Bull you get an Electric Screwdriver. But no matter which concoction you choose, from the classic to these interesting twists, this cocktail is absolutely worthy of a nice Sunday brunch with friends or family.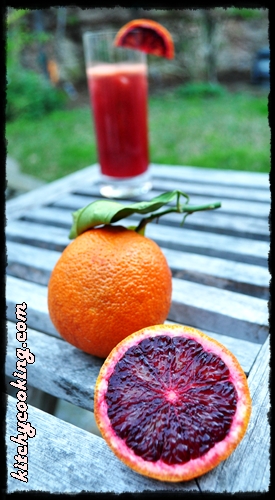 Screwdriver
Ingredients:
2 oz vodka
5-1/2 oz orange juice
Directions:
Pour the vodka into a highball glass.
Add the orange juice and stir until combined.
Garnish with a slice of orange and serve.