Chopped Vegetable Salad
July 14, 2016
by Jennifer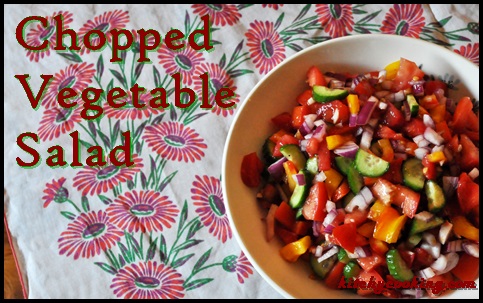 As many of you know I get a lot of my recipes from cookbooks and cooking magazines. The cookbooks come from many different places, but one of the most common is Melissa's. I work with them quite often and attend several of their events. Each event usually has a theme and the most recent was all about food from Azerbaijan.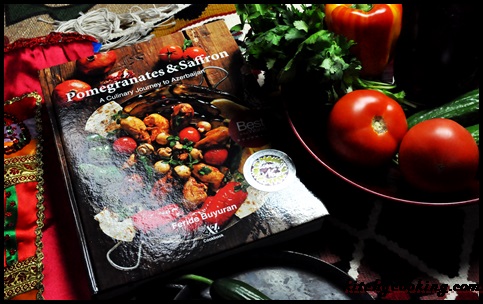 Azerbaijan is a Middle Eastern country just north of Iran and east of Turkey. I love middle eastern food, so was very excited about this event. I thought I was going to enjoy Mediterranean salads, falafel, pita bread and a variety of hummus. While there were some similarities to these favorites, most of the food was unlike anything I'd tried before. There were vegetable kabobs… but they were in salad form. There was Rice Pilaf but it had fava beans and dill in it. There were meatballs… but instead of swimming in a Swedish sauce, they were bathed in a sweet and sour tomato sauce. All of it was delicious and thanks to Feride Buyuran's new cookbook, Pomegranates & Saffron I'm able to recreate them any time I want to.
While I plan on making several of the dishes in this book, the first one I made was the delicious Chopped Vegetable Salad. It's similar to a Greek Salad in that it has tomatoes and cucumbers, but what's missing is the feta cheese. I spoke to Buyuran about the missing cheese and she told me that the people of Azerbaijan rarely put cheese on salads. She said they usually enjoy cheese with fresh herbs like basil or tarragon in a piece of pita bread as an appetizer. It sounded yummy and I can't wait to try it.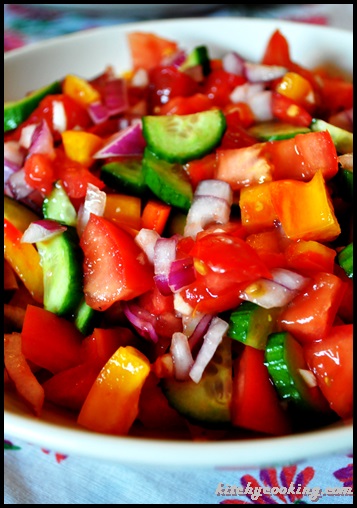 Yes, I missed the feta in this wonderful salad but the freshness of the tomatoes and cucumbers combined with the garlic and cilantro really brought out the vegetables' flavors. It was a perfect salad for summer and one I plan on making again and again as long as tomatoes are at the farmer's market.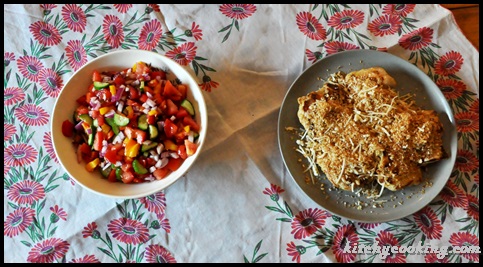 Chopped Vegetable Salad
Ingredients:
4 Persian cucumbers, diced
4 medium heirloom tomatoes diced
1 small red onion, diced
1 green bell pepper, diced
1 garlic clove, minced
1/2 cup cilantro, finely chopped
1 teaspoon salt
1/4 teaspoon ground pepper
Directions:
Toss all the ingredients together in a mixing bowl and serve immediately.