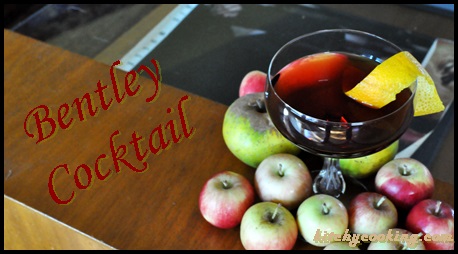 Thanksgiving is next week and while turkey may be on the forefront of everyone's mind, I'm still thinking about apples. Yes, the little green and red fruits are perfect for desserts, but they also make a mean cocktail.
While it's true you could just add some apple juice or sparkling cider to your liquor of choice, I prefer cocktails that use either Applejack or Apple Brandy. I mean, let's face it, alcoholic apple juice is soooo much better than the non-alcoholic version (though I won't turn it down if it's offered).
What makes the Bentley ideal for the holidays is that it's simple to make and it uses red wine. I don't know about you, but red wine always seems to be flowing at my Thanksgiving table. You can't just use any red wine, though. The red for this cocktail is Dubonnet Rouge.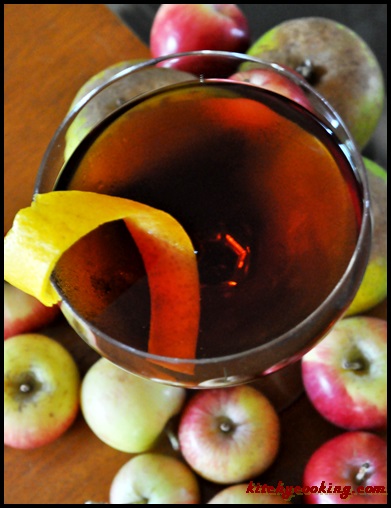 See, Dubonnet isn't your basic red wine. It's a wine that's been laced with a blend of herbs, spices, peels, and quinine. I know quinine sounds like an odd choice for alcohol, but when combined with the wine and spices, it makes a delightful drink reminiscent of a hearty port. And when combined with the apple brandy, you get a fall cocktail worthy of any Thanksgiving table or holiday party.
This drink wasn't created for the holidays though. It was actually created in June 1927 after the Bentley brothers won their first Le Mans auto race with… the Bentley of course. The story goes that after the race the brothers drove all through the night from Le Mans, France to London's Grosvenor Square where a party was being held for the win. But when they got there, the only things left to drink were Calvados (an apple brandy) and Dubonnet. Undeterred, the Bentley boys mixed them together in equal parts, and the Bentley was born.
Today a dash or two of bitters is added to round out the drink. Personally, I prefer orange bitters because it makes the cocktail a little sweeter. But if you prefer Angostura or Peychaud's use those, as they work just as well.  Mixed all together you get a strong drink with definite herbal undertones.  And those herbal notes plus the apple brandy make for a good fall drink but an even better holiday cocktail.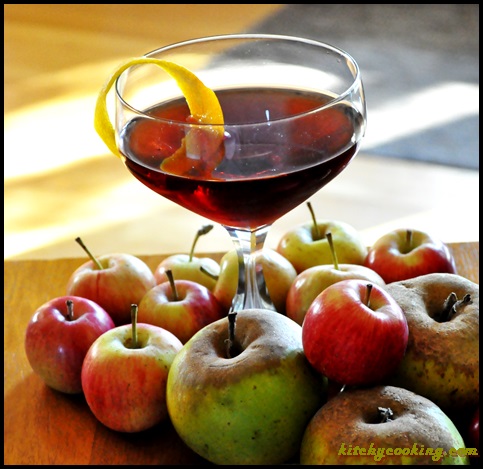 Bentley Cocktail
Ingredients:
1-1/2 oz. Dubonnet Rouge
1-1/2 oz. Apple Brandy
1-2 dashes orange bitters
Directions:
Pour all ingredients into a stirring glass. Add ice and stir until chilled. Strain into a cocktail glass, garnish with a twist of orange and serve.