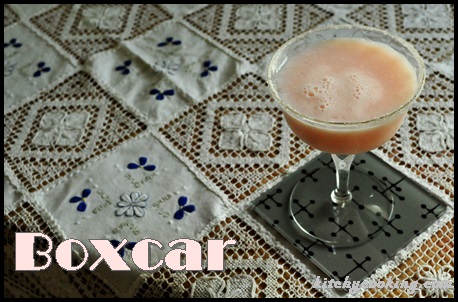 When I think of gin drinks that are served in cocktail glasses, the martini is the first to come to mind. But it turns out there are lots of cocktails that use gin and are served up in martini glasses: the vesper, the gibson, the gimlet… you get the picture. They're all strong classics from a bygone era that are well worth a sip or two. So, whenever I find another, I shake it up and give it a taste. The Boxcar is just such a drink.
While I couldn't find a lot about the cocktail's history other than it's from Prohibition, I can tell you it's a little sweeter than the Vesper or the Martini thanks to the Cointreau and the sugar rim. Then there's the Grenadine. Some recipes I found use it and others don't. It's all a matter of preference, much like the gin you use. If you do choose to use the grenadine, all you need is a dash or two because that's all it takes to turn this drink pale pink and make it slightly sweeter. If you'd like it even sweeter though, then go with a sweeter gin like Citadelle. If however, you prefer your gin cocktails on the dryer side, forget the grenadine and use a nice dry London gin like Bombay.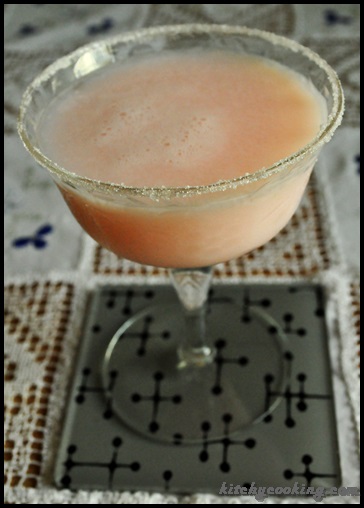 But it's not the grenadine or gin that make this cocktail stand out. It's the egg white. Now, I know there are those who might balk at the idea of using a raw egg in a cocktail, but I can tell you, you have nothing to worry about. As a matter of fact, the American Egg Board estimates that only one in every 20,000 eggs might be infected with the salmonella virus. So, the odds of you getting sick from a raw egg are pretty slim. Those odds are more than enough for me to add that egg. But it's not just those odds that have me going back for fizzes and flips, it's the fact that that egg white gives the cocktail a nice creamy texture that feels great on the palate. It makes the whole cocktail richer and better for special occasions.
So, if you find yourself puckering at the thought of sipping on the drier Vesper or Martini, give the Boxcar a try. Not only is it a beautiful cocktail, it's a great introduction to those stronger Prohibition drinks that are also served up in coupes or cocktail glasses.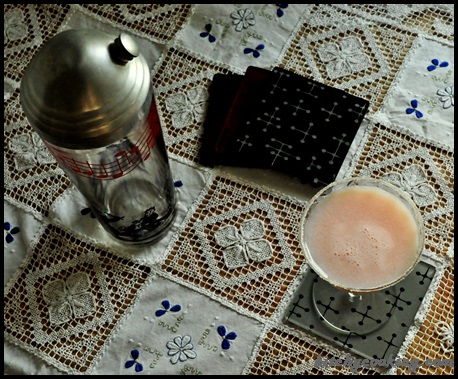 Boxcar
Ingredients:
2 ounces gin
1/2 ounce Cointreau
1/2 ounce lime juice
1 teaspoon grenadine (optional)
1 egg white
Directions:
Sugar the rim of a coupe glass by rubbing the rim of the glass with a wedge of a lime and then dip in sugar.
Pour all the ingredients into a cocktail shaker and shake vigorously for about 10 seconds. Add ice and shake again for another 20 seconds.
Strain into the prepared coupe and serve.